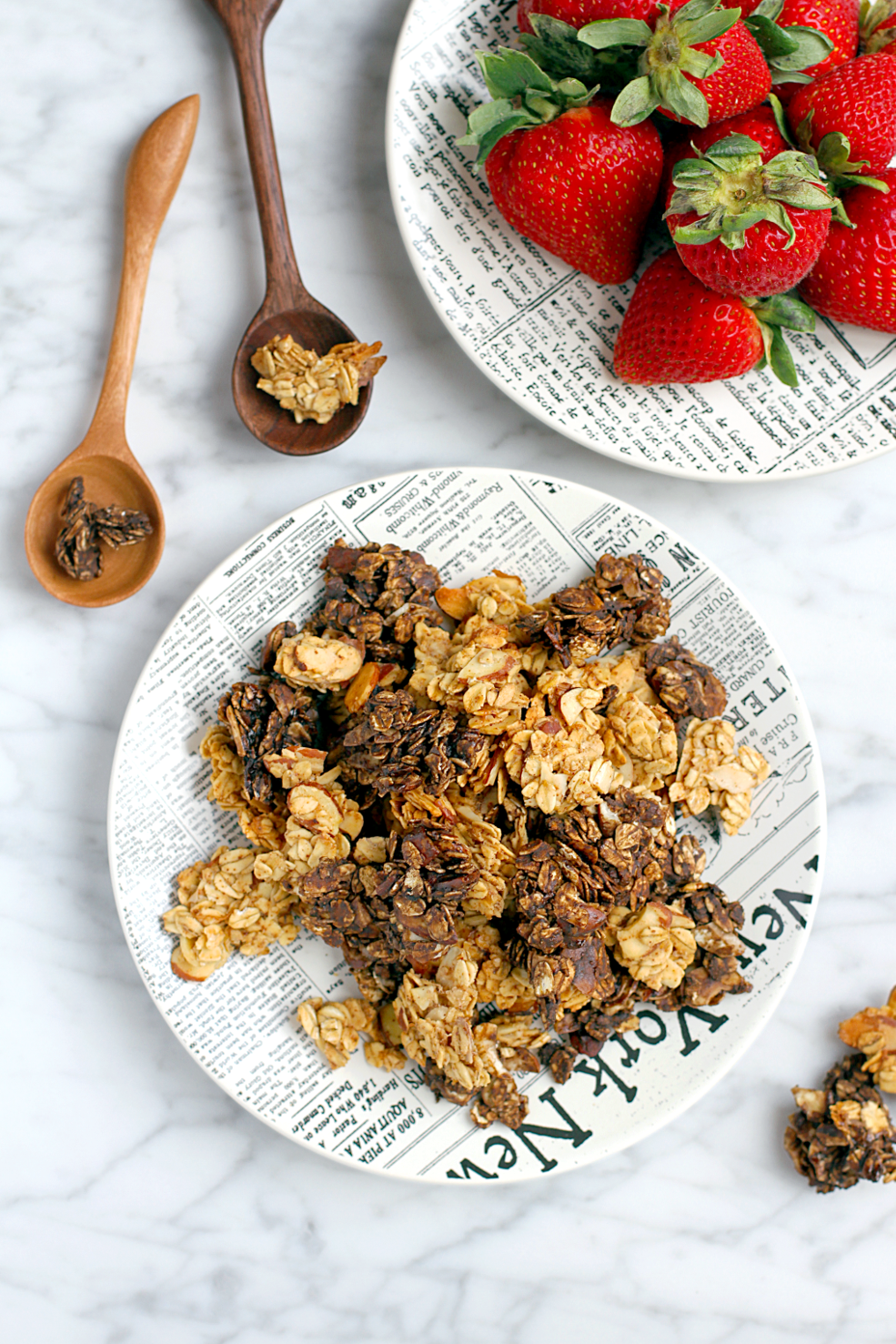 Got an abundance of ripe bananas? If you're not in the mood for quick bread, waffles or smoothies, make this black and white banana granola, inspired by the half-moon cookie. Just like the iconic New York City treat, it's two-toned and flavored with hints of chocolate and vanilla.
But that's where the similarities end. Black and white banana granola is crunchy versus soft and subtly sweet versus cloying. Serve it with fruit, yogurt or, for a double dose of banana, one-ingredient ice cream. Better yet, enjoy it by the handful straight from the baking sheet.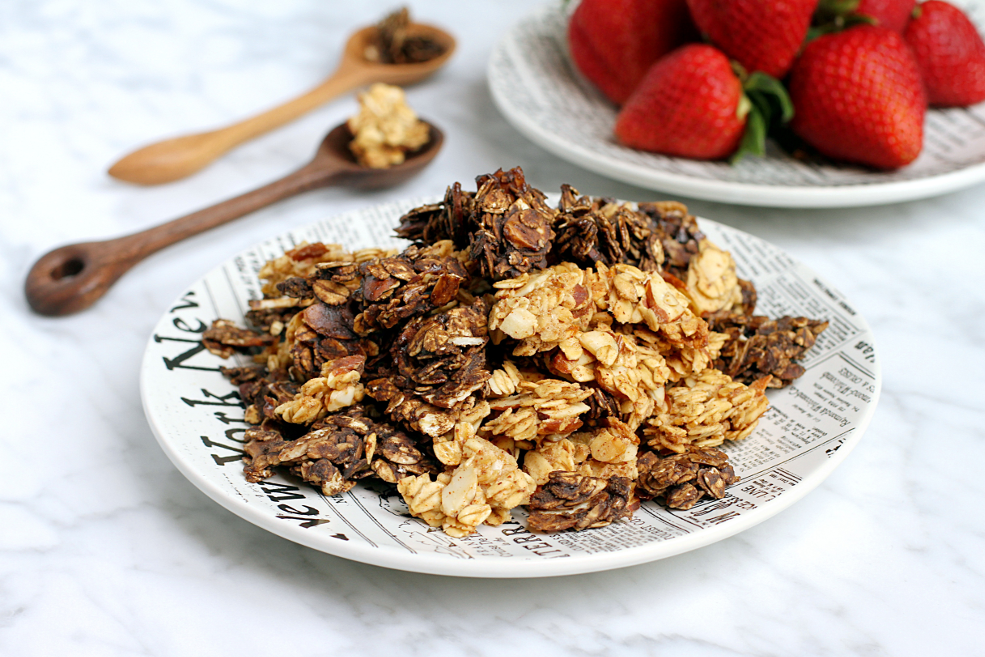 Black & White Banana Granola
Makes about 3 cups
Ingredients
1 ripe large banana, mashed
¼ cup creamy almond butter
¼ cup sugar
1 teaspoon sea salt
1 tablespoon cocoa powder (see notes)
1 teaspoon vanilla extract
2½ cups rolled oats
1 cup sliced almonds
Instructions
Preheat oven to 275 degrees. Line a baking sheet with parchment paper or a silicone baking mat.
In a large bowl, combine the mashed banana, almond butter, sugar and salt and stir until well combined.
Transfer half of the mixture to another bowl. Place cocoa powder in one bowl and vanilla extract in the other. Stir until well combined. Add 1¼ cups rolled oats and ½ cup sliced almonds to each bowl and stir to combine.
Pour chocolate mixture on one side of the prepared baking sheet, flattening the top with the bottom of a spatula. Pour vanilla mixture on the other side of the baking sheet, flattening the top with the bottom of a spatula.
Bake the granola for 30 minutes, remove from the oven and stir gently. Bake for an additional 30-40 minutes until clumps are dry.
Remove the baking sheet from the oven and let the granola cool completely. It will harden as it cools.
Store granola in an airtight container at room temperature for up to a week, if it lasts that long.
Notes
I used HERSHEY's Cocoa SPECIAL DARK, which is a blend of natural and Dutch-processed cocoa powders.
If you liked this recipe, you might also enjoy: