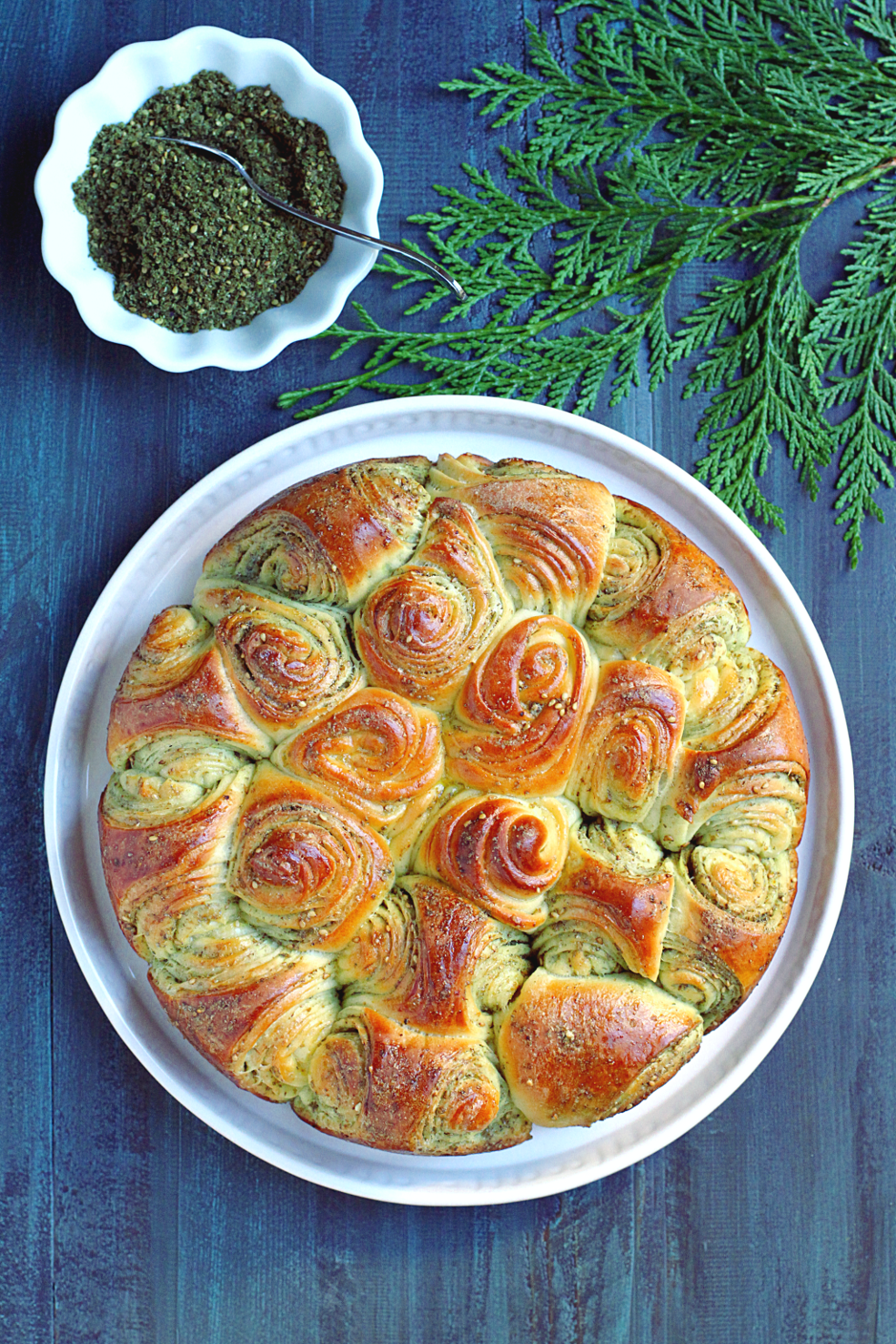 Lebanese food. I'd honestly never considered it until Spiced Pantry founder Shannon Morris reached out to introduce herself and the subscription box company she launched in late 2015. Her mission? "To make global cooking an easy and fun adventure," she explained to me.
How? By curating regional ingredients from around the world and packaging them with authentic recipes. And since each Spiced Pantry Box focuses on one country and features full-size items, meal planning and prep are a breeze. Just pick a dish and gather a handful of basic groceries.
So when Shannon asked if I'd like to experience the inaugural box, I was honored (and naturally excited at the prospect of a new ingredient challenge). "I'd be thrilled," I said.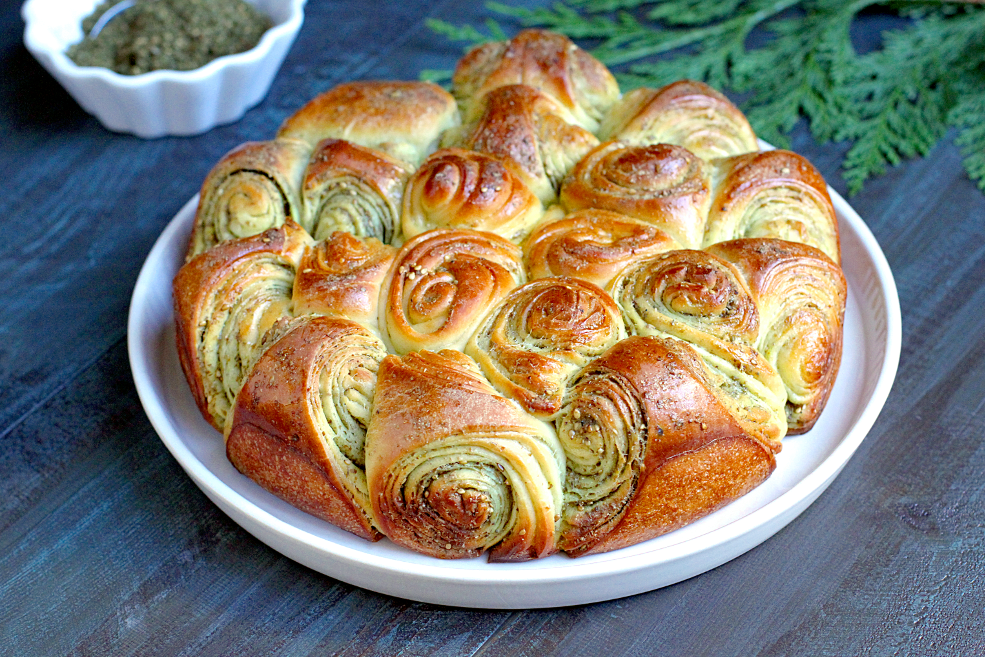 Then, like magic, a box of Lebanese goodies – some familiar (allspice, bulghur and sumac) and some foreign (pomegranate molasses, tahina and za'atar) – showed up at the door, along with instructions for making baba ghanouj, fattoush and four other Lebanese specialties. But I opted to get a little creative first, and so this za'atar pull-apart bread was born.
Za'atar is a Middle Eastern spice blend that is often combined with olive oil and served as a dip or spread for pita bread. I veered from tradition and layered the mix of sesame seeds, sumac and dried herbs between thin sheets of dough instead. The result? A savory loaf that's pleasing to the eye and palate. The rolls are delicious as is but also pair well with saucy dishes, like maghmour, my second creation using the Spiced Pantry Box contents.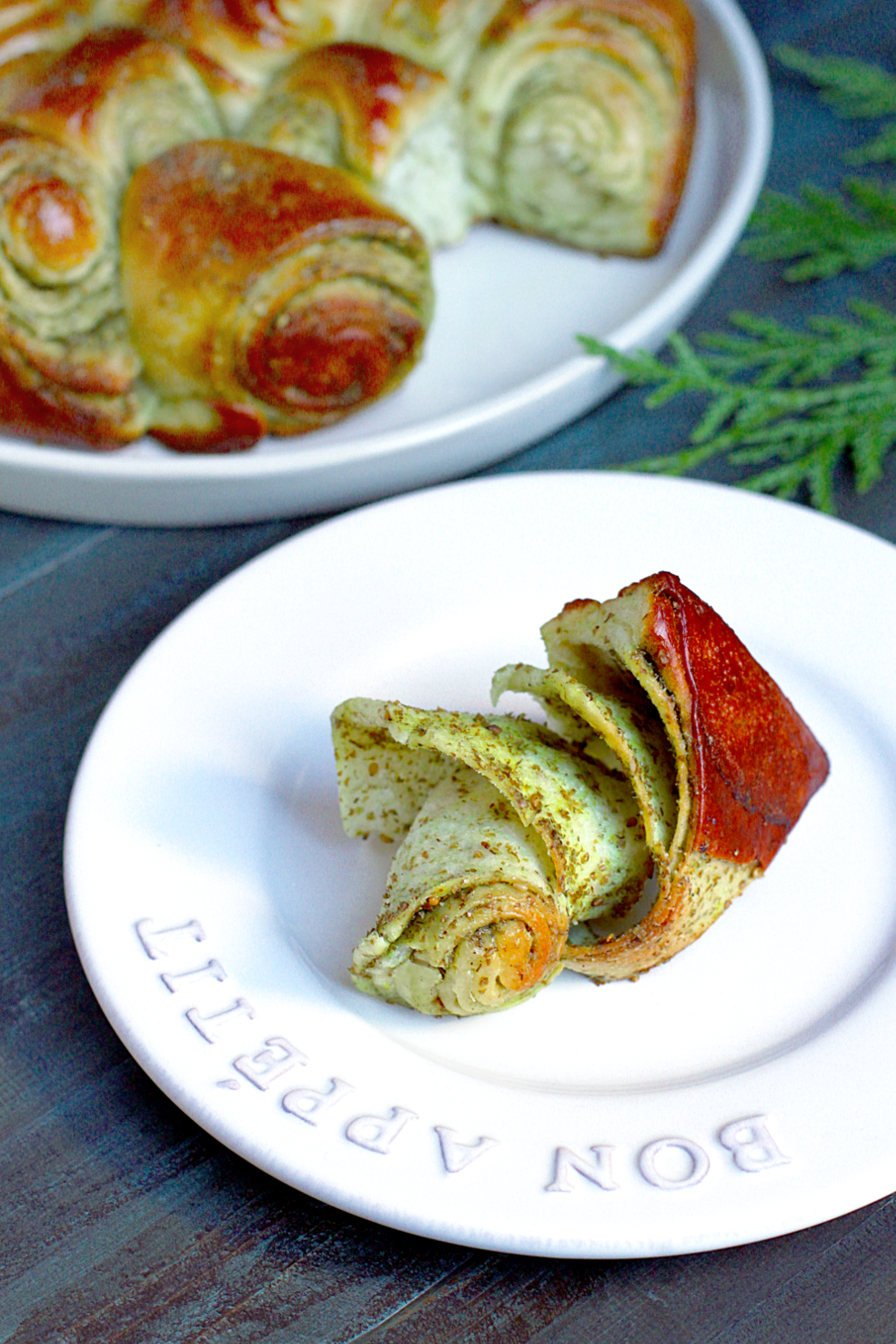 Build Your Own Global Pantry
Want to discover new flavors in the comfort of your own kitchen? Check out Spiced Pantry! If you like what you see, use promotional code TWOOFAKIND16 to get 15 percent off your first box. It's a gift that keeps on giving.
Recipe adapted from g2food.

Za'atar Pull-Apart Bread
Makes 1 9" round loaf (18-20 rolls)
Ingredients
Dough:
¾ cup milk
2 teaspoons active dry yeast
2 teaspoons sugar
1 tablespoon unsalted butter, melted
3 cups all-purpose flour
2 teaspoons salt
1 whole egg + 1 egg white (reserve yolk for finish)
Filling and finish:
5 tablespoons za'atar
4 tablespoons olive oil
1 egg yolk beaten with 1 tablespoon water
Instructions
Make the dough:
In a large bowl, heat milk until warm - about 30 seconds in the microwave should do. Add the yeast and sugar. Whisk together until thoroughly combined and let sit until foamy, about 10 minutes.
Add the rest of the dough ingredients (butter through eggs) to the milk mixture, stirring everything until it comes together to form a shaggy ball. Then knead the dough by hand (or with a dough hook attachment) until it's smooth and elastic - this will take about 10 minutes (or less if using a stand mixer). Shape dough into a ball and place in a lightly oiled bowl, cover and let it rise until doubled in size, 1-2 hours.
Make the filling:
While the dough rises, combine the za'atar and olive oil in a small bowl.
Shape and bake the loaf:
Grease a 9" springform pan.
After the dough has risen, punch it down and divide into 4 equal pieces.
Divide one portion of dough into 4 equal pieces. Using a rolling pin, roll each piece into a circle, about 6-7 inches in diameter, and top with about 1 teaspoon filling, spreading it toward the edges. Stack the four circles on top of one another and roll up into a log; pinch seam to seal. Set aside and repeat with remaining portions of dough for a total of 4 logs.
Use a serrated knife and cut each log into 4-5 V-shaped pieces; the point of the V should measure about ¾" and the base should measure about 1¾".
Arrange the pieces, cut sides up, in the springform pan.
Cover loaf with a clean kitchen towel and let rise until doubled in size, about 1 hour.
About 15 minutes before dough has finished rising, preheat oven to 400 degrees.
Brush top of loaf with remaining filing and egg wash and bake for 10 minutes. Reduce oven temperature to 350 degrees and bake for an additional 15-20 minutes until golden.
Remove pan from the oven and let cool for 5 minutes. Then remove ring and transfer loaf to a wire rack. Let cool slightly before serving.
If you liked this recipe, you might also enjoy: