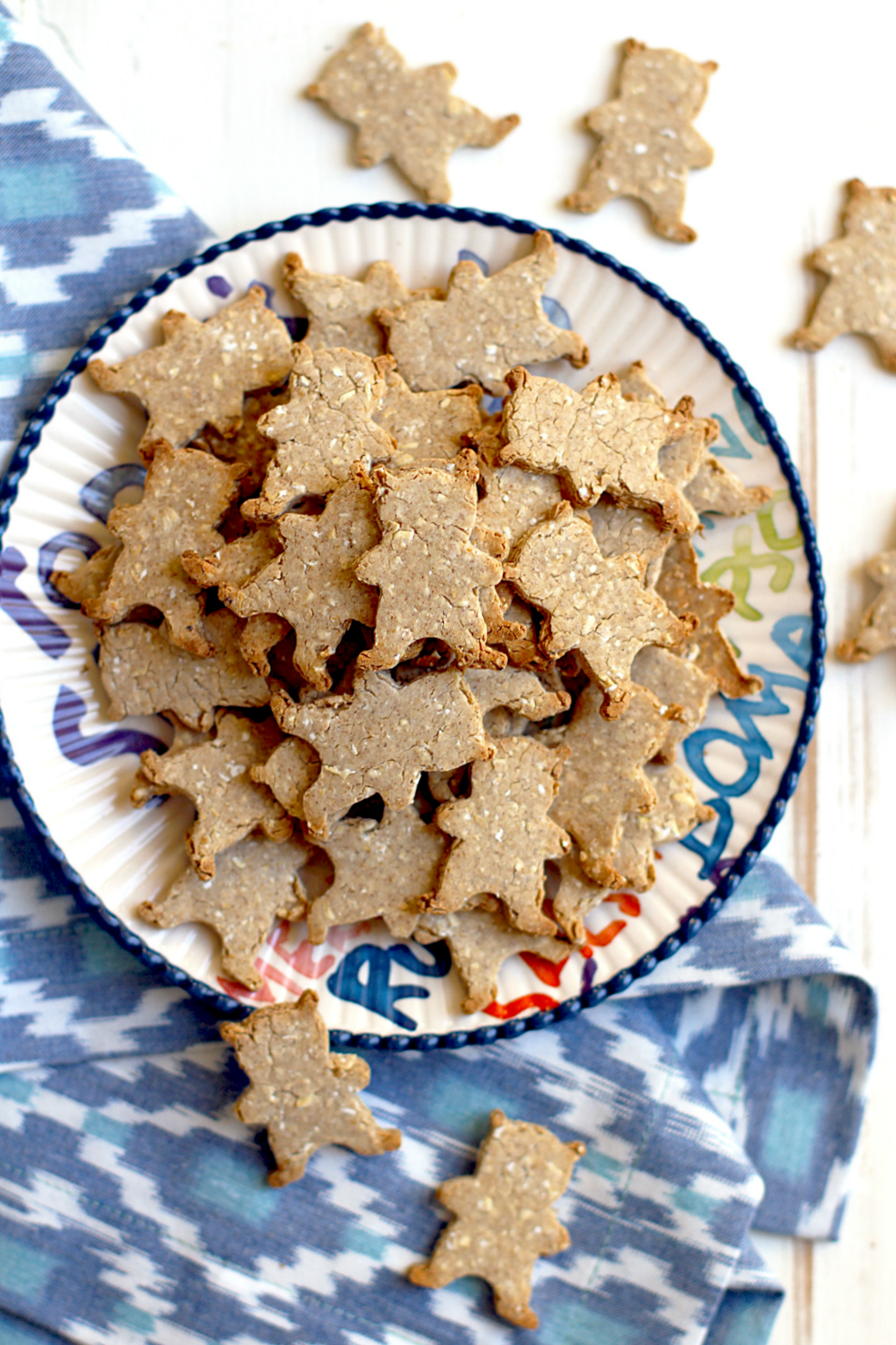 I'm so excited! In less than two weeks, I'll be hosting the first Two of a Kind Pup-Up in collaboration with Whole Foods Market Stevens Creek, Northern California's flagship store. What exactly does this mean? Basically, we're inviting local pup lovers and their canine friends to join us for an afternoon of good food and good company.
Rookie will even make an appearance – and I'm crossing my fingers she'll be on her best behavior.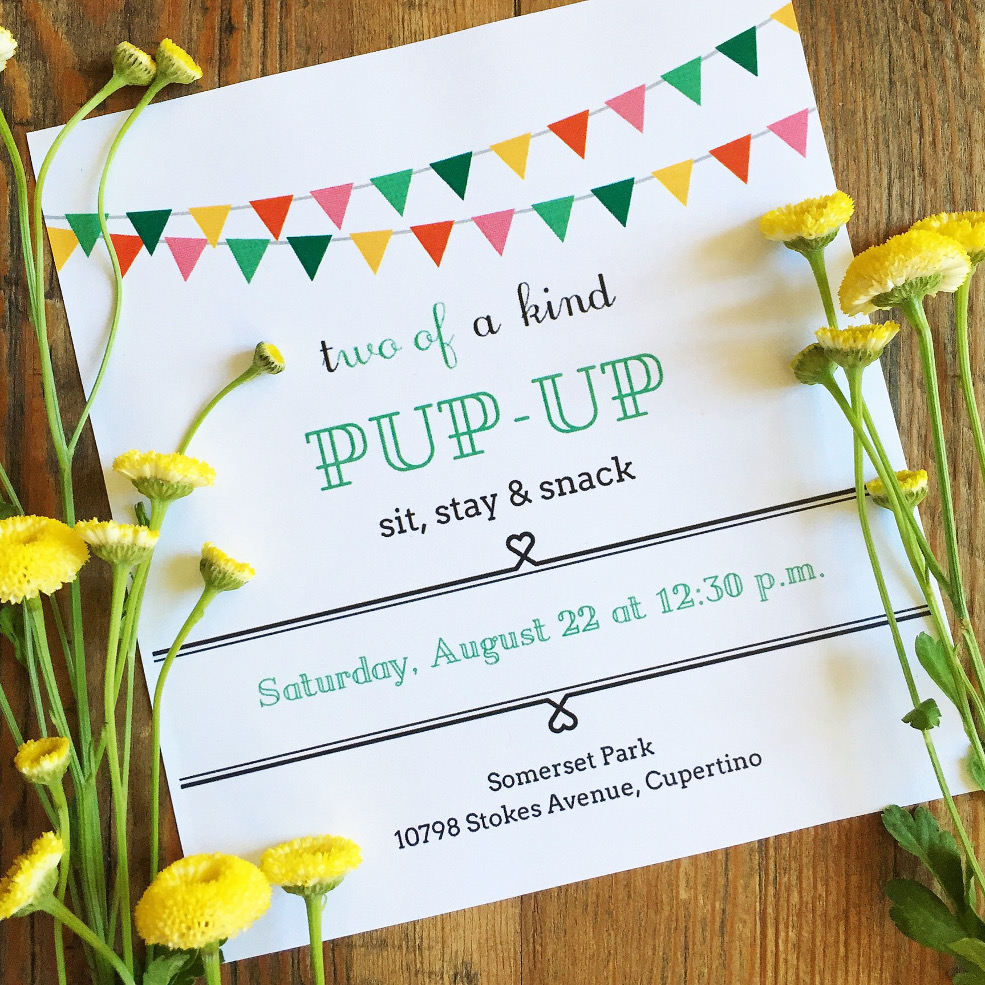 Lucky for me, I'll be off kitchen duty as the Whole Foods Market Stevens Creek Catering team will be putting together a one-of-a-kind spread, crafted by yours truly. As you know, I've been spoiled by my local Whole Foods, so I can't wait to share the love grub.
But that's not all! In addition to tasty fare, we'll also be giving away copies of Bubba Rose's Organic Dog Biscuit Cookbook (while supplies last).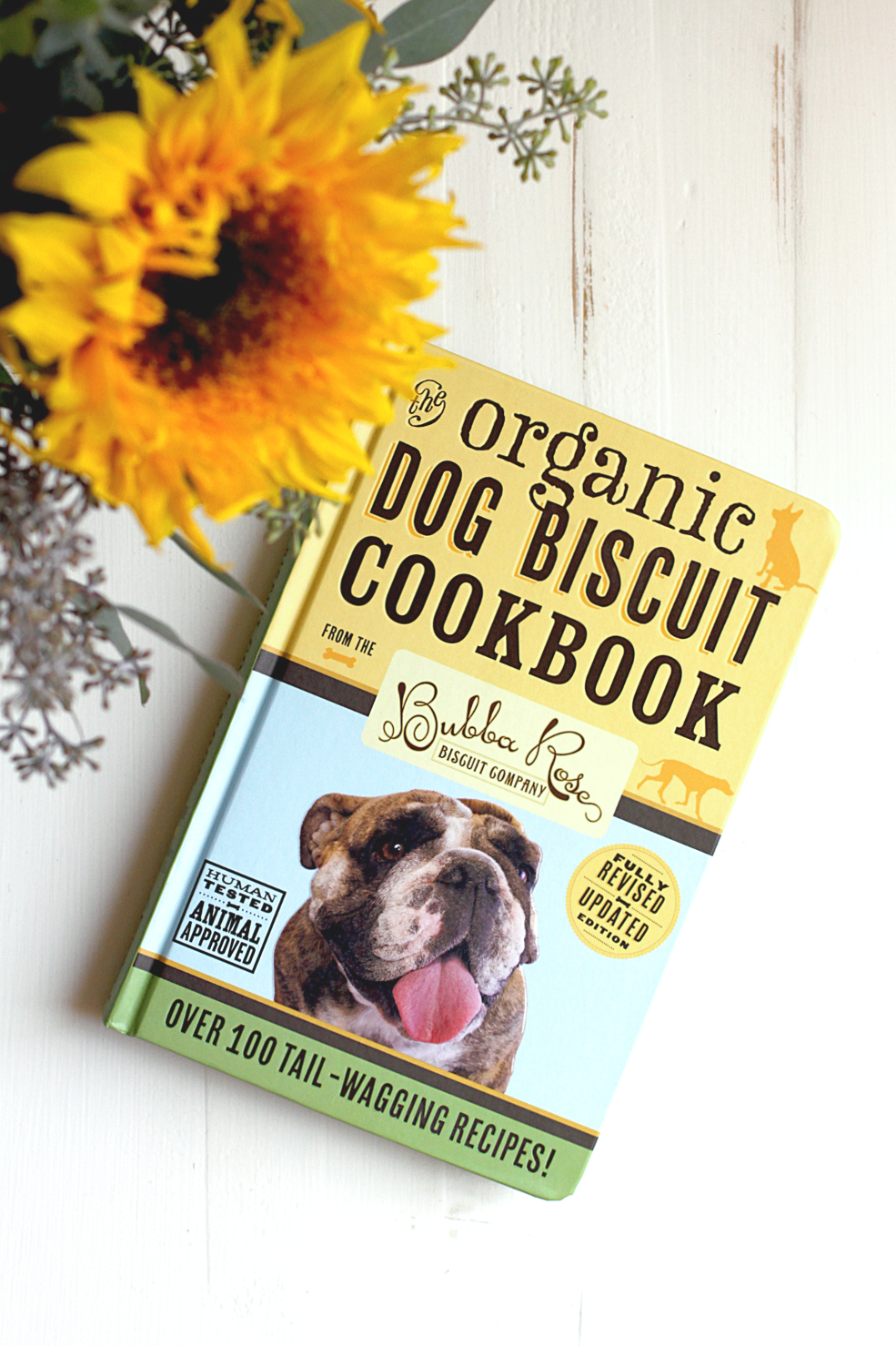 Just as the cover claims, it features more than 100 human-tested, animal-approved recipes. Of course, I had to try my hand at one – Rookie was practically begging me.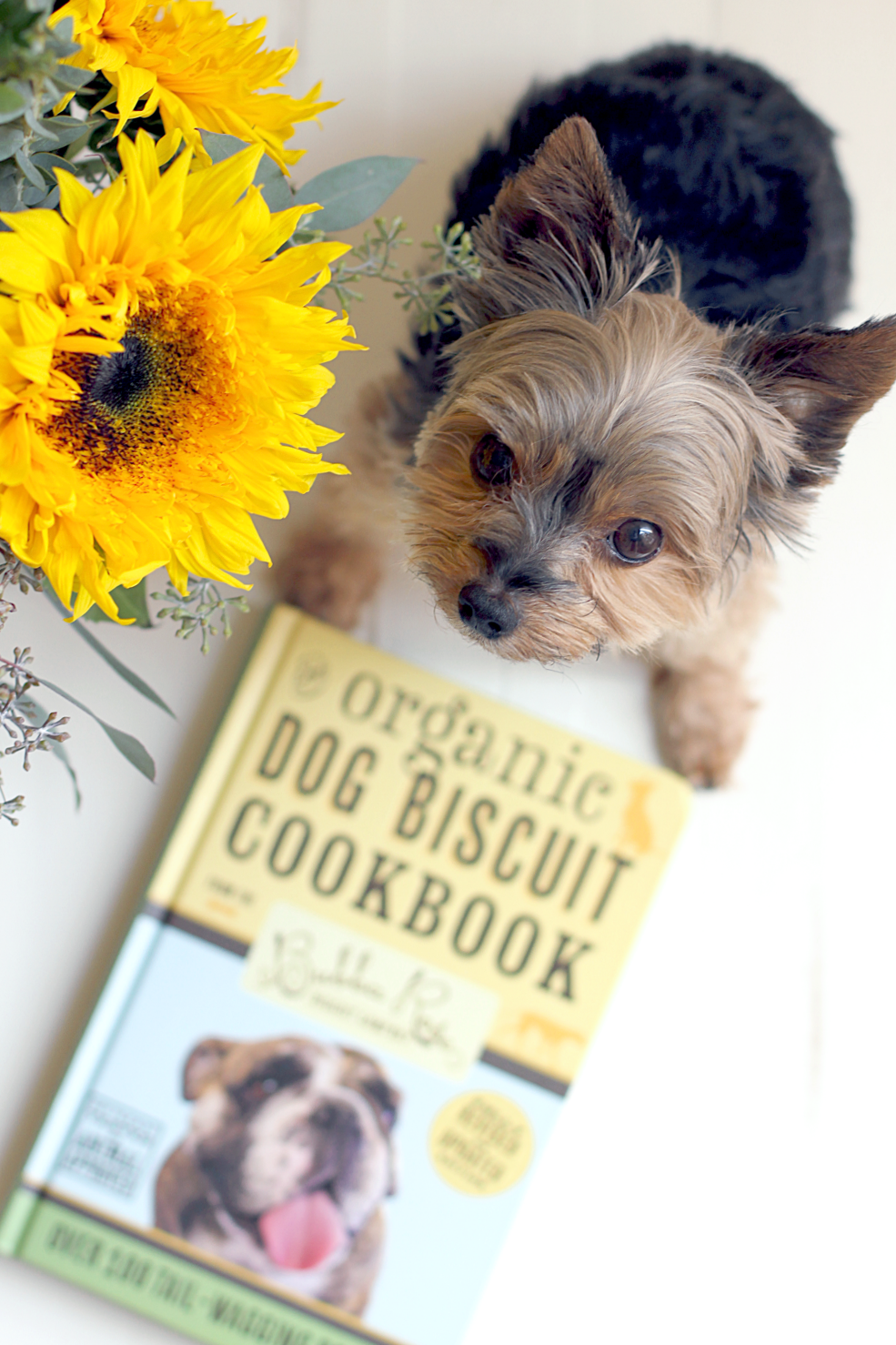 So I recreated the easy dog biscuit recipe for snickerdoodles featured on Page 120. They smell amazing while they're baking, and Rookie scarfed down a few as soon as they were cool enough to eat! Now the question is: What treat should we tackle next?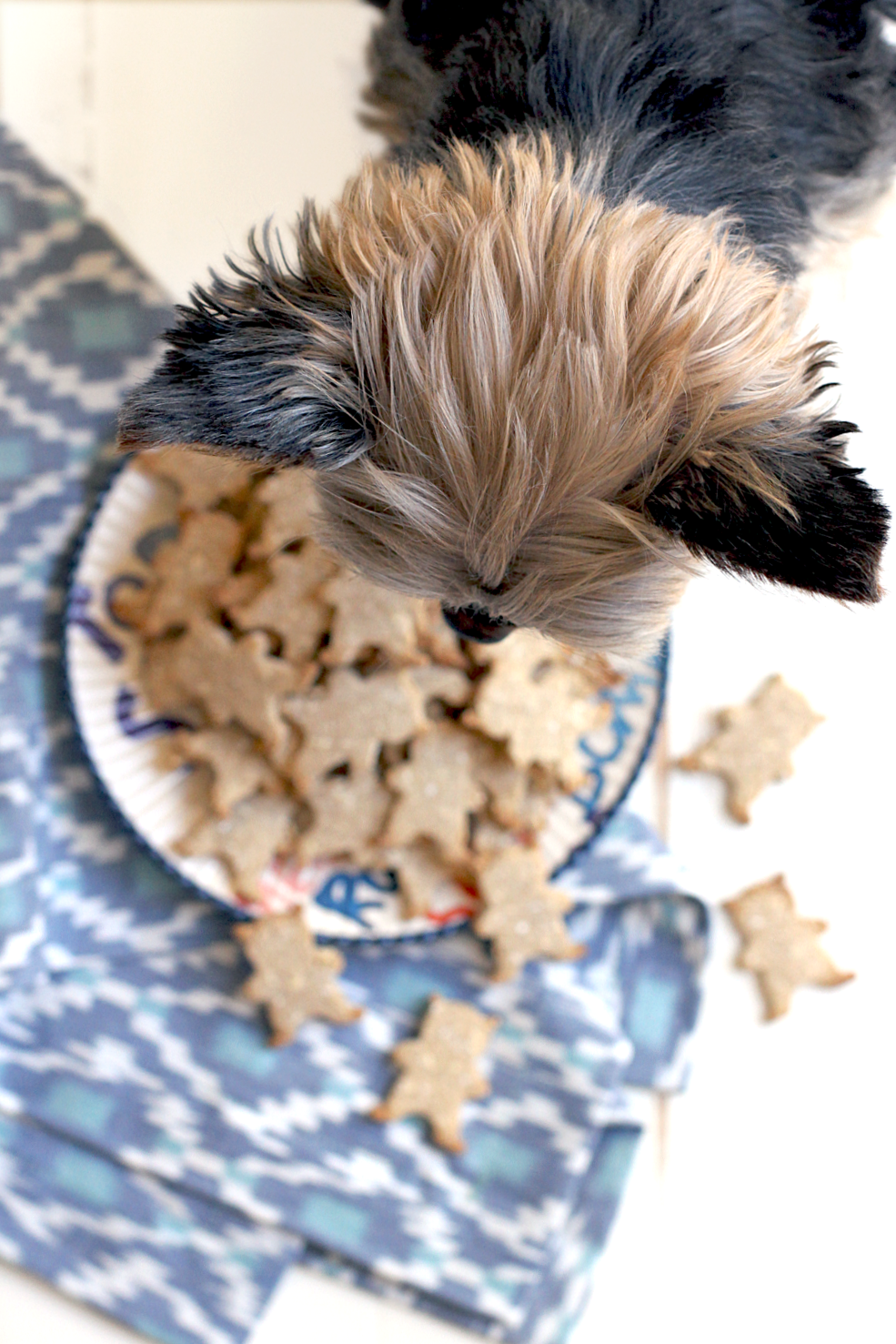 Recipe adapted from The Organic Dog Biscuit Cookbook.

Snickerdoodles: An Easy Dog Biscuit Recipe
Makes a lot of 1" dog biscuits (see notes*)
Ingredients
1½ cups oat flour (see notes**)
1½ cups brown rice flour
2 teaspoons ground cinnamon
¼ cup honey
1 egg
1 teaspoon vanilla extract
½ cup water
Instructions
In a medium bowl, whisk together the oat flour, brown rice flour and cinnamon.
Add the honey, egg and vanilla extract and stir until well blended.
Add ¼ cup water and mix with a fork. Continue to add more water, 1 tablespoon at a time, until the ingredients start to come together. Then use your hands to lightly knead the dough in the bowl until it forms a ball.
Preheat oven to 375 degrees with rack in center position.
On a lightly floured work surface, roll out dough until it's between ¼" and ⅛" thick.
Cut out biscuits with a cutter; I used a 1" bear cutter but any shape and size will work. Place the cutouts on a baking sheet. Press together scraps and repeat.
Bake biscuits until they are golden and lightly brown around the edges, about 12 minutes (longer for larger biscuits). Allow biscuits to cool on the baking sheet; they will harden as they cool.
Store the biscuits in an airtight container at room temperature.
Notes
*I made one-third of the recipe and it yielded about 50 biscuits.
**I rarely buy oat flour because it's so easy to make. Just pulse rolled oats in a food processor until finely ground.