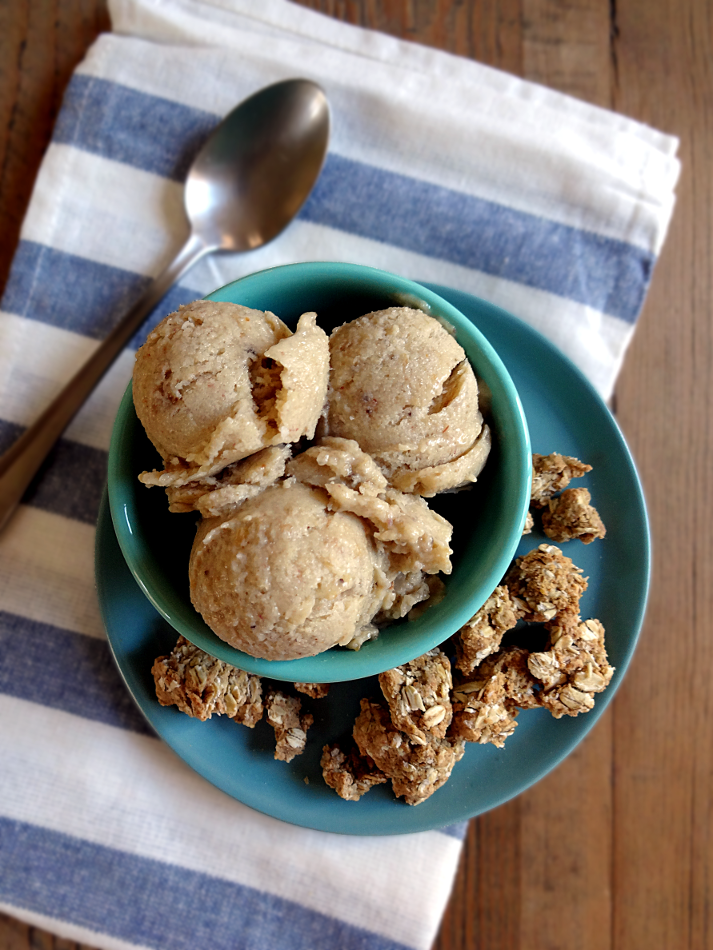 I discovered one-ingredient ice cream earlier this year when I was looking for a way to use up a bunch of very ripe bananas. Banana bread was the obvious choice, but I felt like something a little different. The "ice cream" (i.e., frozen and puréed bananas) hit the spot. One taste and I was kicking myself for not coming across the recipe sooner.
If you've never had one-ingredient ice cream, I know what you're thinking. There's no way frozen bananas can compare to real ice cream. But it does … and it's good for you. It's thick, creamy and, best of all, doesn't require an ice cream machine. And you can make and customize small batches simply by mixing in different nut butters, fresh fruit, extracts or spices. I've made peanut butter and honey, chocolate, and blueberry versions that were all delicious.
If you want to take this treat over the top, caramelize the bananas in a little coconut oil or butter before freezing them. This extra step adds a slightly smoky undertone to the banana ice cream that makes it truly divine.
Recipe adapted from Savory Simple.

Caramelized Banana Ice Cream
Makes 2 servings
Ingredients
1 tablespoon coconut oil
3 medium ripe bananas, sliced in half lengthwise
¼ cup vanilla soy milk (see notes)
1 tablespoon peanut butter (optional)
Instructions
Heat the coconut oil in a fry pan over medium heat. Add the bananas, flat side down, and cook for about 3 minutes or until golden. Flip the bananas and cook for another 3 minutes or until golden. Don't worry if the bananas fall apart; they'll be puréed anyway. Remove pan from heat and let cool for several minutes.
Scoop the contents of the fry pan into a container, scraping off all the caramelized bits stuck to the pan, and put the container in the freezer.
Once the bananas are frozen, place in a food processor or blender with the milk and peanut butter, if using, and purée until smooth and creamy. Scoop everything back into the container and freeze.
When ready to serve, let ice cream sit at room temperature for 5-10 minutes so it's easier to scoop.
Notes
You can use any type of unflavored or flavored milk you prefer, including almond milk, rice milk, coconut milk, etc.