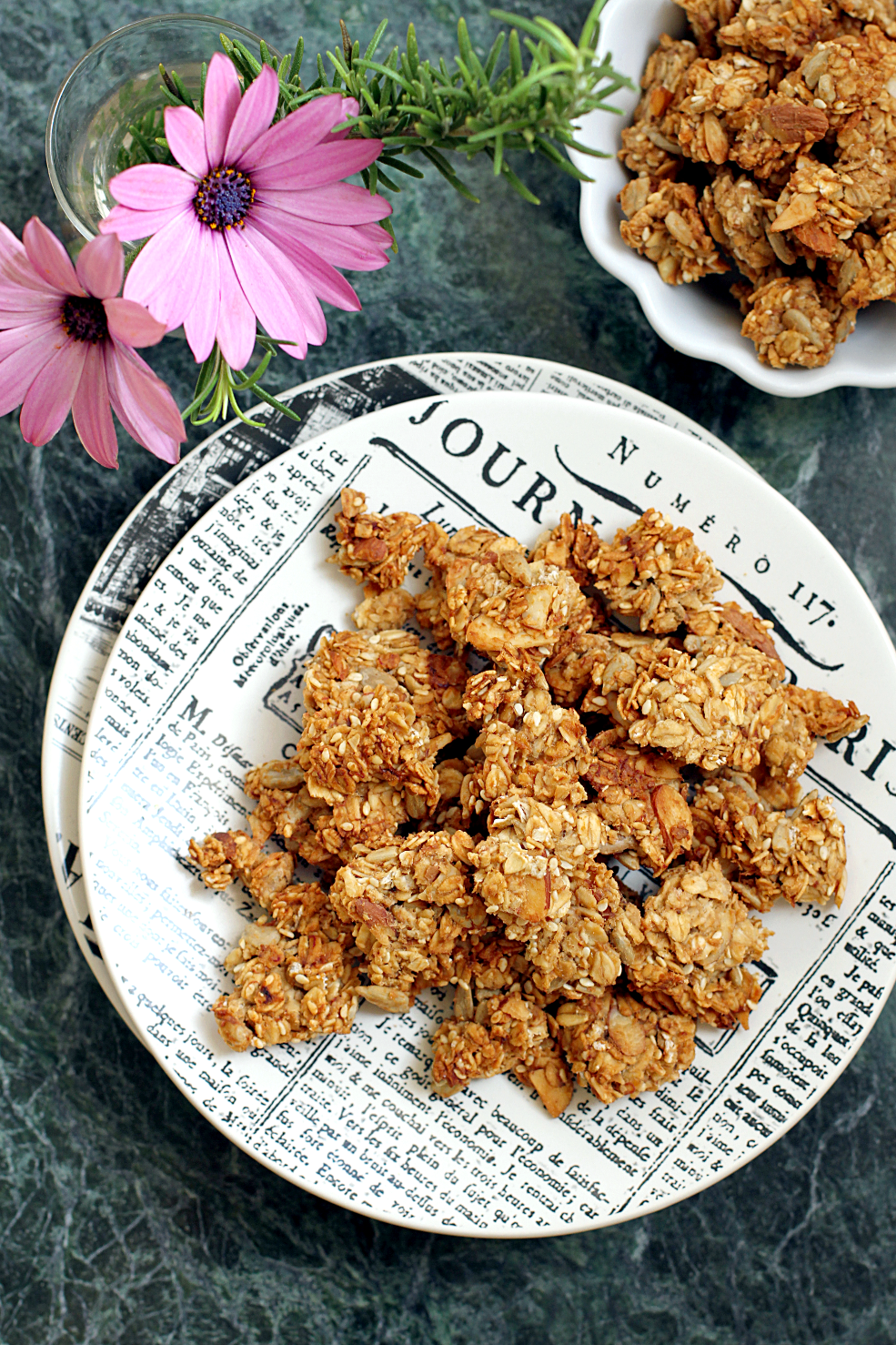 If there is one thing I've learned over the past month, it's this: Life is not easy, but people are resilient and time does heal. I know that sounds cliché, but isn't it true?
I'm also realizing more and more that if you do what makes you happy, others will find happiness in you. So, no surprise, I've been keeping busy in the kitchen, composing salads and baking yeast-leavened treats (like raisin-coconut babka and sticky lemon rose rolls with cream cheese frosting). The pastime has been restorative for myself and those around me.
To satisfy a recent craving, I whipped up this peanut butter banana granola. It's not too sweet and super crunchy. If you're in the mood for a homemade snack that's somewhat healthy, make a batch. I think you'll like it; I certainly did.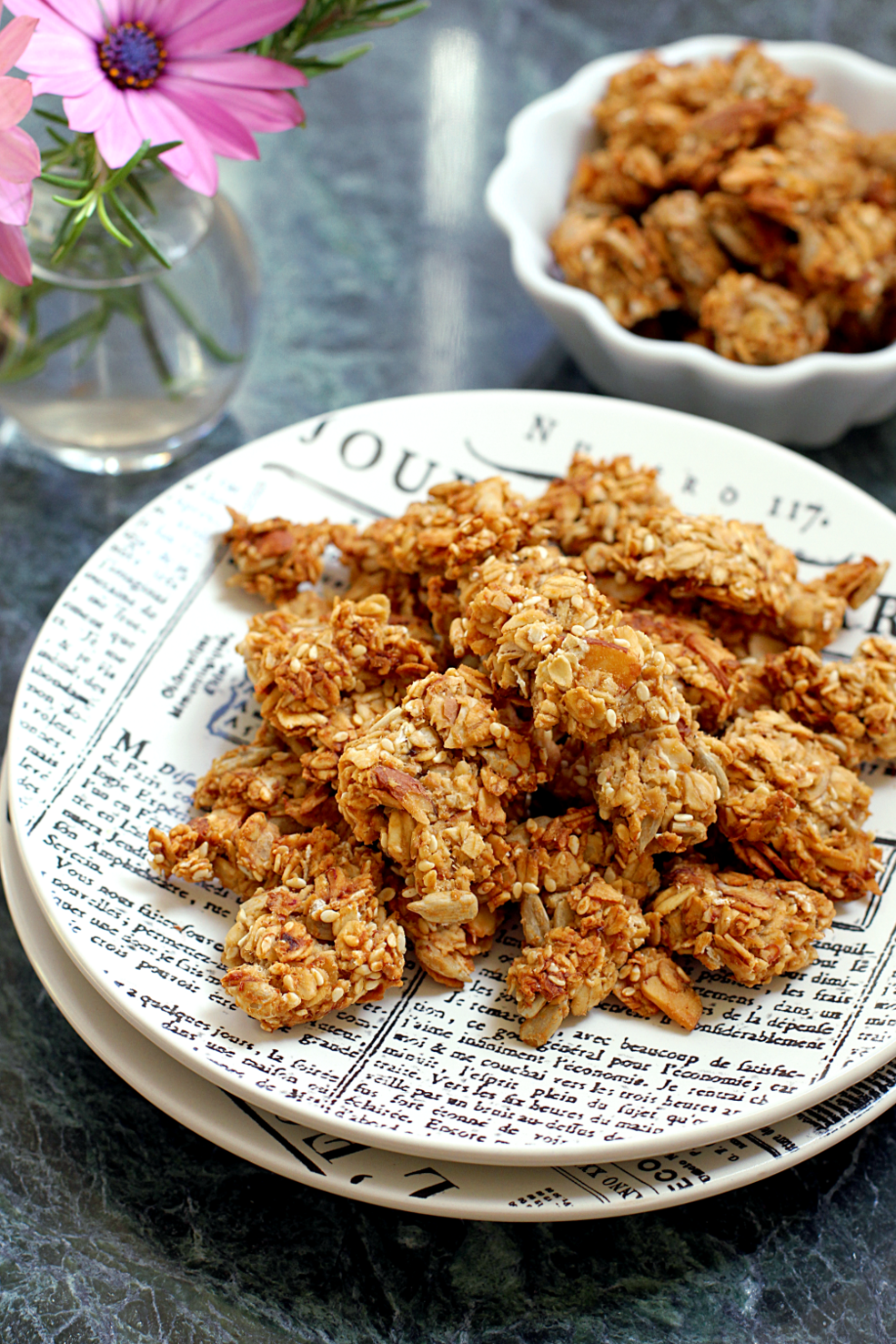 Recipe adapted from Making Thyme for Health.

Peanut Butter Banana Granola
Makes about 3 cups
Ingredients
1 ripe large banana, mashed
¼ cup creamy peanut butter
¼ cup honey
1 teaspoon sea salt
2½ cups rolled oats
1 cup mixed nuts and seeds (see notes)
Instructions
Preheat oven to 275 degrees. Line a baking sheet with parchment paper or a silicone baking mat.
In a large bowl, combine the mashed banana, peanut butter, honey and salt and stir until well combined.
Add the oats, nuts and seeds and stir to combine.
Squeeze off chunks of oat mixture and loosely break them apart over the baking sheet, creating large clumps.
Bake the granola for 30 minutes, remove from the oven and stir gently. Bake for another 30 minutes until clumps are dry.
Remove the baking sheet from the oven and let the granola cool completely. It will harden as it cools.
Store granola in an airtight container at room temperature for up to a week, if it lasts that long.
Notes
I used a mix of sliced almonds, sunflower seeds and sesame seeds.
If you liked this recipe, you might also enjoy: