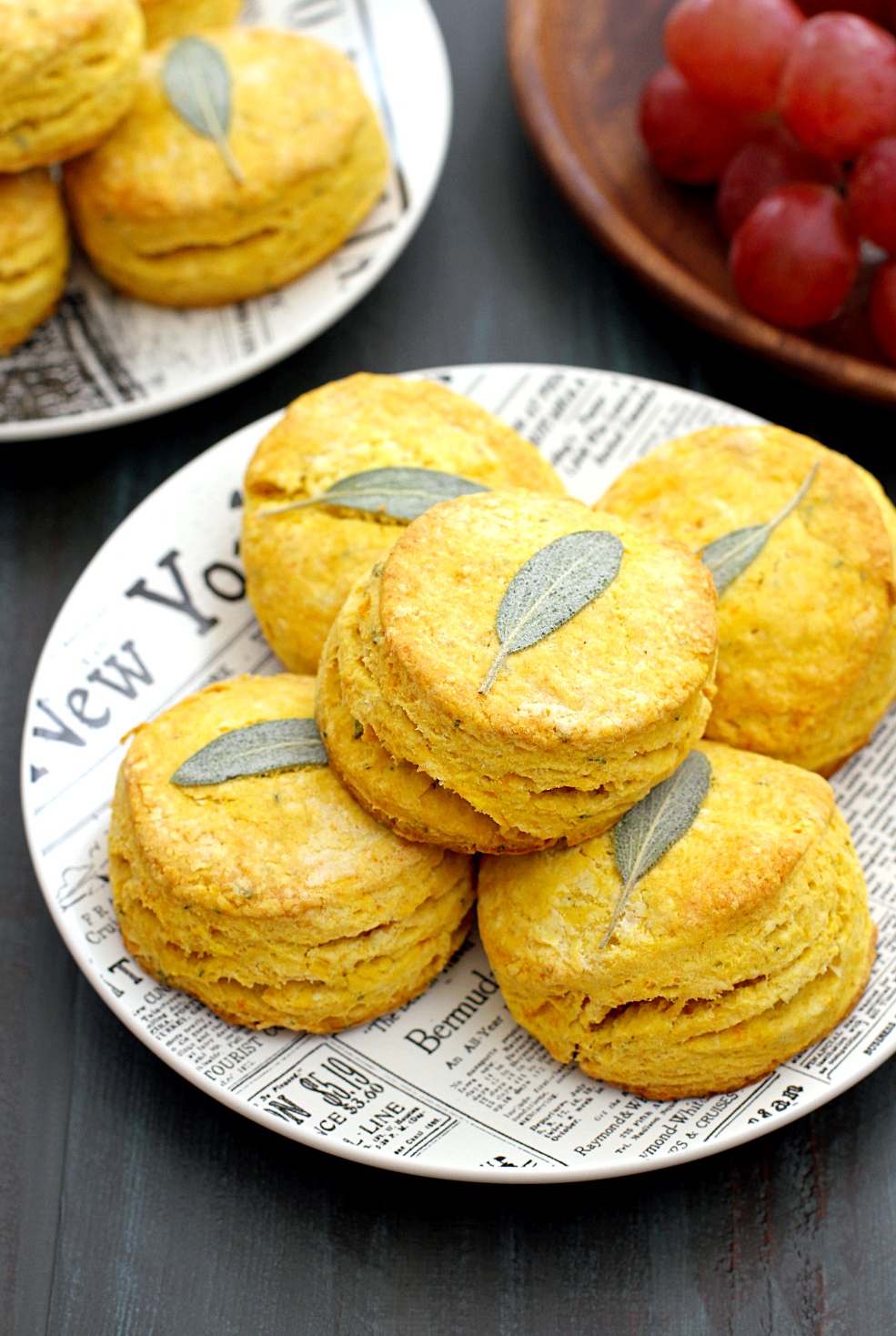 Ugh, I'm currently stuck at McCarran International Airport as my flight is delayed. Adobe MAX was fun, but all I want to do is get home – to San Mateo, Rookie and these honeynut squash and sage biscuits.
I whipped up these golden, buttery babies last Sunday to use up some ingredients left over after preparing a simple pasta with butternut squash and sage dish. They're the perfect fall treat as the recipe utilizes seasonal produce – not to mention the little flaky breads are delicious.
Enjoy honeynut squash and sage biscuits for breakfast, alongside salad for lunch, or in lieu of dinner rolls at Thanksgiving or Christmas.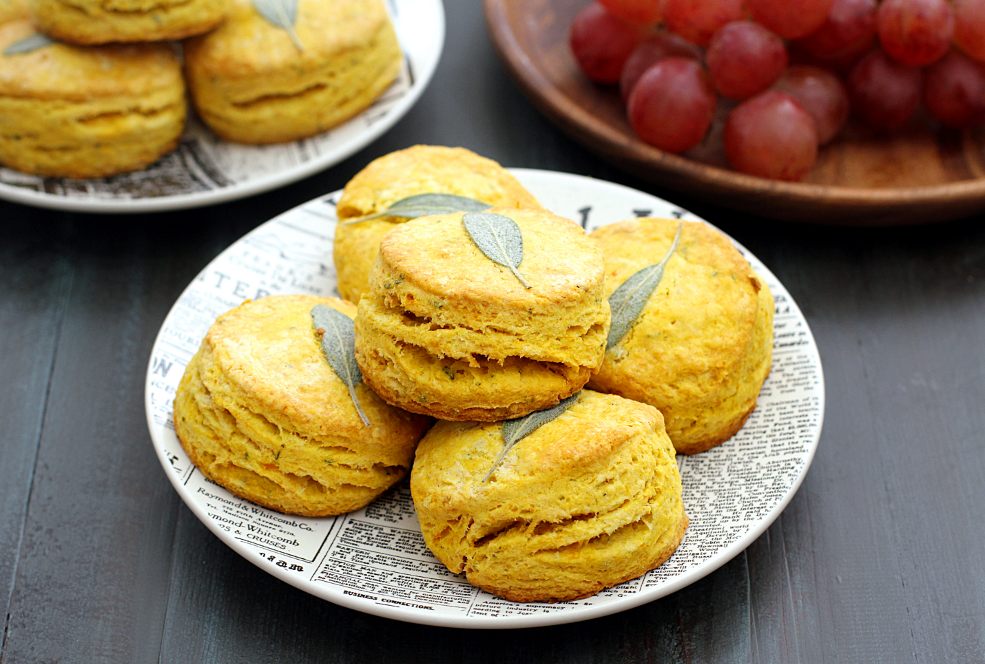 Recipe adapted from Kitchen Vignettes for PBS Food.

Honeynut Squash and Sage Biscuits
Makes 8-10 biscuits
Ingredients
Dough:
2 cups all-purpose flour
2 tablespoons granulated sugar
2½ teaspoons baking powder
½ teaspoon baking soda
1 teaspoon sea salt
6 tablespoons unsalted butter, cold, cut into small pieces
½ cup roasted honeynut squash purée (see notes)
1 tablespoon chopped fresh sage
¾ cup heavy cream
Finish:
heavy cream
8-10 fresh sage leaves
Instructions
Preheat oven to 400 degrees. Line a baking sheet with parchment paper.
In a large bowl, combine the flour, sugar, baking powder, baking soda and salt. Add the butter and rub it into the flour mixture with your fingertips until it resembles coarse meal.
In a separate bowl, combine the squash purée, sage and heavy cream; mix well.
Add the wet mixture to the dry mixture and stir until just combined.
Turn out dough onto a lightly floured work surface and pat into a ¾"-thick rectangle. Fold the dough in half, turn it 90 degrees and pat into a ¾"-thick rectangle. Repeat the process 2 more times, flouring your work surface as necessary to prevent sticking.
Cut out biscuits with a round cutter and transfer to the prepared baking sheet. Press together scraps and cut out one or two more biscuits.
Brush tops of biscuits with heavy cream. Place 1 sage leaf on top of each biscuit and brush with more heavy cream.
Bake for 15-18 minutes or until golden brown. Transfer biscuits to a wire rack to cool.
Notes
To make purée, preheat oven to 400 degrees. Cut 1 honeynut squash in half lengthwise, remove seeds and drizzle with 2 teaspoons olive oil. Arrange squash, cut side down, on a baking sheet and bake for 30 minutes or until squash is fork tender. Remove stem and skin, purée and transfer to the refrigerator to chill.
If you liked this recipe, you might also enjoy: