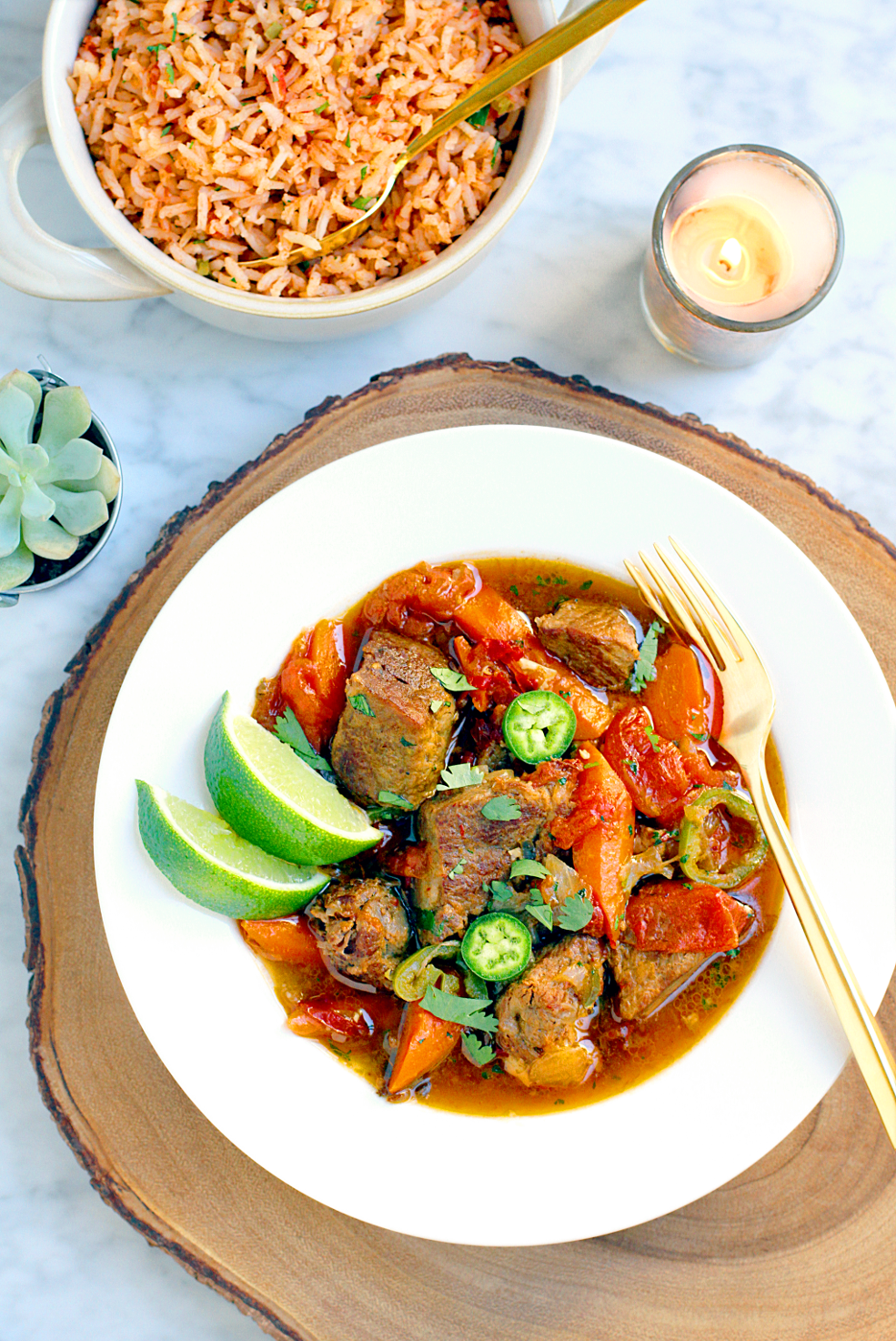 I'm headed to Las Vegas on Tuesday to attend Adobe MAX, but a girl still has to eat. So I spent the morning cooking up this spicy Yucatán pork stew with Mexican rice, which will be my dinner until I leave.
The inspiration? A hunk of pork shoulder sitting in the freezer, waiting to be used. And since the temperatures are finally starting to drop, I felt a hearty dish packed with meat and veggies would hit the spot. I'm glad I followed my gut – the creation was delicious.
If you don't have the energy or appetite to prepare Mexican rice, you can serve Yucatán pork stew with white rice or bolillos to sop up the sauce. Can't finish it within a few days? Freeze any leftovers to enjoy at a later date.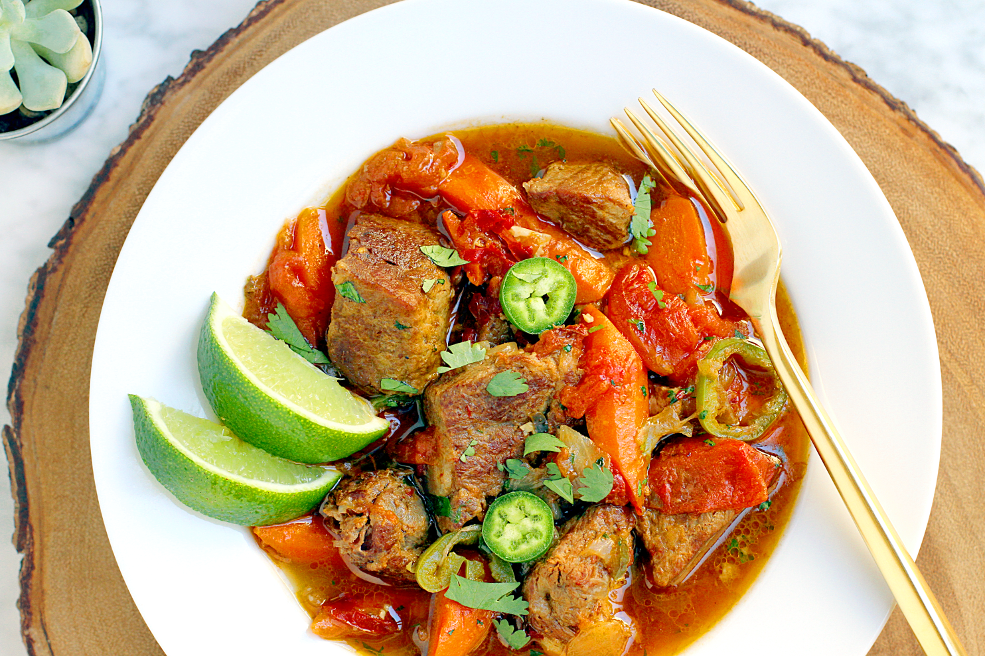 Recipe adapted from Food & Wine.

Yucatán Pork Stew with Mexican Rice
Makes 6 servings
Ingredients
3¼ pounds boneless pork shoulder, cut into 2" pieces
sea salt and freshly ground black pepper, to taste
2 tablespoons avocado oil
2 medium onions, cut into ½" pieces
¾ pound carrots, cut diagonally into 2" pieces
6 garlic cloves, smashed
2 bay leaves
2 dried ancho chiles, stems and seeds removed and cut into very thin strips using kitchen shears
pinch of ground cloves
4½ cups chicken broth
3 tablespoons freshly squeezed lime juice
4 Roma tomatoes, quartered lengthwise
1 fresh jalapeño, cut crosswise into thin rings (remove seeds for a milder stew)
2 tablespoons chopped fresh cilantro
Mexican rice (for serving, optional - see notes)
Instructions
Season pork with salt and pepper and toss to coat.
Warm avocado oil in a large pot over medium-high heat. Working in batches, arrange pork in the pot in a single layer and cook, turning occasionally, until browned all over.
Return any pork and accumulated juices to pot. Add onions, carrots, garlic, bay leaves, ancho chiles, cloves, chicken broth and lime juice. Season with salt and pepper and bring to a boil.
Nestle the tomatoes in the stew, cover and reduce heat to medium-low. Simmer for 2½ hours.
Remove lid, add jalapeño and simmer for an additional 30 minutes or until meat is fork tender.
Discard bay leaves and stir in the cilantro. Serve with Mexican rice.
If you liked this recipe, you might also enjoy: