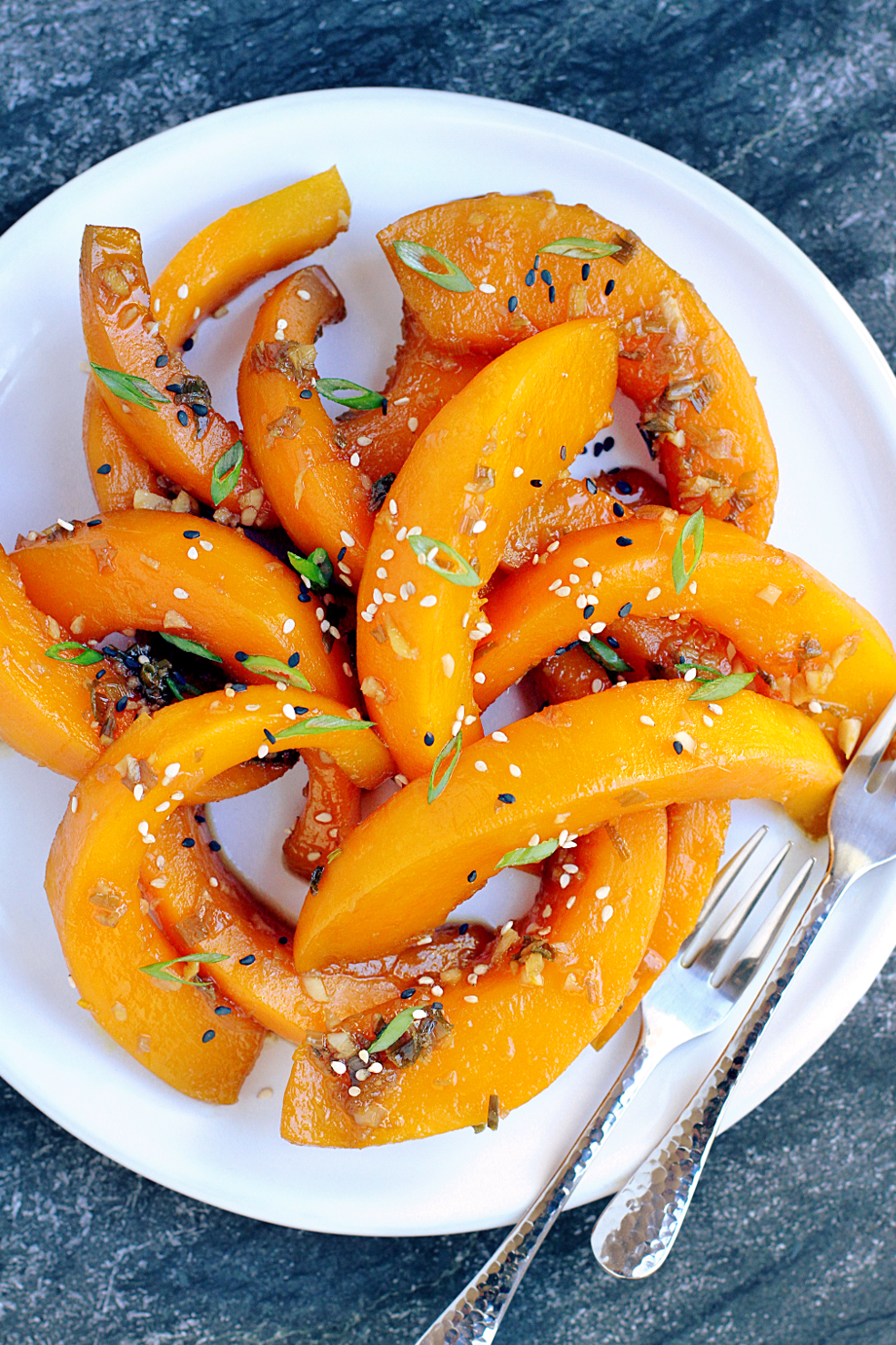 This time of year, I can't go to the grocery store or farmers' market without coming home with some type of winter squash. Acorn, butternut, delicata – I love them all. They're decorative and delicious, whether stuffed, roasted or puréed.
So, it's no surprise that as soon as I spotted an orange kabocha at the California Avenue Farmers' Market over the weekend, I got in line to buy one. Eager for a taste, I cut it up and turned out a simple side the following day.
Soy-braised kabocha squash is sweet, savory and super creamy, and can be enjoyed hot off the stove, at room temperature or chilled. Serve it alongside fish or as a topping for ramen and salad.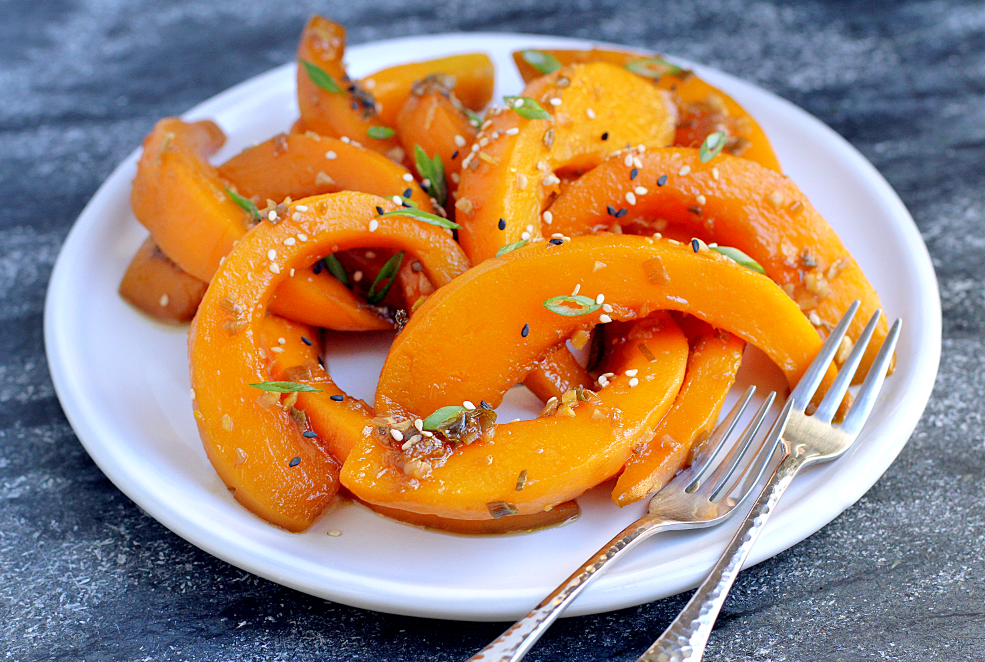 Recipe adapted from Saveur.

Soy-Braised Kabocha Squash
Makes 2-4 servings
Ingredients
2 tablespoons avocado oil
2 garlic cloves, minced
1½" piece fresh ginger, peeled and minced
2 green onions, minced
¼ cup chicken broth
3 tablespoons soy sauce
1 tablespoon mirin
1 tablespoon sugar
½ medium kabocha squash, peeled, seeded and cut into 1"-thick wedges
thinly sliced green onions and black and white sesame seeds (optional, for garnish)
Instructions
In a medium fry pan, heat avocado oil over medium-high heat. Add garlic, ginger and minced green onions and cook until fragrant, about 1 minute.
Add chicken broth, soy sauce, mirin and sugar and bring to a simmer.
Arrange squash in a single layer in the fry pan. Reduce heat to low, cover and cook, flipping squash occasionally, until tender, about 25 minutes.
Remove from heat and garnish with sliced green onions and sesame seeds, if using.
If you liked this recipe, you might also enjoy: