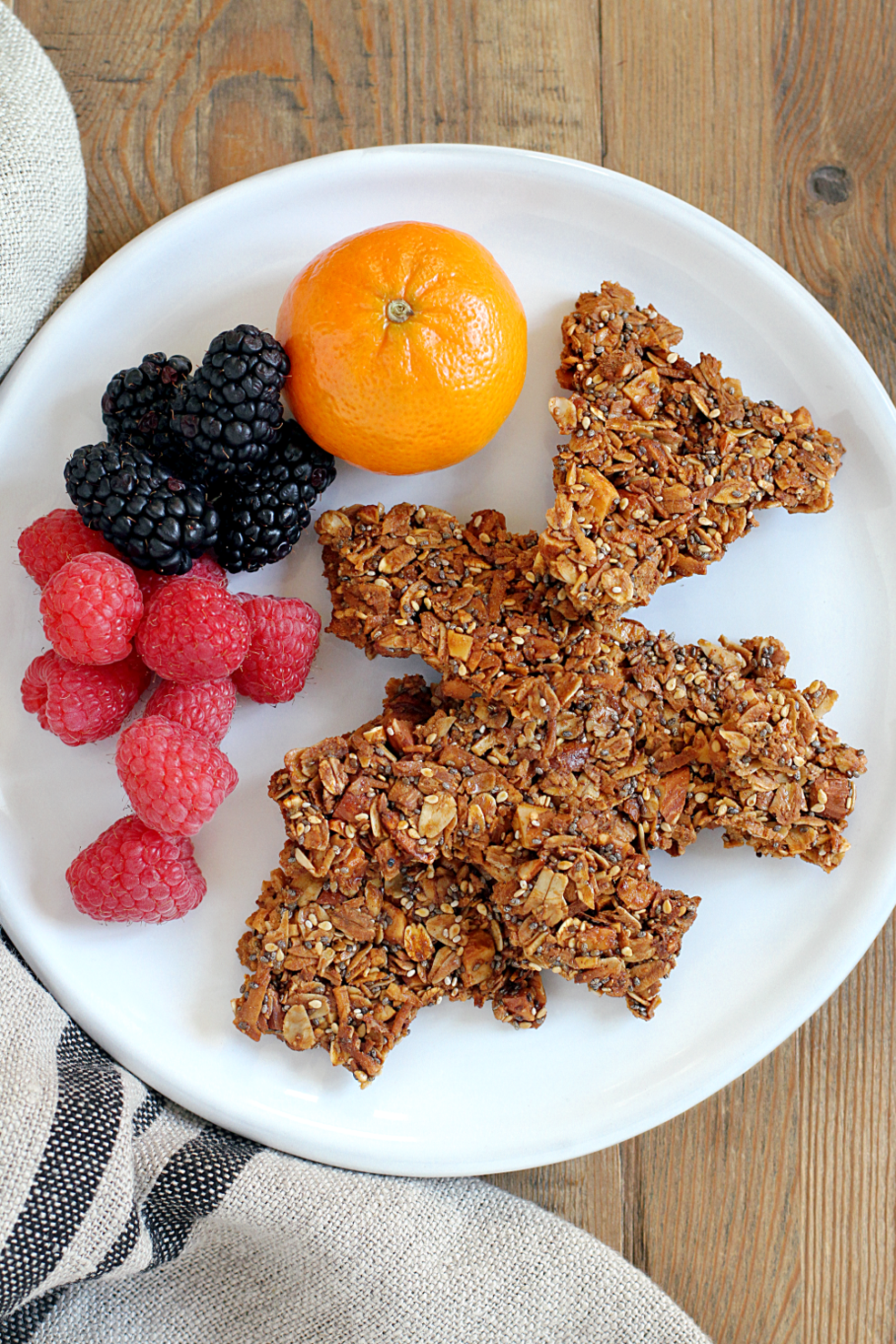 If you live in the Bay Area or scout out bakeries while travelling, you're probably familiar with Chad Robertson and Elisabeth Prueitt's Tartine Bakery & Cafe and Tartine Manufactory. I've been fortunate to sample sweets from both establishments – namely, a classic croissant and Liège waffle – and am planning a return visit to purchase a loaf of their country bread (at the least).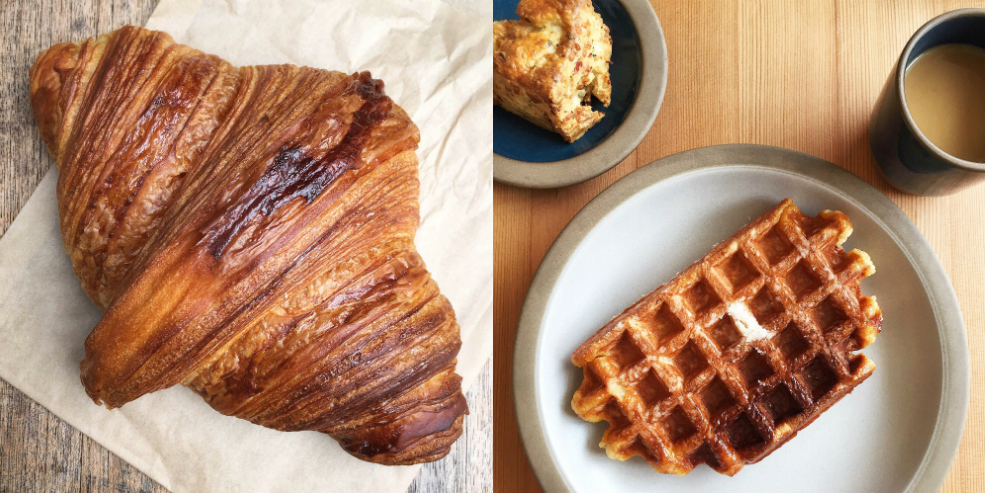 Can't make your way to San Francisco or don't have time to stand in line for a treat? Then consider whipping up this granola bark, one of many recipes featured in Liz's latest cookbook, Tartine All Day. It delivers everything you'd expect from a James Beard Award-winning pastry chef.
As you may suspect, the granola bark is chunky and crunchy and chock-full of healthy ingredients. And, of course, it's scrumptious. Enjoy the snack as is or alongside fresh fruit and Greek yogurt.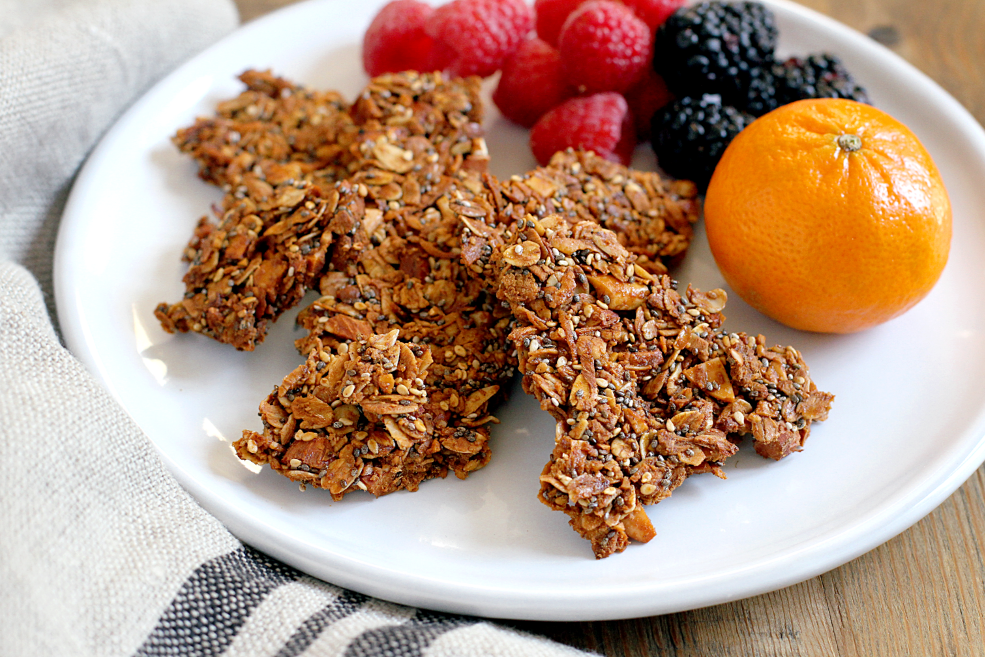 Recipe adapted from Tartine All Day via Epicurious.

Granola Bark (from Tartine All Day)
Makes about 5 cups
Ingredients
1½ cups rolled oats
¼ cup almond meal (see notes)
½ cup + 2 tablespoons almonds, roughly chopped
½ cup + 2 tablespoons shredded unsweetened coconut
¼ cup chia seeds
2 tablespoons sesame seeds
¾ teaspoon ground cinnamon
¼ cup coconut sugar
¼ cup honey
2 tablespoons water
½ teaspoon vanilla extract
¼ teaspoon sea salt
2 tablespoons + 2 teaspoons avocado oil
1 egg white
Instructions
Preheat oven to 325 degrees. Line a 9"x13" baking pan with parchment paper and set aside.
In a large bowl, combine the oats, almond meal, almonds, coconut, chia seeds, sesame seeds and cinnamon.
In a small sauce pan, combine the coconut sugar, honey, water, vanilla extract and salt. Warm over medium heat, stirring until sugar dissolves. Remove from heat and let cool to room temperature. Add avocado oil and stir to combine.
In a large bowl, beat egg white until foamy. Add oat mixture and toss to coat. Pour wet mixture on top and stir to combine.
Pour mixture into the prepared baking pan, flattening the top with the bottom of a spatula.
Bake for 45 minutes, rotating pan every 15 minutes. Remove from the oven and let cool completely.
Using your hands, gently break up granola into large shards.
Store granola in an airtight container at room temperature.
Notes
To make almond meal, place about ¼ cup almonds in a food processor and pulse until finely ground.
If you liked this recipe, you might also enjoy: