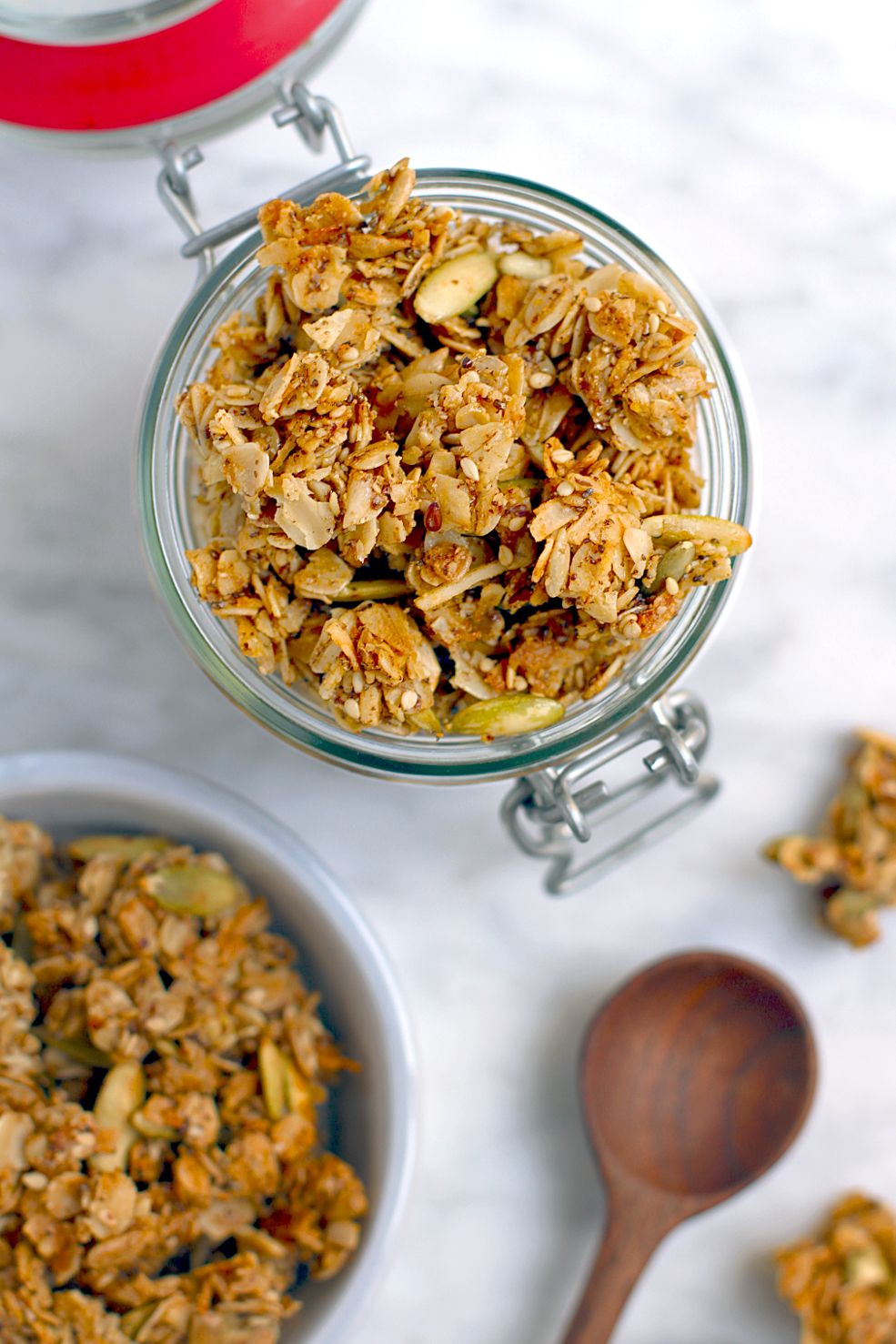 There's nothing nutty about this light and loose five-seed and coconut granola. So if you enjoy homemade treats but are allergic to almonds, cashews, pecans, etc., there's no reason not to try the recipe.
It takes seconds to prepare (just dump all the ingredients in a bowl and give them a good stir) and can be customized to your liking (or what's in your pantry). For example, sub in maple syrup for honey or use coconut versus avocado oil. Don't care to grind some of the seeds? Throw them in whole – no one's judging!
While I typically go for super crunchy and clumpy clusters, five-seed and coconut granola is a welcome and healthful alternative. What are you waiting for? Whip up a batch today!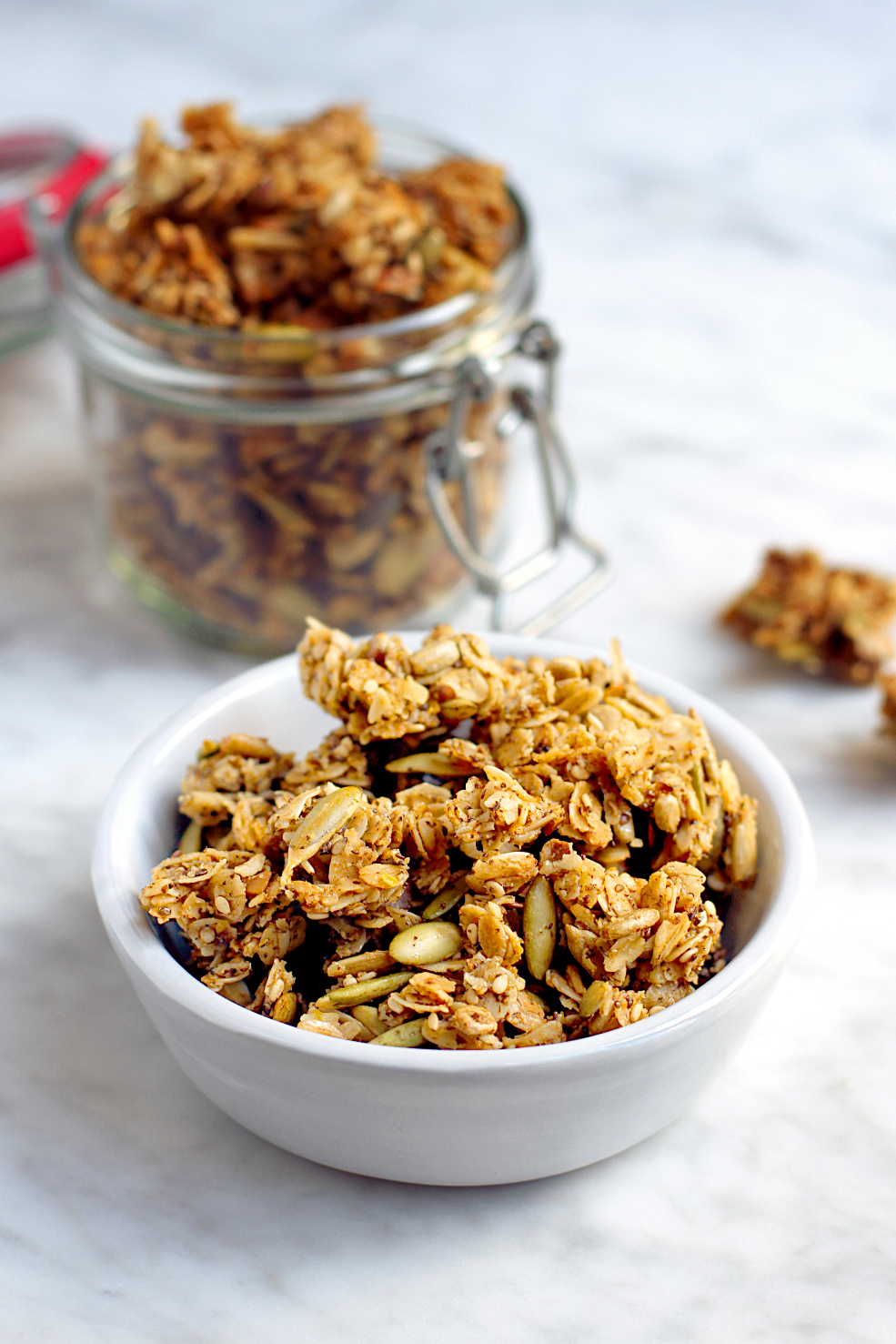 Recipe adapted from The Oregonian.

Five-Seed and Coconut Granola
Makes about 5 cups
Ingredients
3 cups rolled oats
½ cup roasted pumpkin seeds
½ cup roasted sunflower seeds
¼ cup ground flaxseeds
¼ cup ground chia seeds
2 tablespoons sesame seeds
½ cup shredded unsweetened coconut
6 tablespoons avocado oil (see notes)
6 tablespoons honey
½ teaspoon vanilla extract
Instructions
Preheat oven to 275 degrees. Line a baking sheet with parchment paper or a silicone baking mat.
In a large bowl, combine the oats, pumpkin seeds, sunflower seeds, ground flaxseeds, ground chia seeds, sesame seeds and shredded coconut.
In a medium bowl, combine the avocado oil, honey and vanilla extract and stir until well combined. Pour over oat mixture and stir to combine.
Pour mixture onto the baking sheet and spread in a single layer.
Bake the granola for 30 minutes, remove from the oven and stir gently. Bake for an additional 15 minutes until granola is almost dry.
Remove the baking sheet from the oven and let the granola cool completely. It will harden as it cools.
Store granola in an airtight container at room temperature for up to a week, if it lasts that long.
Notes
If you prefer or it's more convenient, you can substitute vegetable oil.
If you liked this recipe, you might also enjoy: