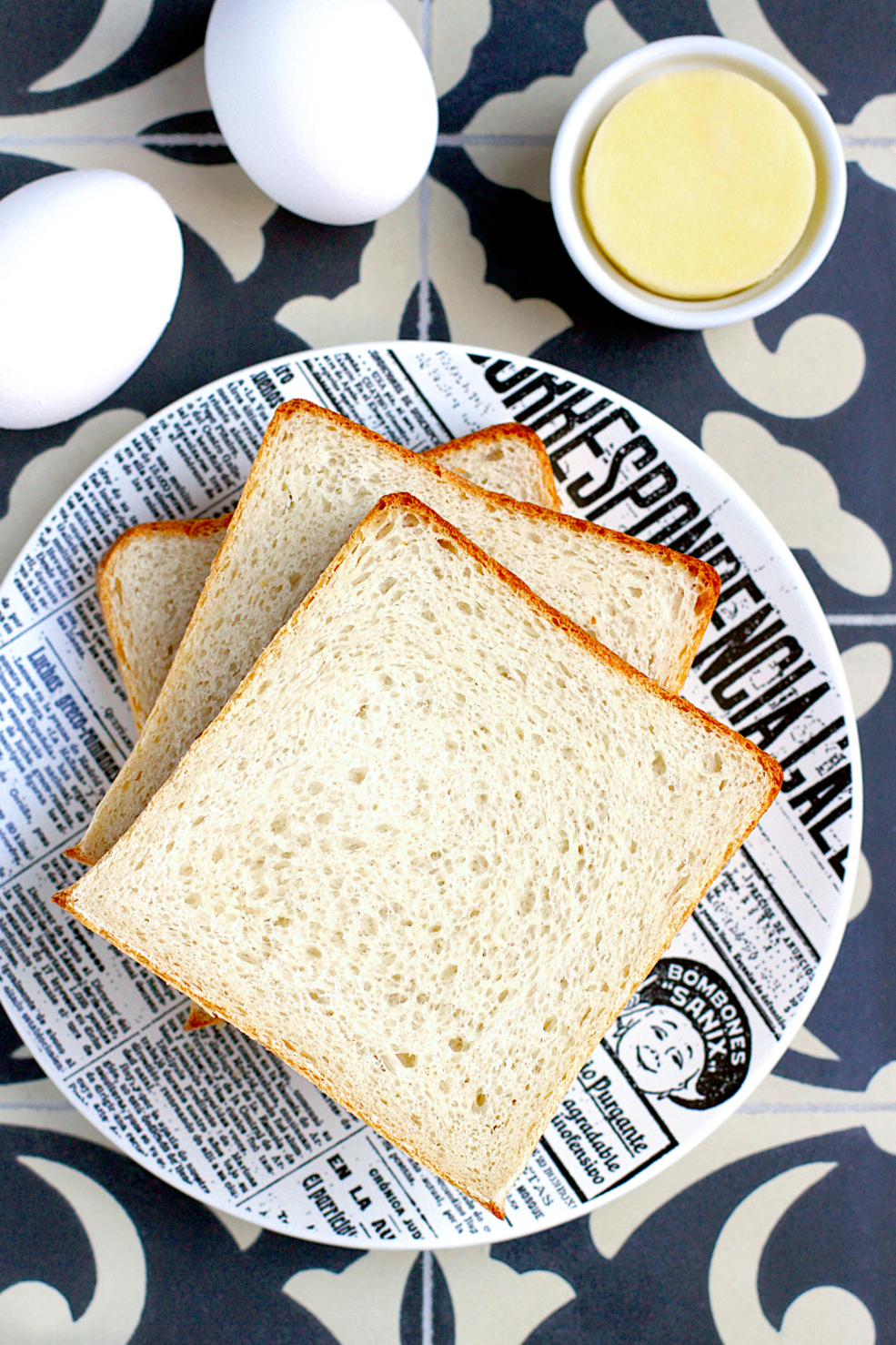 After months of planning, I finally met up with my friend to check out the new SFMOMA a few weekends ago. It was fun to catch up while browsing the galleries and admiring the Living Wall. Come lunchtime, we decided to take a break and headed to Samovar Tea Lounge to refuel.
Since it was my first time eating there, I wasn't sure what to order (so many items on the menu sounded delicious!) and eventually settled on the veggie toast: arugula, avocado, basil pesto and roasted red pepper piled on a thick slice of pain de mie from The Acme Bread Company. Well, I was so enamored with the dish that I wanted to buy a loaf of the aforementioned milk bread just so I could recreate it.
Instead, we headed back to the museum and I never made it to the Ferry Building. So days later, I baked my own pain de mie, bringing me one step closer to realizing my veggie toast dream …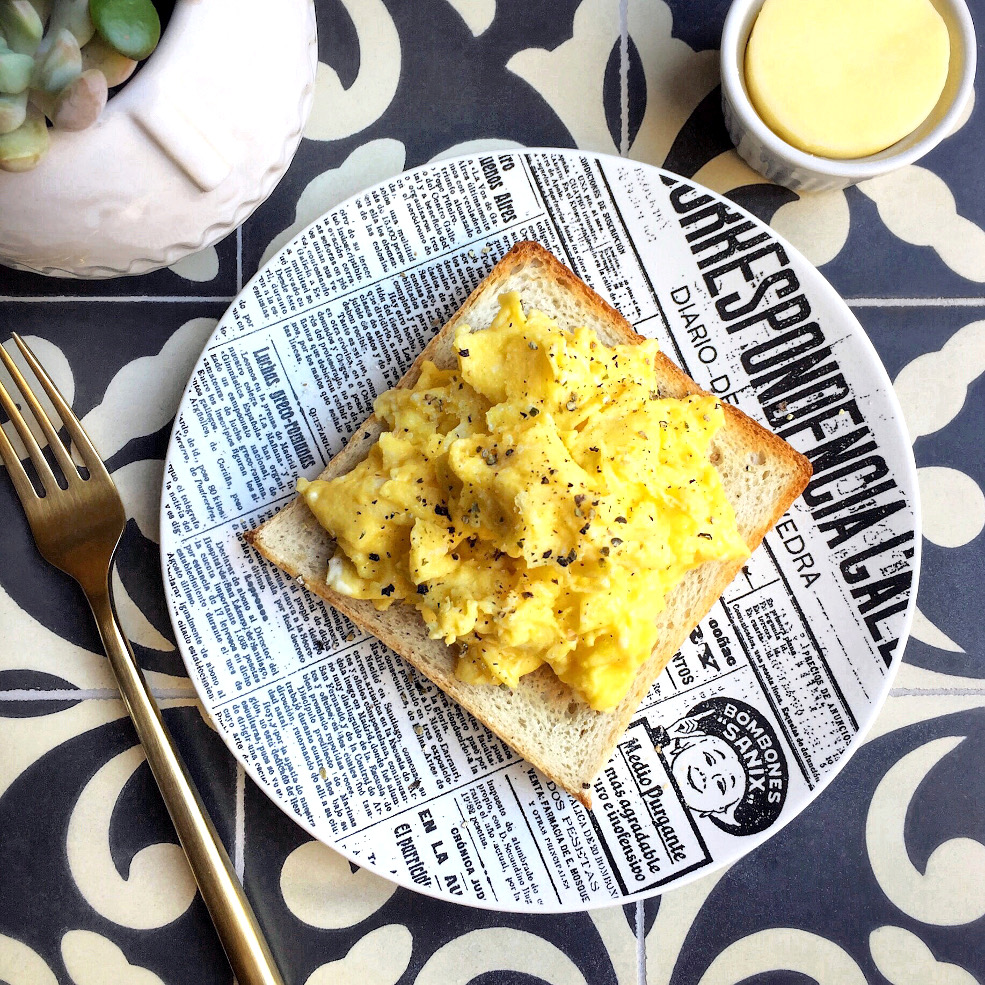 That is, assuming I don't devour it all for breakfast (with a smear of butter or scrambled eggs).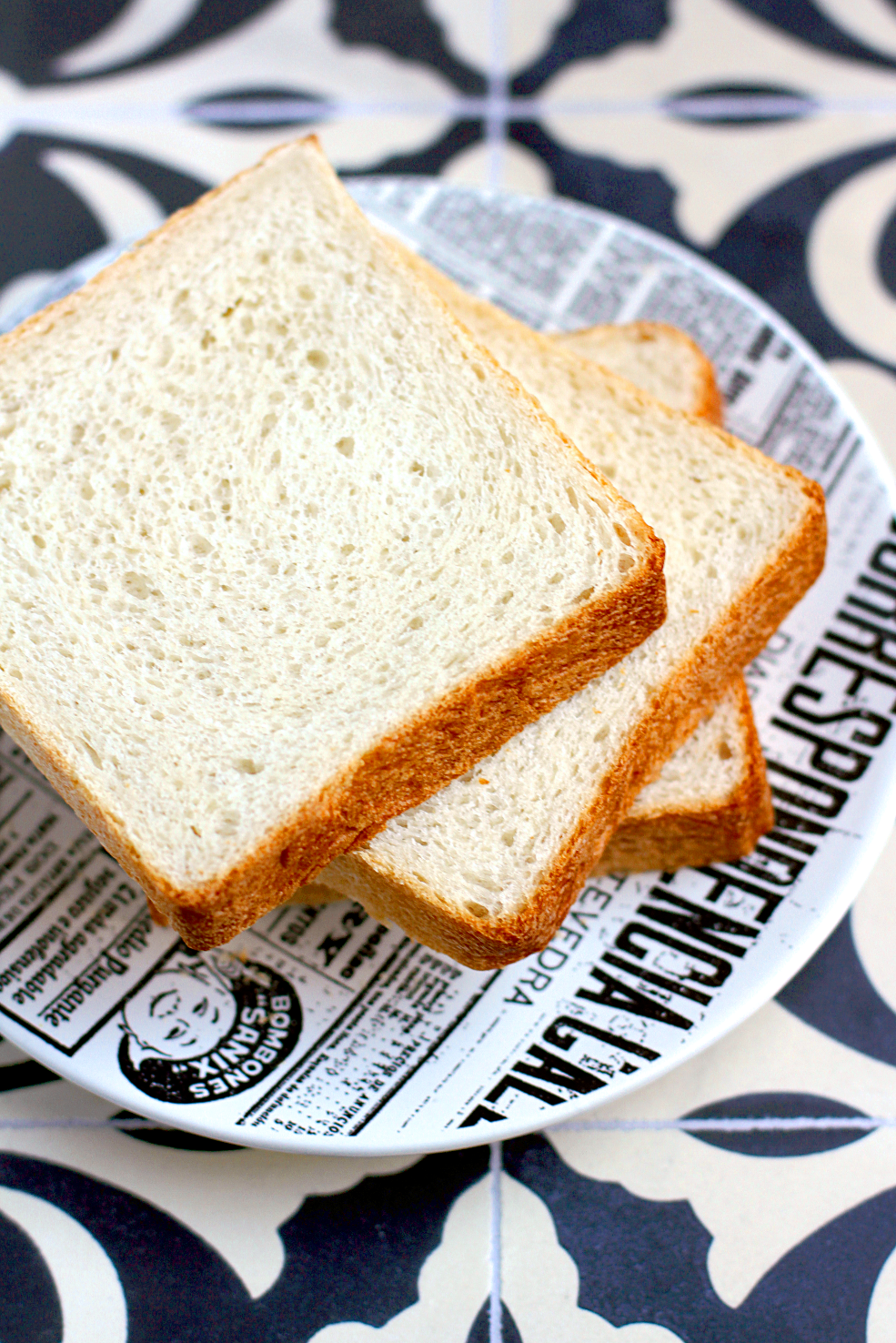 Recipe adapted from King Arthur Flour.

Pain de Mie
Makes 1 9"x5" loaf
Ingredients
1 cup vanilla almond milk (see notes)
1½ tablespoons honey
2¼ teaspoons active dry yeast
2 tablespoons unsalted butter, melted
3 cups all-purpose flour
1½ teaspoons salt
Instructions
In a large bowl, heat almond milk until warm - about 30 seconds in the microwave should do. Add the honey and yeast. Whisk together until thoroughly combined and let sit until foamy, about 10 minutes.
Add the rest of the dough ingredients (butter through salt) to the yeast mixture, stirring everything until it comes together to form a shaggy ball. Then knead the dough by hand (or with a dough hook attachment) until it's smooth and elastic - this will take about 10 minutes (or less if using a stand mixer). Place the dough in a lightly oiled bowl, cover and let it rise until poofy, 1-2 hours. (It won't necessarily double in size.)
Gently deflate the dough and place on a lightly floured work surface. With your fingers, flatten the dough into a 12"x9" rectangle. Starting at the short end, tightly roll the dough to make a loaf shape. Pinch the seam and ends to seal and place the shaped dough into a lightly greased 9" pullman loaf pan, pressing it gently to flatten. Cover the dough with plastic wrap and let it rise until it's about 1" from the top of the pan, 1-2 hours.
When the dough has almost finished rising, preheat oven to 350 degrees. Grease the inside of the pullman loaf pan lid.
When the dough has finished rising, remove plastic wrap and slide the pan's lid completely closed. Bake the bread for 30 minutes.
Remove the lid and bake for an additional 10-15 minutes until golden brown. Remove pan from the oven and turn out bread onto a wire rack. Cool completely before slicing and serving.
Notes
If you prefer or it's more convenient, you can substitute regular milk.
If you liked this recipe, you might also enjoy: