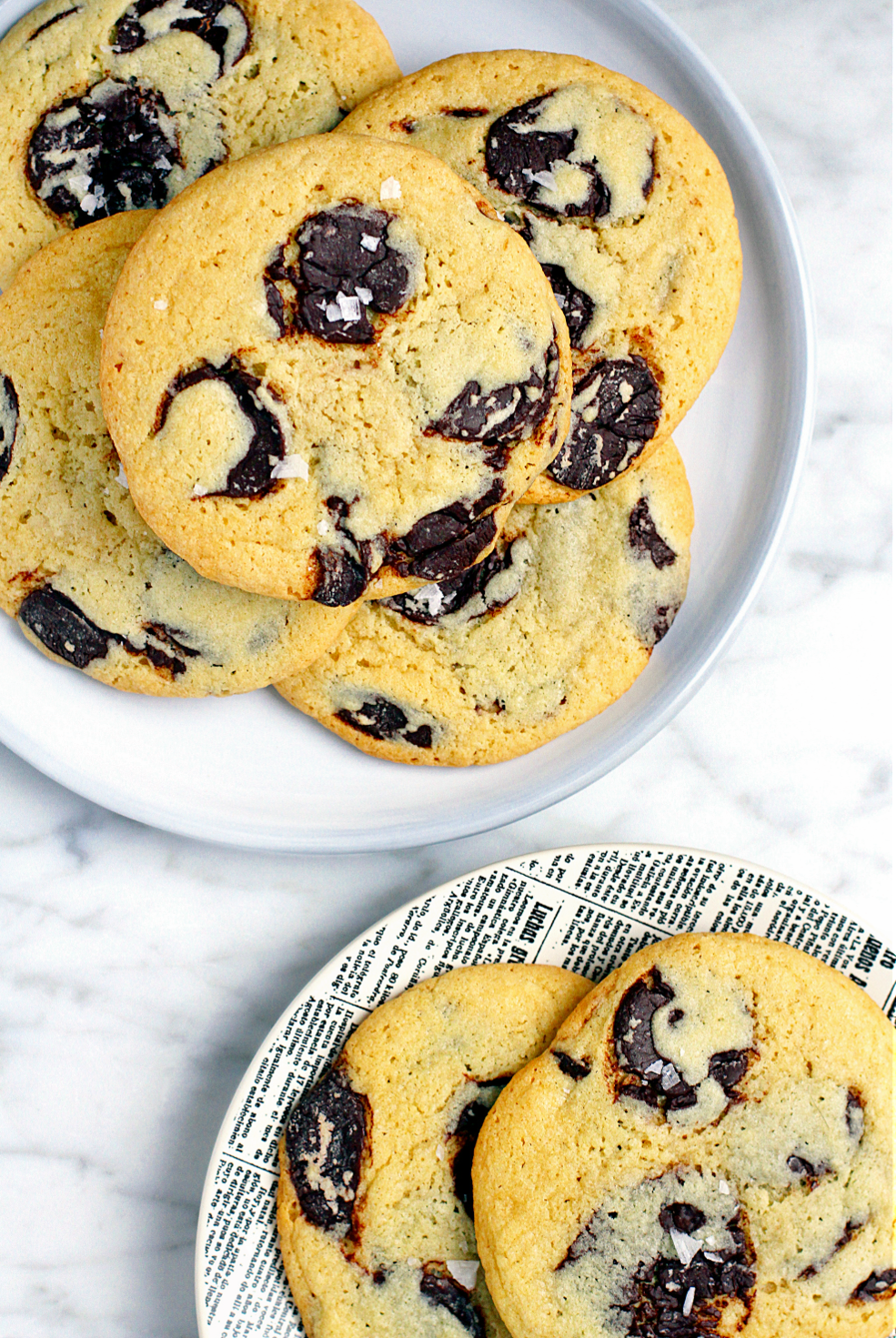 Happy New Year! I don't know about you, but the last two weeks of 2017 flew by in the blink of an eye for me. I tackled the recipes I planned for Christmas and somehow managed to turn out a batch of salted tahini chocolate chip cookies prior to Dec. 25, too. After checking off the tasks on my culinary to-do list, I gladly sat back and savored a plethora of good food.
Salted tahini chocolate chip cookies are insanely delicious – and all credit goes to Danielle Oron for the inspiration. If you're a CCC purist, don't let the idea of adding sesame seed paste to the mix deter you. I was a bit skeptical, but the tahini lends a little nuttiness that contrasts nicely with chocolate. And freezing the dough for at least 12 hours before baking helps ensure the perfect texture.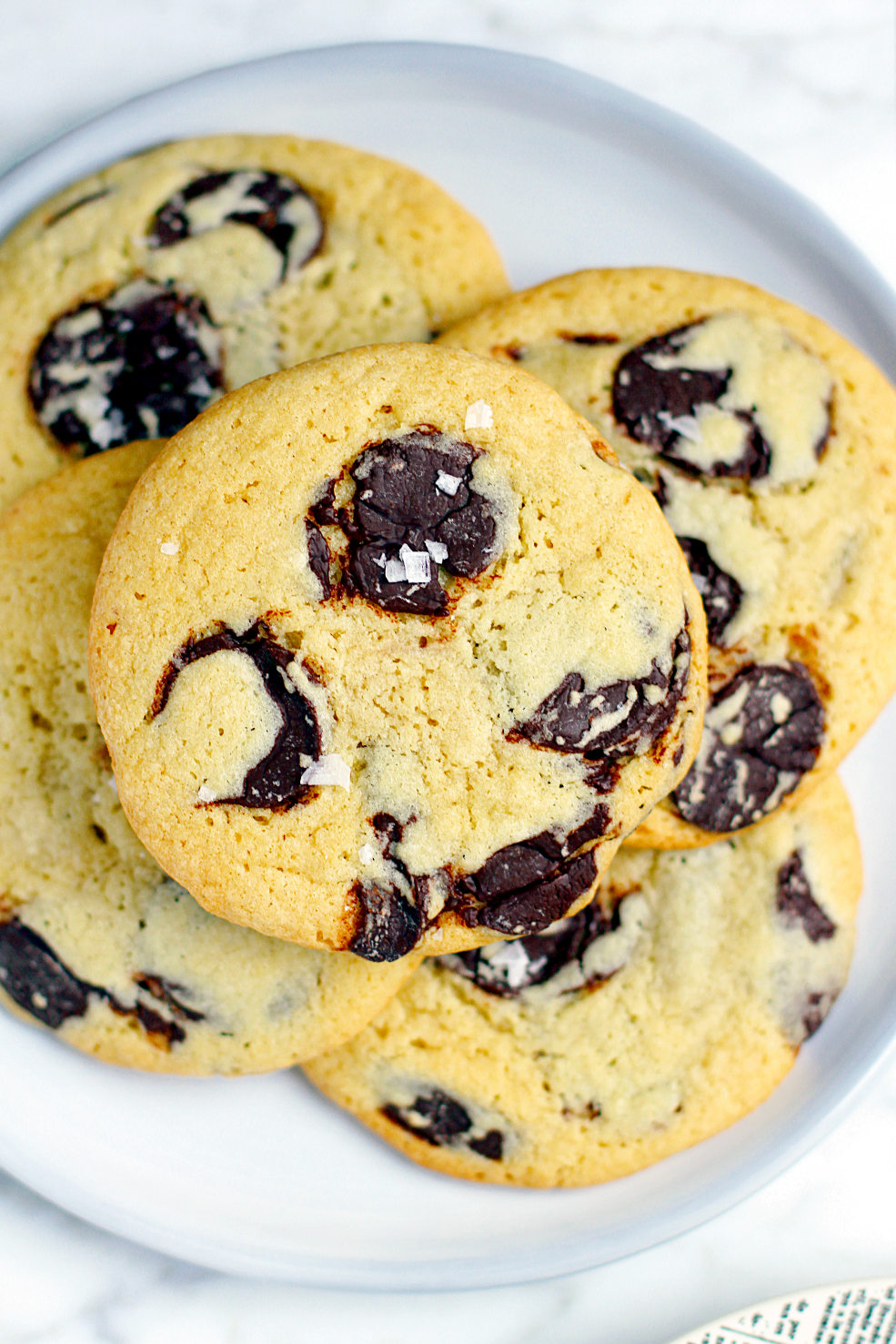 P.S. Wondering what noteworthy fare I tried in the final days of 2017? Here's a glimpse:
Recipe adapted from I Will Not Eat Oysters.

Soft and Chewy Salted Tahini Chocolate Chip Cookies
Makes 8 cookies
Ingredients
½ cup + 1 tablespoon all-purpose flour
¼ teaspoon baking soda
¼ teaspoon baking powder
½ teaspoon sea salt
4 tablespoons unsalted butter, room temperature
4 tablespoons tahini
½ cup sugar
1 egg
½ teaspoon vanilla extract
¾ cup semisweet or dark chocolate wafers (see notes)
flake salt (for finish, optional)
Instructions
In a medium bowl, whisk together the flour, baking soda, baking powder and salt.
In the bowl of a stand mixer fitted with a paddle attachment, or in a bowl with a hand-held mixer, beat the butter, tahini and sugar at medium speed until light and fluffy, about 5 minutes. Add the egg and vanilla extract and continue to beat for another 5 minutes.
Gradually add the dry ingredients and beat on low speed until just combined. Add the chocolate wafers and stir to combine.
Line a baking sheet with parchment paper.
Divide dough into 8 equal pieces and shape each piece into a ball. Place on the prepared baking sheet about 3 inches apart. Wrap with plastic wrap and freeze for at least 12 hours.
When you're ready to bake the cookies, preheat oven to 325 degrees.
Bake cookies until the tops are lightly golden and the centers are still soft, 13-16 minutes.
Remove from the oven and sprinkle cookies with flake salt, if using. Allow cookies to rest on the baking sheet for a few minutes before transferring to a wire rack.
If you liked this recipe, you might also enjoy: