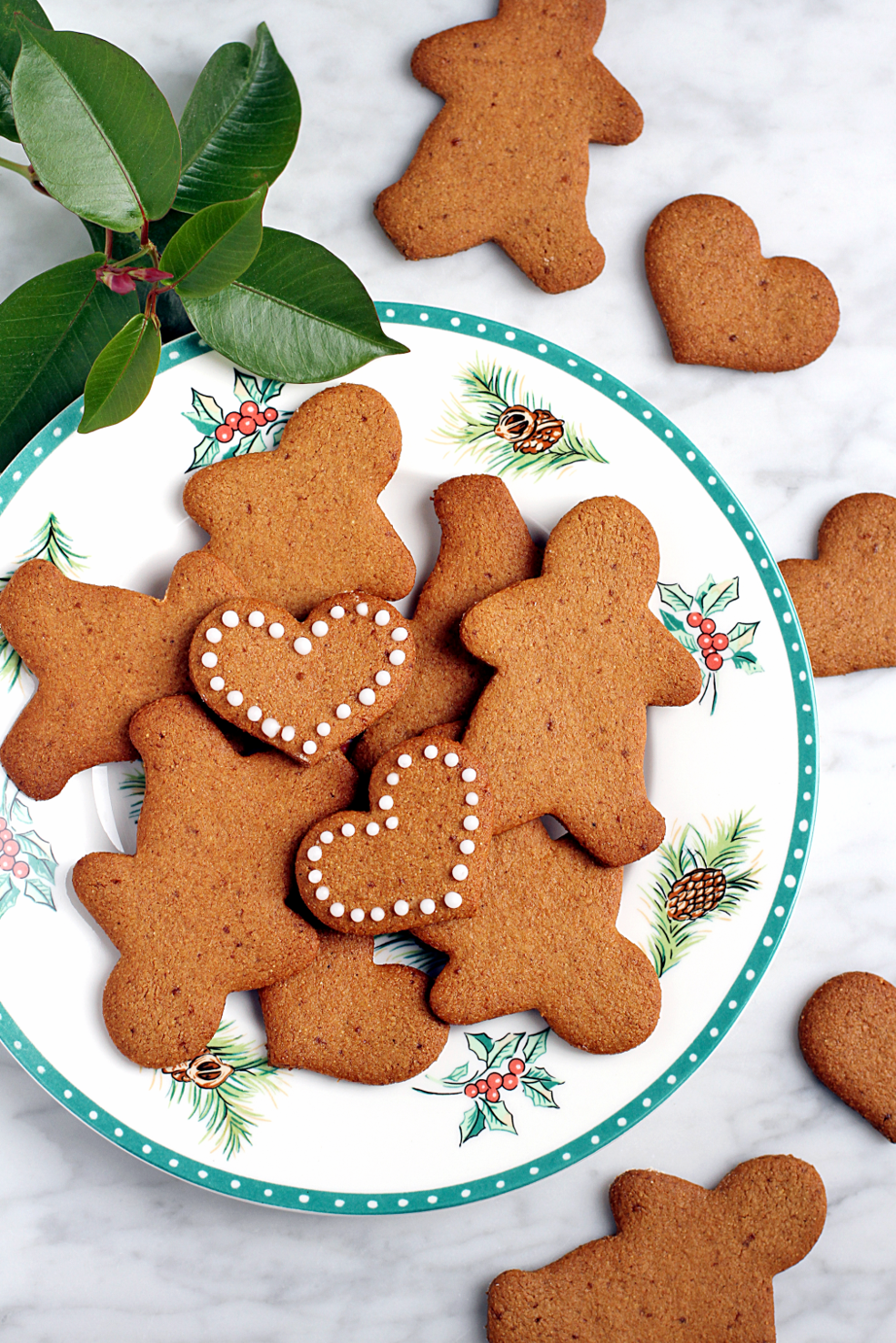 Christmas is almost here! Can you believe it? Regrettably, I haven't done any holiday baking, with the exception of these crisp vegan gingerbread cookies. If only there was more time in the day.
At least I finally figured out all the recipes I want to tackle by Dec. 25:
Plus, I'm planning to throw together a few pizzas to dig into Sunday evening. Let's hope I'm not biting off more than I can chew.
But back to the vegan gingerbread cookies, which I discovered while watching Niomi Smart's Vlogmas Day 1 video. What caught my eye and compelled me to recreate her healthier take on a Christmas classic? Mainly, Niomi used spelt versus all-purpose flour, an ingredient I was intrigued by and eager to experiment with.
If you savor sweets with spice and crunch, you will love these crisp vegan gingerbread cookies. I enjoyed them so much that I made two batches in two days.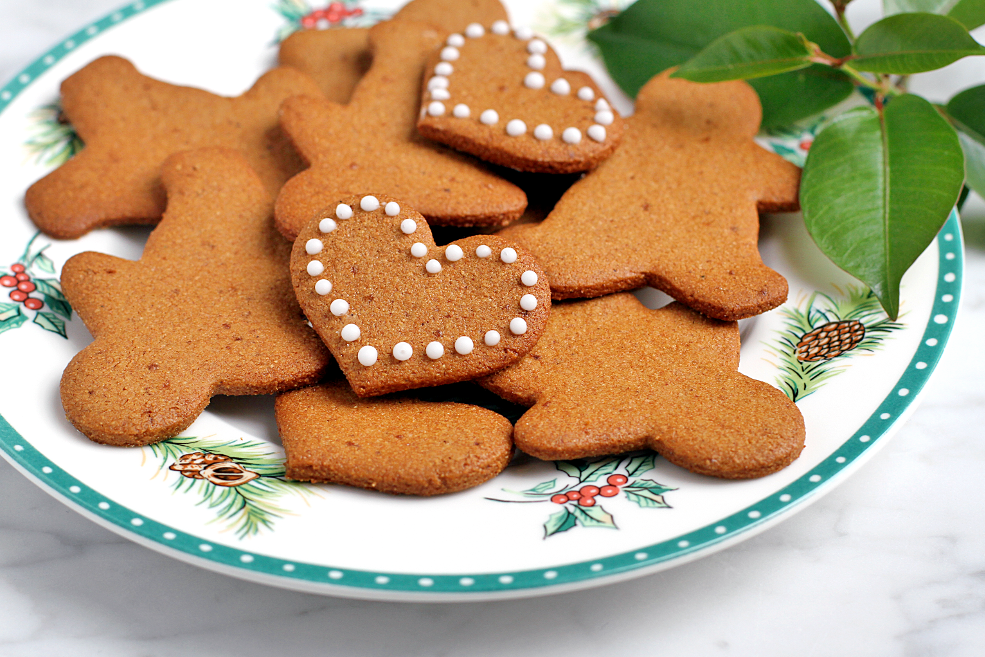 Recipe adapted from Niomi Smart.

Crisp Vegan Gingerbread Cookies
Makes 20-30 cookies (depending on size of cookie cutters)
Ingredients
1 cup spelt flour
¼ teaspoon baking soda
1½ teaspoons ground ginger
½ teaspoon ground cinnamon
¼ cup coconut sugar
2 tablespoons coconut oil
2 tablespoons coconut milk
2 tablespoons honey
1½ teaspoons molasses
Instructions
In a medium bowl, whisk together the flour, baking soda, ginger and cinnamon.
In a small sauce pan, combine the coconut sugar, coconut oil, coconut milk, honey and molasses. Cook over low heat, stirring constantly, until the coconut oil melts. Remove from heat and let cool to room temperature.
Add the wet mixture to the dry mixture and stir until combined.
Turn the dough out onto a piece of plastic wrap and pat into a rectangle about 1" thick. Wrap dough and chill until firm, about 1 hour or overnight.
When you're ready to bake the cookies, preheat oven to 350 degrees with rack in center position.
On a lightly floured work surface, roll out dough until it's about ¼" thick. Flour your work surface as necessary to prevent sticking.
Cut out cookies with a cutter; I used a 3" gingerbread man and 1½" heart cutter, but any shape and size will work. Place the cutouts on a baking sheet lined with parchment paper or a silicone baking mat. Press together scraps and repeat.
Bake cookies until slightly firm to the touch, 8-12 minutes. Allow cookies to rest on the baking sheet for a few minutes before transferring to a wire rack.
If you liked this recipe, you might also enjoy: