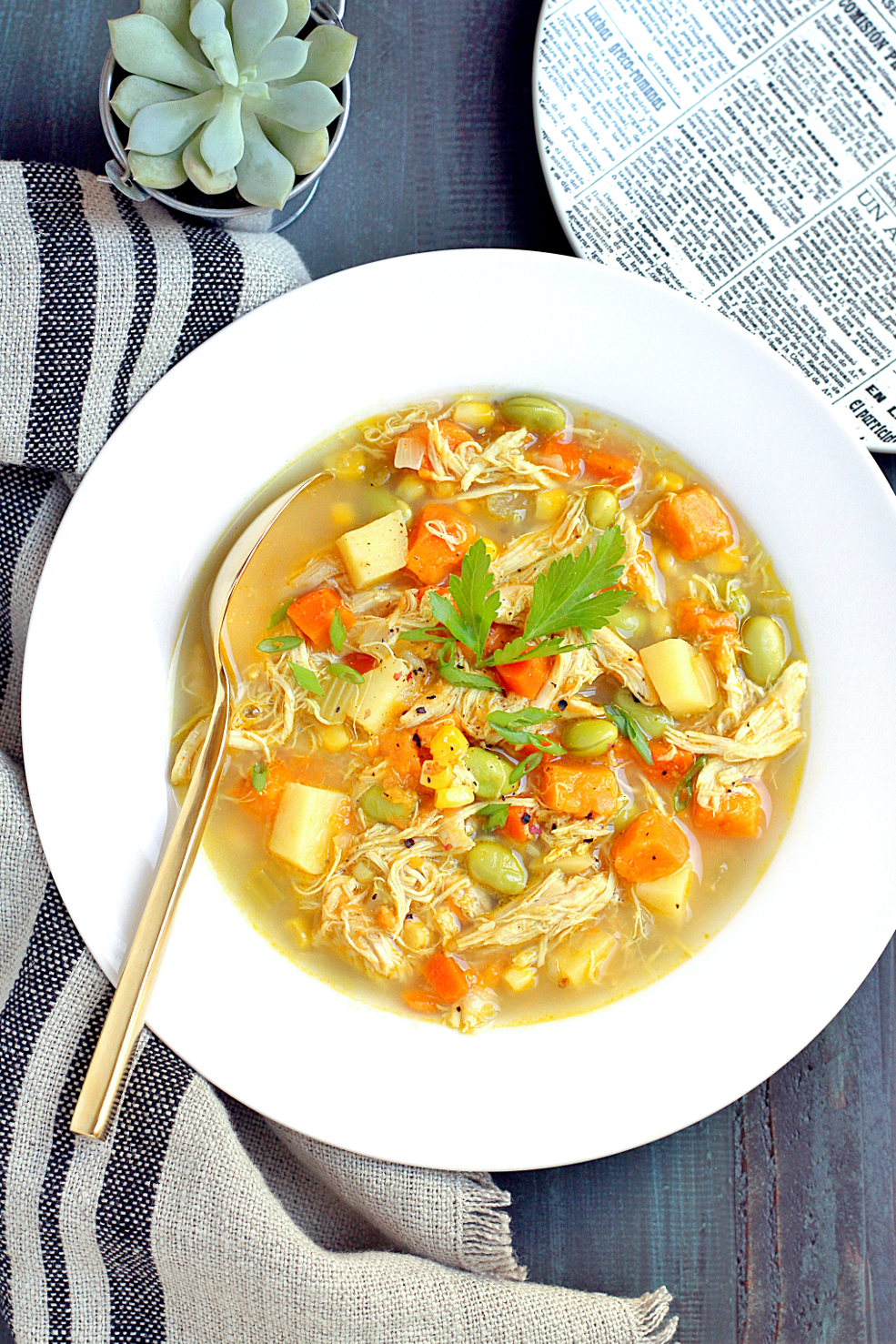 It finally feels like winter in the Bay Area, and all I want to do is cook and eat piping-hot food. Two weekends ago, I whipped up a batch of roasted kabocha (and honeynut) squash soup. And this past Sunday, I threw together a pot of hearty, healthy curry chicken chowder.
The dish is extremely easy to prepare (especially if you use store-bought rotisserie chicken) and quite addictive. I downed a big bowl for dinner every day this week. I kid you not.
What makes curry chicken chowder so delicious? First, the recipe includes an abundance of fresh (and some frozen) vegetables. And second, a touch of curry powder adds spice while coconut milk lends a little sweetness.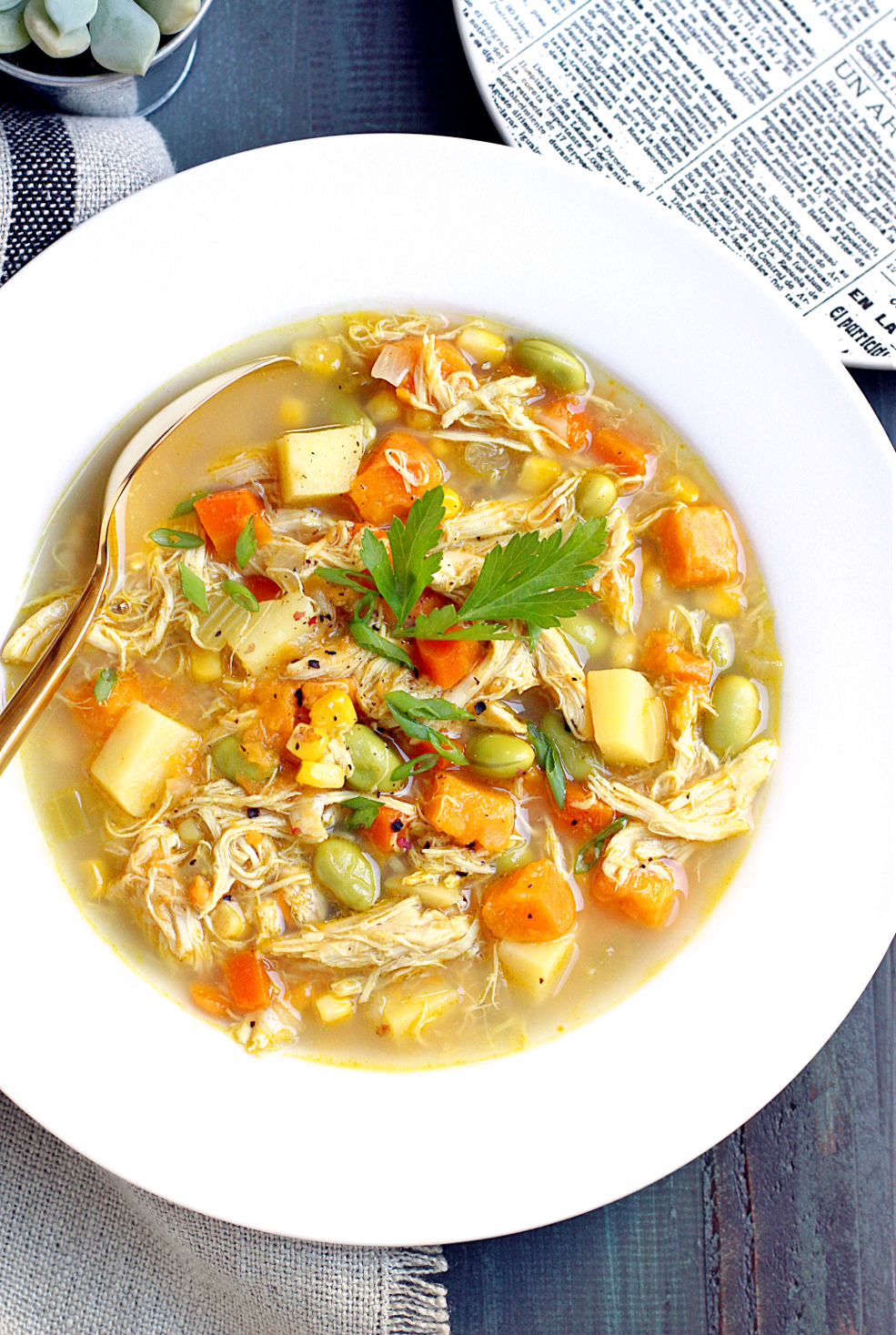 In other news, I'm an aunt – and I could not be more excited! My brother and his wife welcomed their firstborn on December 10, and I can't wait to spend time with him in the near future.
Recipe adapted from Southern Living.

Curry Chicken Chowder
Makes 6-8 servings
Ingredients
1 tablespoon avocado oil
1 cup diced onion
½ cup diced celery
½ cup diced carrot
1 garlic clove, minced
1½ teaspoons curry powder
4 cups chicken broth
1 sweet potato (about ½ pound), peeled and diced
1 Yukon Gold potato (about ½ pound), peeled and diced
2 cups cooked, shredded chicken, white or dark meat
1½ cups fresh or frozen corn kernels
1 cup frozen shelled edamame
½ cup coconut milk
sea salt and freshly ground black pepper, to taste
Instructions
In a large pot, heat avocado oil over medium-high heat. Add onion, celery and carrot and cook, stirring occasionally, until tender, about 5 minutes.
Add garlic and curry powder and cook until fragrant, about 1 minute.
Add chicken broth and scrape any brown bits from the bottom of the pot with a wooden spoon. Add next five ingredients (sweet potato through edamame) and bring to a boil. Reduce heat to medium-low, cover and simmer until vegetables are tender, about 20 minutes
Add coconut milk and cook for 3 minutes. Season with salt and white pepper to taste. Serve immediately.
If you liked this recipe, you might also enjoy: