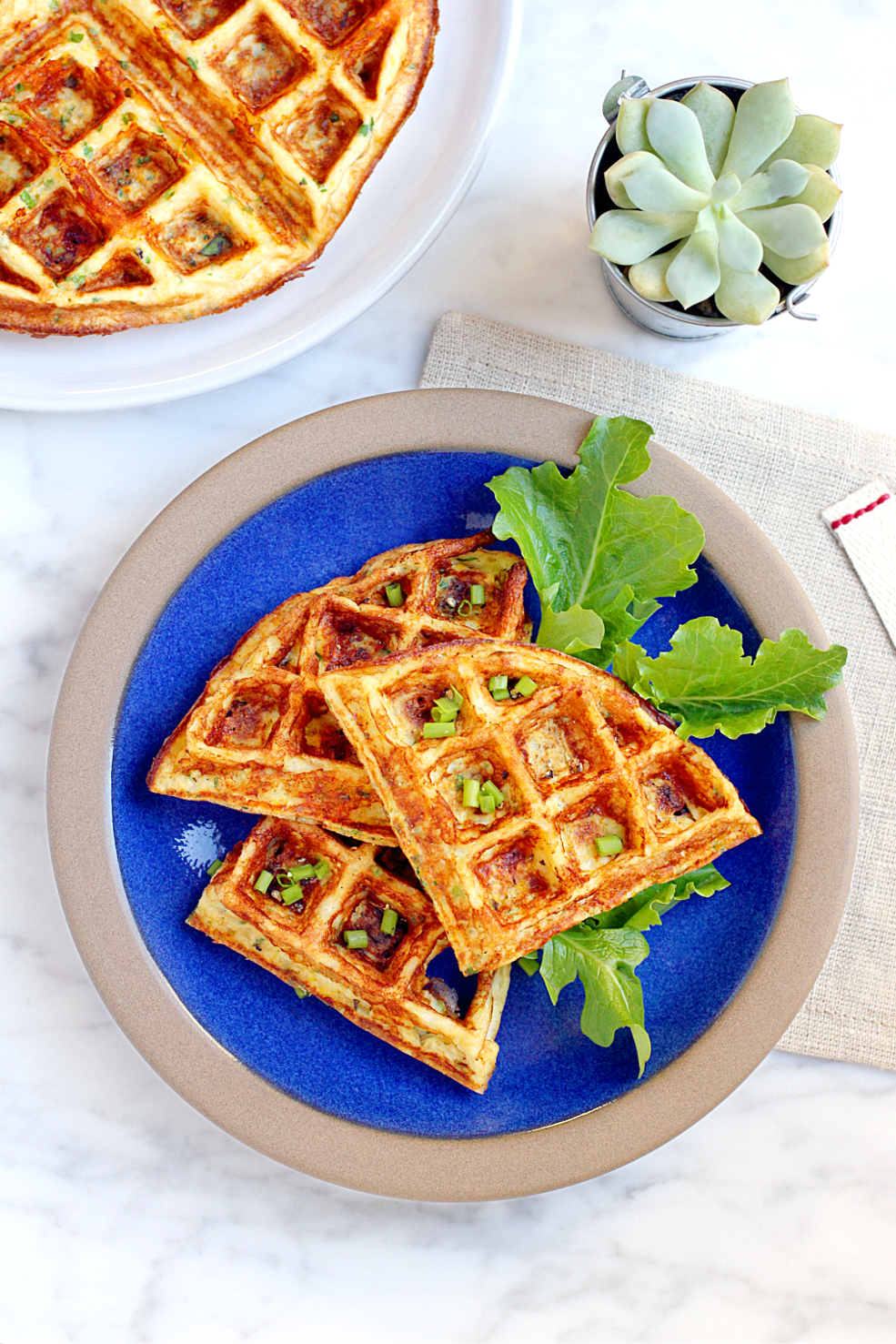 The trusty old waffle iron I've been using for years finally went kaput. When I mentioned it to my mom (since the appliance was originally hers), she surprised me with a new one! I was over the moon – and eager to try it out.
That was a few weeks ago. Thankfully, I had some free time today and so I whipped up two cheesy cauliflower waffles.
These are not your average waffles. For one thing, the recipe doesn't contain flour, which makes it gluten-free. Second, the texture is more akin to a fluffy omelette than a crisp piece of bread. Serve cheesy cauliflower waffles plain or, for a more substantial meal, topped with bacon and eggs.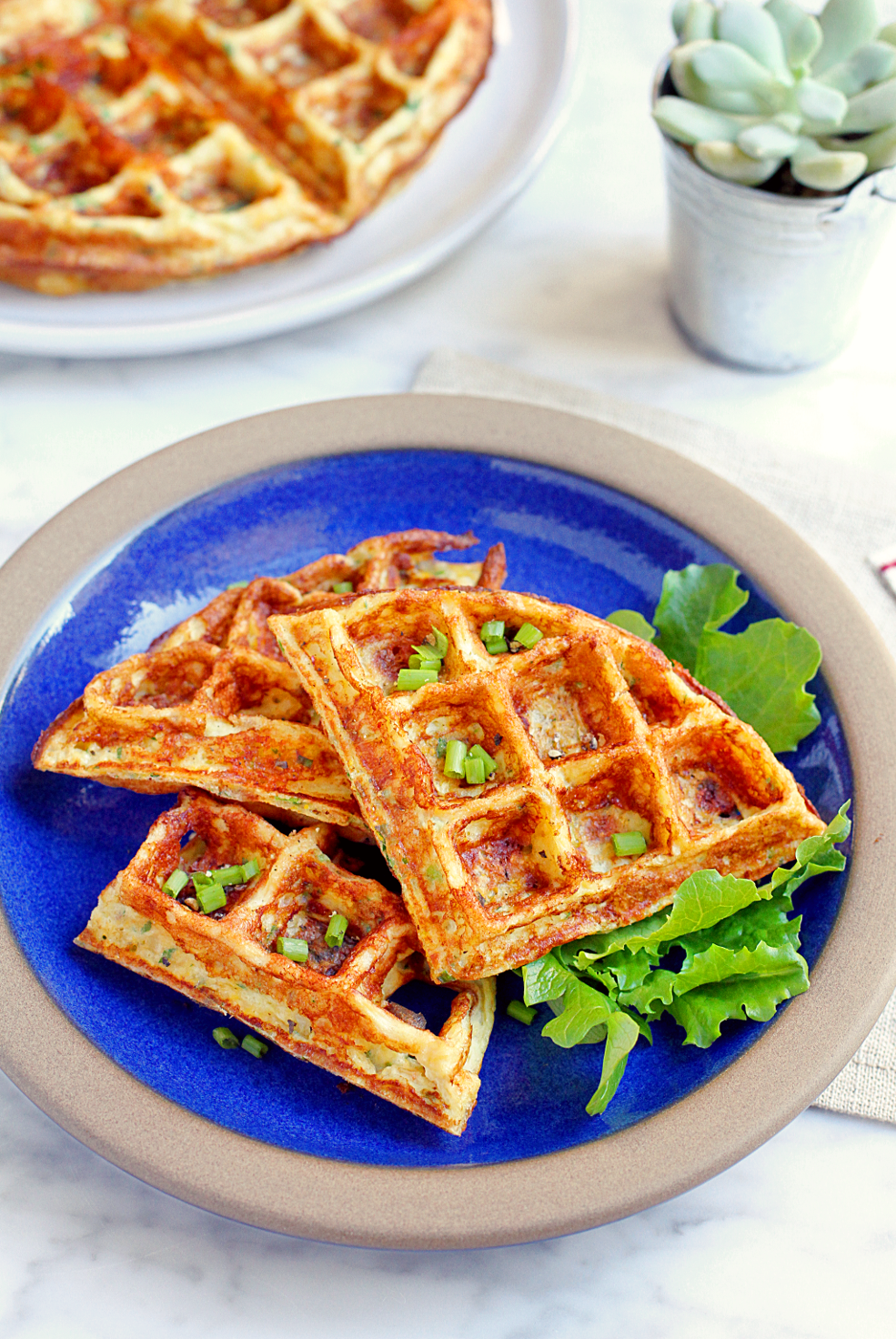 P.S. I am in love with this bread and butter plate from Heath Ceramics. I bought it while browsing the Make Good Market over the weekend. Maybe one day, I'll treat myself to a piece from their Alabama Chanin collection.
Recipe adapted from Ruled Me.

Cheesy Cauliflower Waffles
Makes 2 7" round waffles
Ingredients
1½ cups grated raw cauliflower
½ cup grated cheddar cheese
½ cup grated Gruyère cheese
3 eggs
3 tablespoons chopped fresh chives
1 tablespoon chopped fresh parsley
½ teaspoon garlic powder
½ teaspoon onion powder
¼ teaspoon dried chili flakes
sea salt and freshly ground black pepper, to taste
Instructions
Fill a small pot with about 1 tablespoon water. Add cauliflower and cook until just tender, 1-2 minutes. Remove cauliflower from pot and set aside on paper towels to drain.
In a food processor or blender, combine the cooked cauliflower and remaining ingredients. Pulse until well combined.
Preheat and grease a waffle iron. Follow the directions on your waffle iron to cook the waffles.
If you liked this recipe, you might also enjoy: