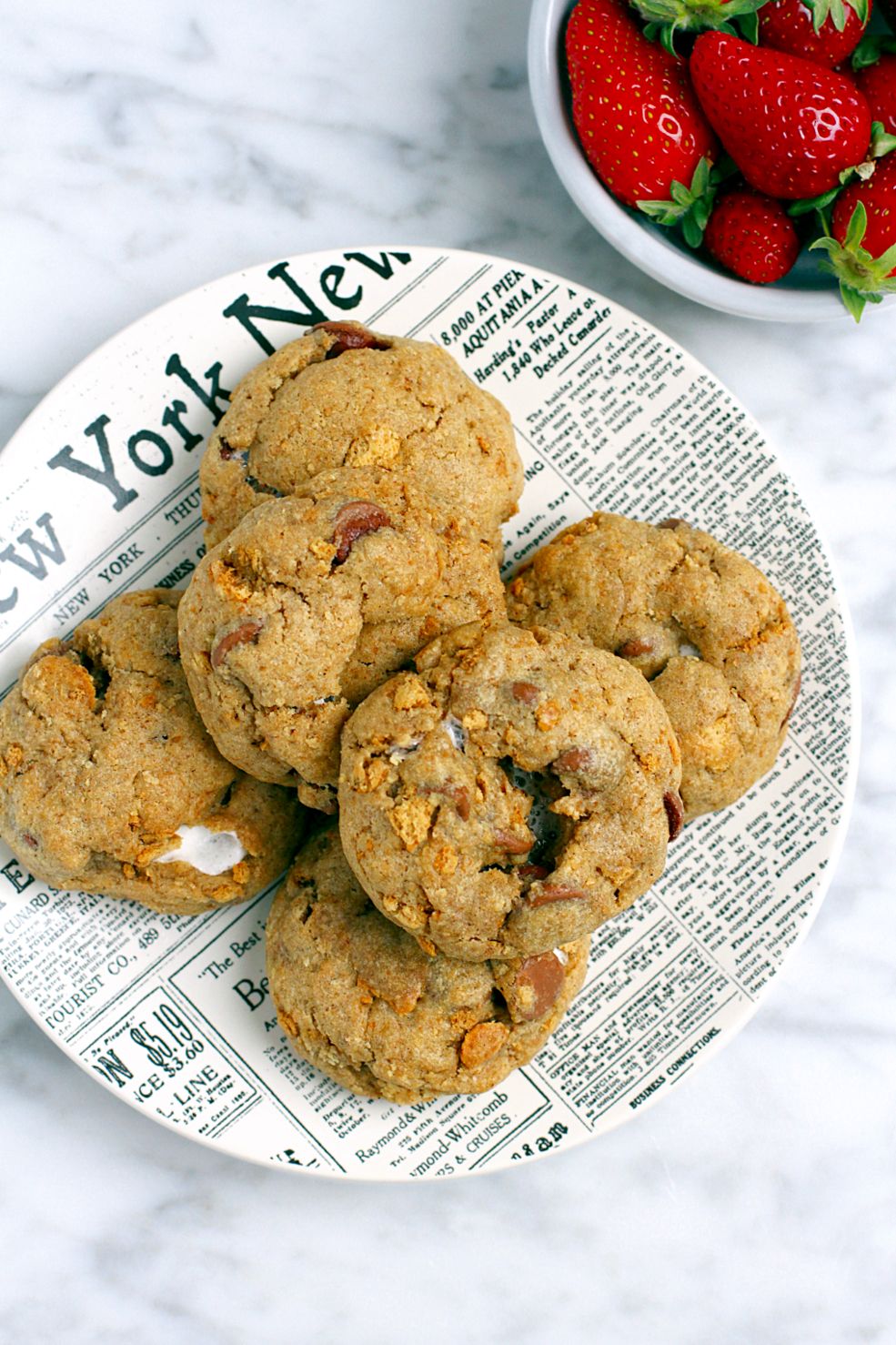 Last Saturday, I woke up and prepared the dough for these s'mores cookies on a whim. Since I already had plenty of sweets in the house, my plan was to share the confections with whomever wanted them. Truth be told, I inadvertently kept the whole batch. Can you blame me?
As you may suspect, s'mores cookies are packed with chocolate chips and graham cracker pieces. And the best part? The marshmallow filling, obviously. For maximum enjoyment, serve these soft, chewy treats warm from the oven, preferably with a glass of iced coffee or milk (if you drink it).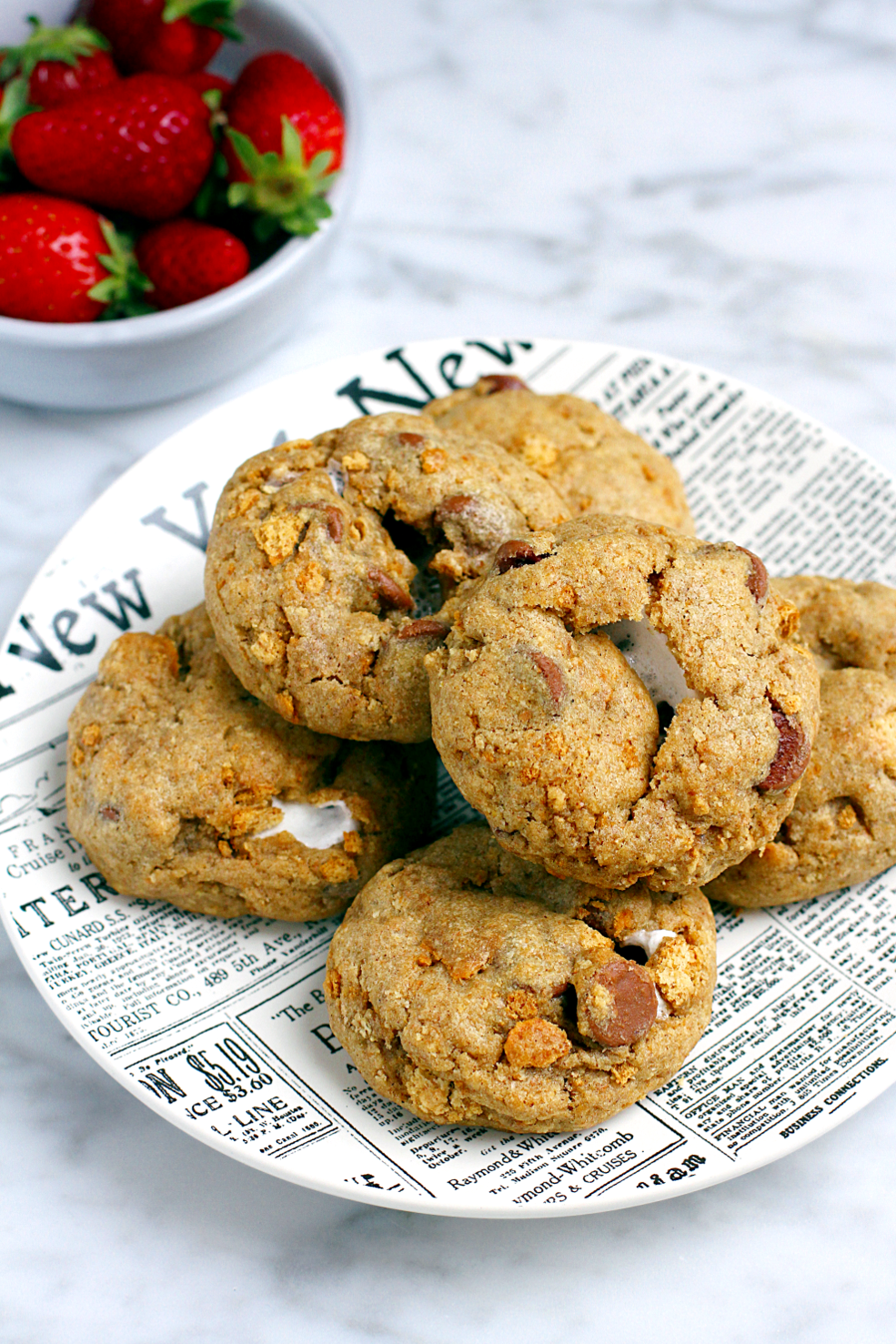 Recipe adapted from A Cookie Named Desire.

S'mores Cookies
Makes 12 cookies
Ingredients
1 cup all-purpose flour
¼ cup whole-wheat flour
¾ teaspoon ground cinnamon
½ teaspoon baking soda
¼ teaspoon baking powder
¼ teaspoon sea salt
8 tablespoons unsalted butter, room temperature
6 tablespoons brown sugar
1 egg
½ teaspoon vanilla extract
½ cup jumbo milk chocolate chips
3 whole graham crackers, broken into small pieces
6 marshmallows, cut in half crosswise
Instructions
In a medium bowl, whisk together the flours, cinnamon, baking soda, baking powder and salt.
In the bowl of a stand mixer fitted with a paddle attachment, or in a bowl with a hand-held mixer, beat the butter and sugar at medium speed until well blended. Add the egg and vanilla extract and continue to beat until well blended.
Gradually add the dry ingredients and beat on low speed until just combined. Add the chocolate chips and graham cracker pieces and stir to combine.
Line a baking sheet with parchment paper.
Divide dough into 12 equal pieces and shape each piece into a ball. Using your fingers, create an indentation in the center of each ball and insert a marshmallow half. Press together dough to enclose the marshmallows and reshape into balls. Place on the prepared baking sheet about 2 inches apart. Transfer to the refrigerator to chill until firm, about 2 hours or overnight.
When you're ready to bake the cookies, preheat oven to 350 degrees.
Bake cookies until the tops are lightly golden and the centers are still soft, 9-10 minutes.
Remove from the oven and allow cookies to rest on the baking sheet for a few minutes before transferring to a wire rack.
If you liked this recipe, you might also enjoy: