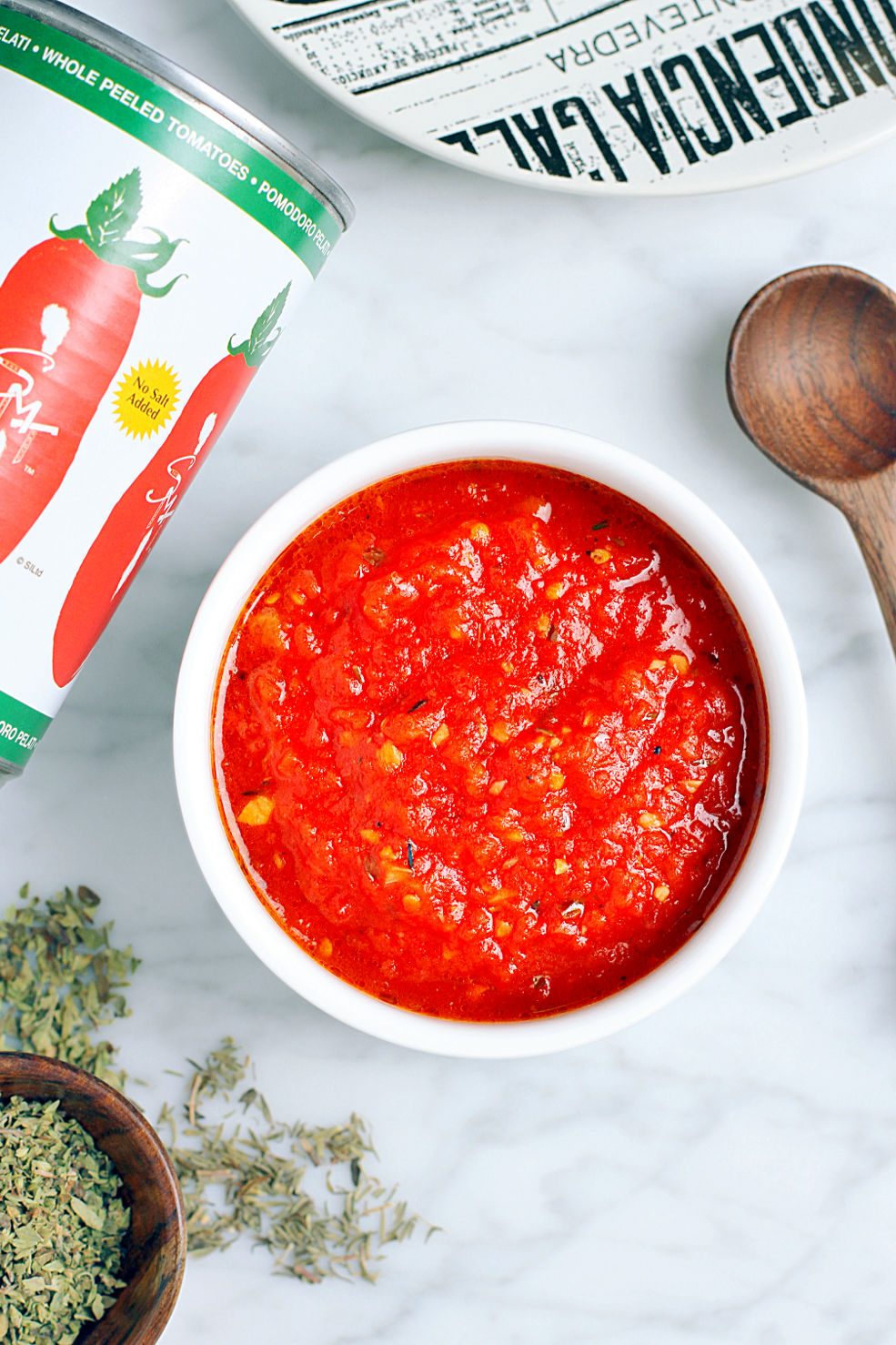 Remember when I mentioned plans to throw together a few pizzas on Christmas Eve? Well, I followed through and they were a big hit with my three dining companions!
What's the secret to a crowd-pleasing pie? An easy-to-assemble no-knead dough and homemade pizza sauce. Start with these two components and your creation will be a success. The combination is so good, you don't even need cheese. I topped our Christmas Eve pies with black olives, marinated artichoke hearts, uncured pepperoni, sautéed cremini and portobello mushrooms, and spinach – and no one missed the mozzarella.
My favorite homemade pizza sauce is quick to prepare and calls for just a handful of ingredients, including good quality whole peeled tomatoes, garlic and dried herbs. After briefly simmering and puréeing the mixture, it's ready to use.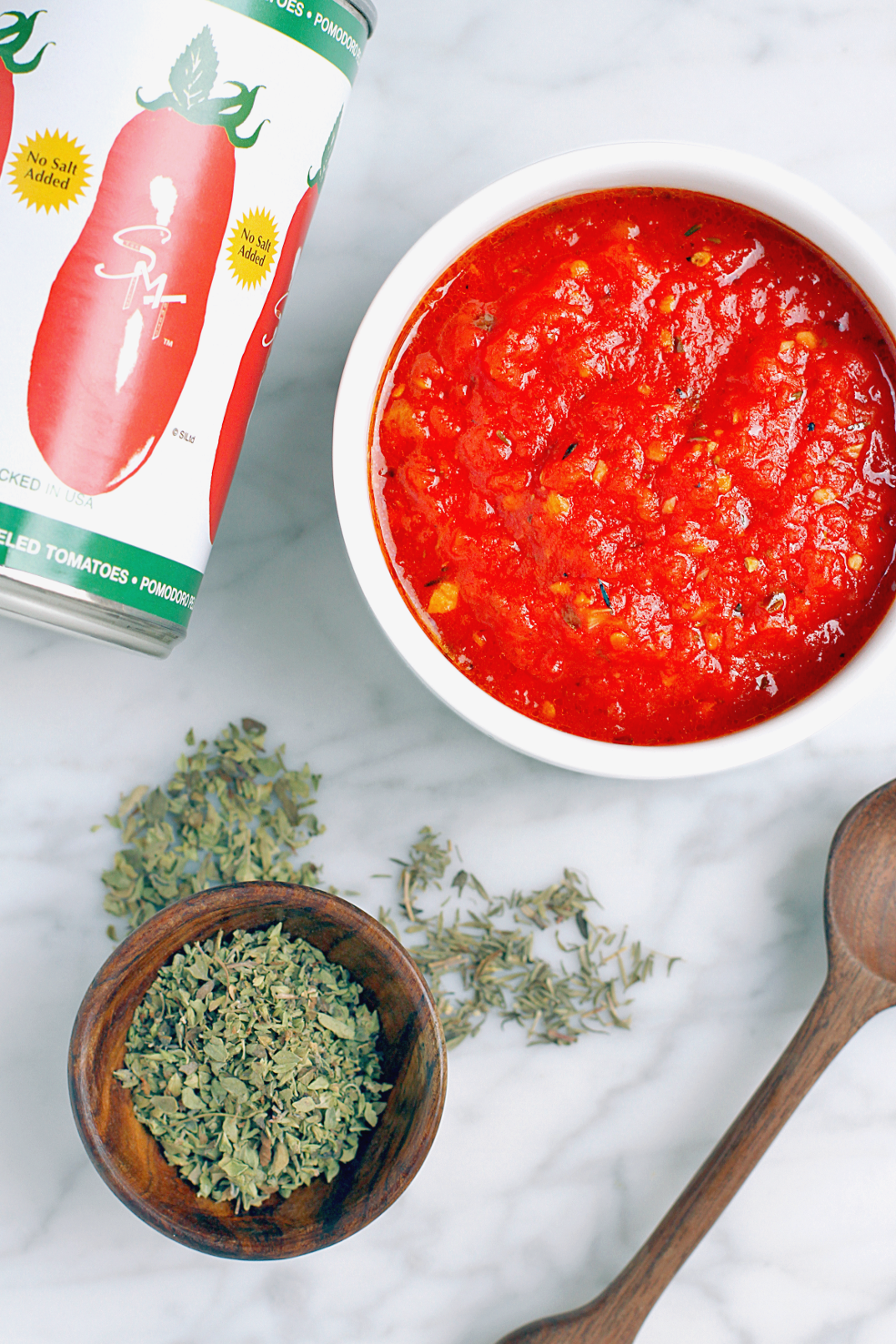 Recipe adapted from Whole Food Bellies.

My Favorite Homemade Pizza Sauce
Makes about 3½ cups
Ingredients
3 tablespoons olive oil, divided
4 garlic cloves, minced
1 28 oz. can whole peeled tomatoes
½ teaspoon dried thyme
½ teaspoon dried oregano
½ teaspoon sea salt, plus more, to taste
freshly ground black pepper, to taste
Instructions
In a medium sauce pan, heat 1 tablespoon olive oil over medium heat. Add garlic and cook until fragrant, about 1 minute.
Add tomatoes with juice, crushing with your hands as you add them, thyme, oregano and salt. Bring to a boil. Reduce heat to medium-low and simmer for 15 minutes.
Transfer mixture to a food processor and pulse until sauce reaches desired consistency. Pour mixture back into the sauce pan and cook over low heat, stirring occasionally, until slightly thickened, about 15 minutes.
Remove from heat and stir in remaining 2 tablespoons olive oil. Season with additional salt and pepper to taste.
If you liked this recipe, you might also enjoy: