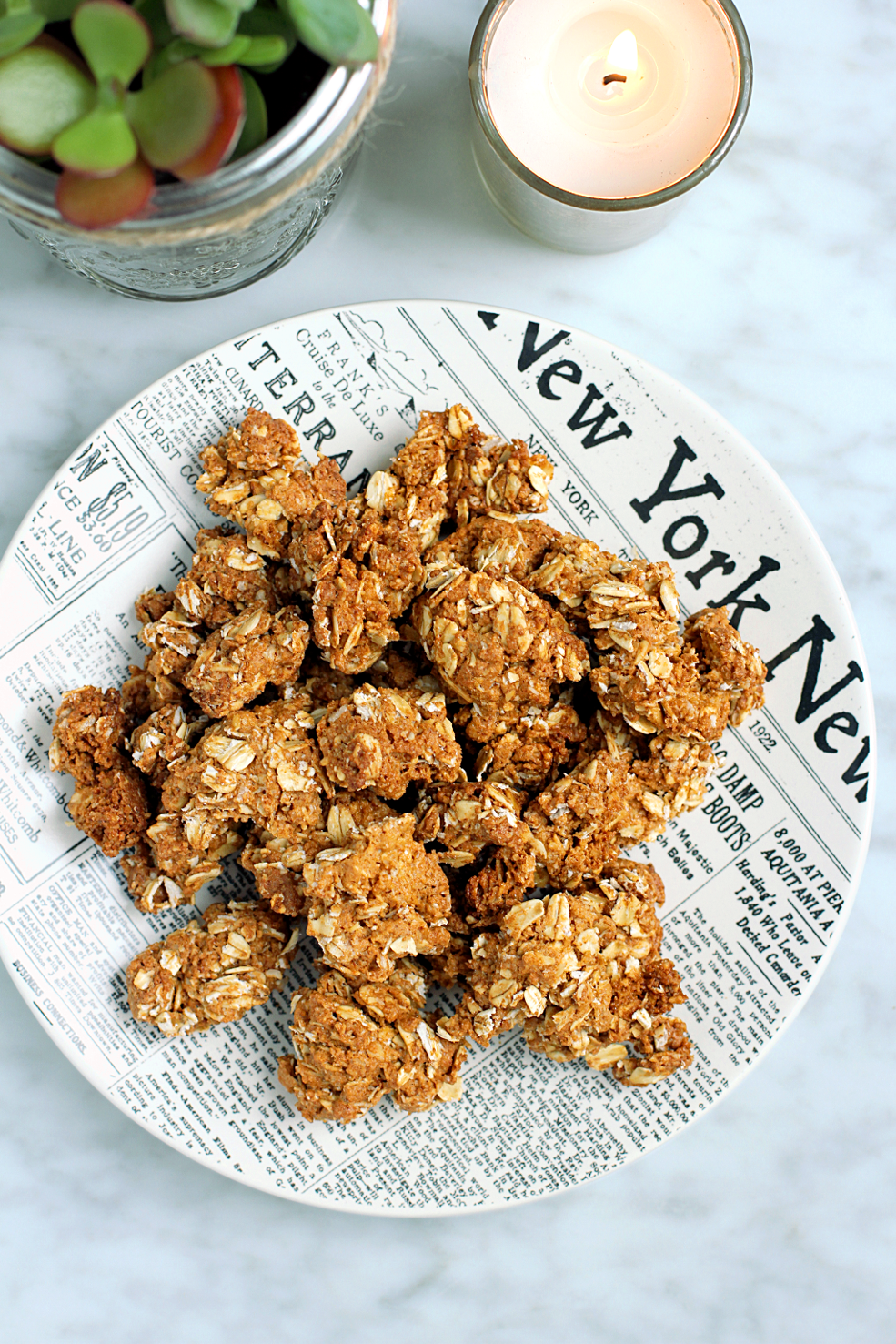 For some odd reason, I've been craving peanut butter lately. So, to satisfy my appetite, I did what any smart sweet tooth should do: I whipped up a batch of gluten-free peanut butter cookie granola … and dug in immediately.
It's the perfect impromptu snack as the recipe requires a short list of ingredients (most of which you likely have on hand) and minimal prep and cooking time. Of course, gluten-free peanut butter cookie granola is delicious, too. Since making it, I've been popping clusters continuously.
But that's not all! I also baked some peanut butter crinkles for my parents; admittedly, I kept a few. They're crispy on the outside, chewy on the inside and oh so good.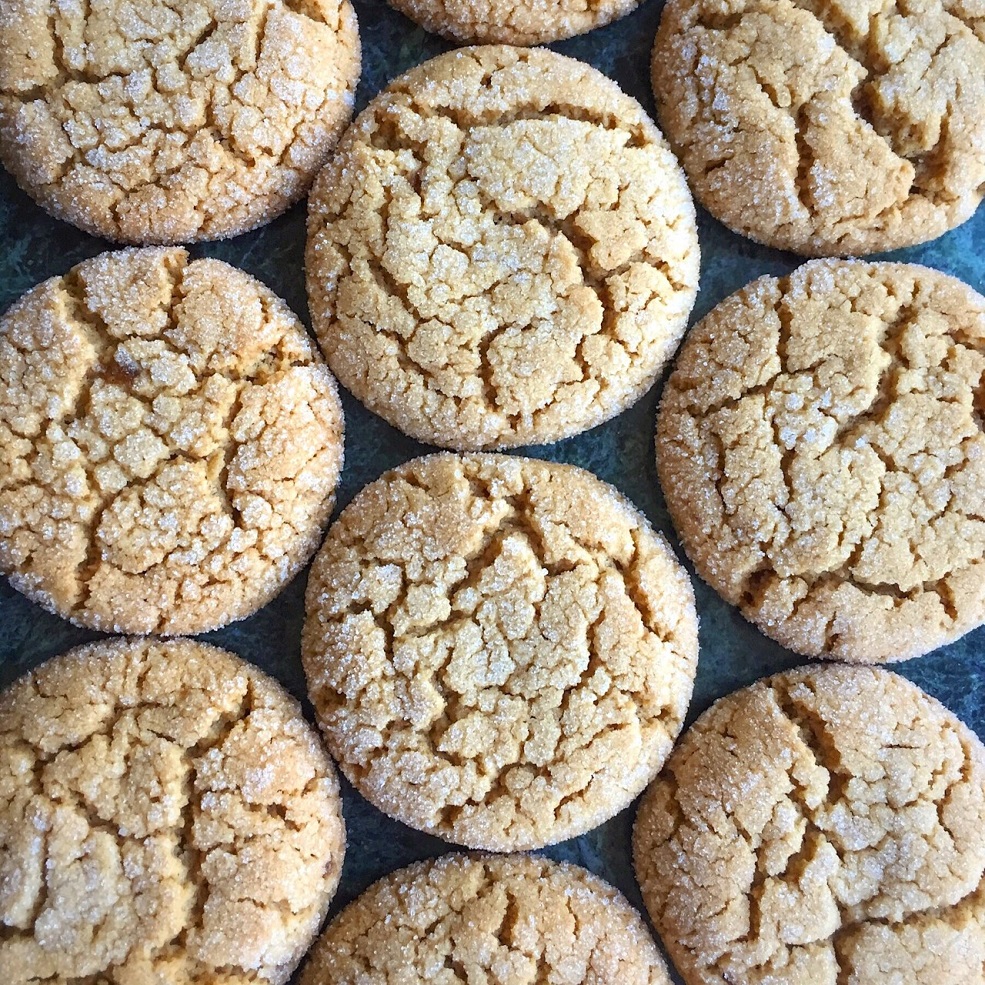 You can use any kind of nut butter when preparing gluten-free peanut butter cookie granola. I recently tried the fresh grind honey roasted peanut butter at Whole Foods Market and am now hooked. That said, I have plans to recreate this recipe using the chocolate peanut butter on tap at the aforementioned store very soon.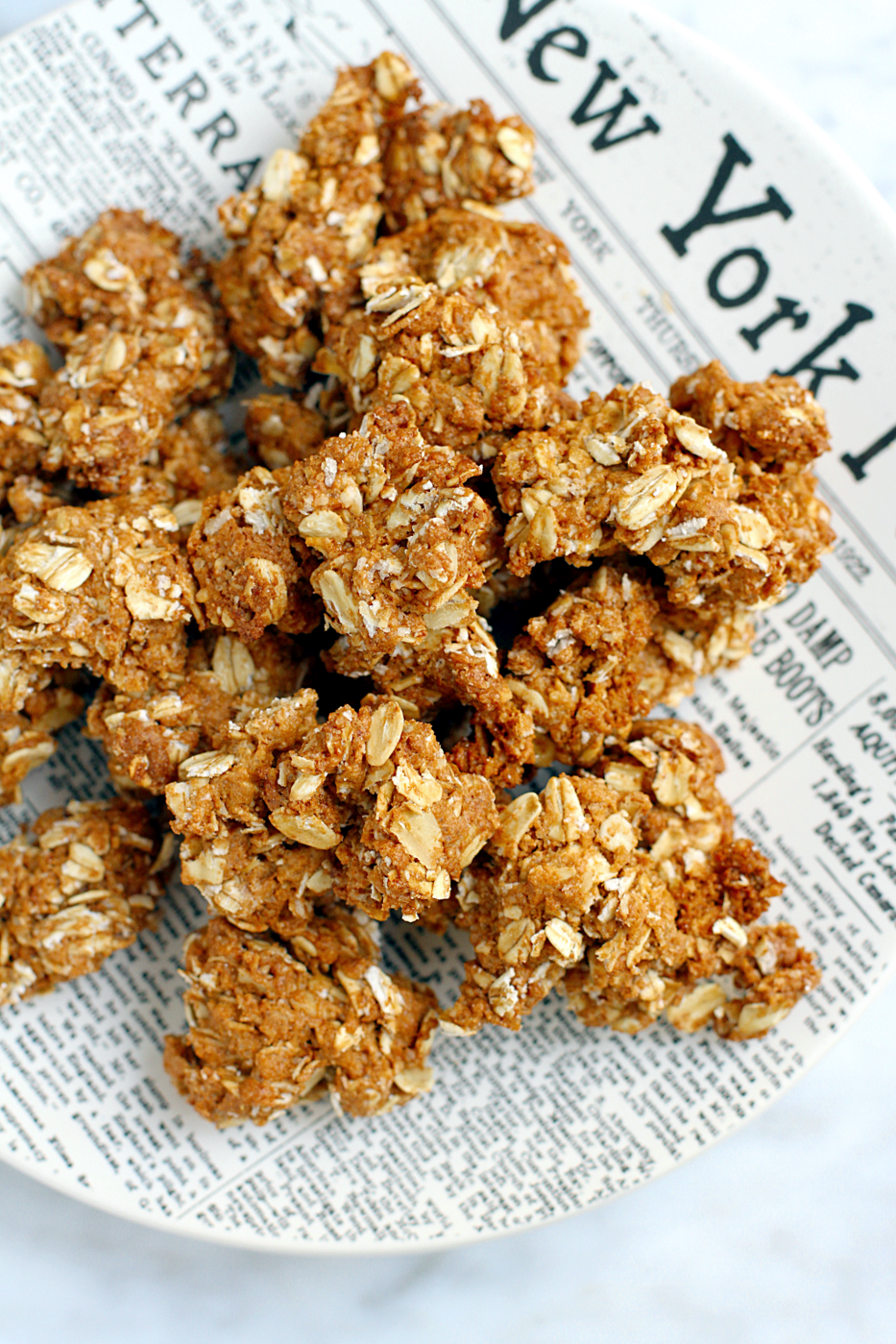 Gluten-Free Peanut Butter Cookie Granola
Makes about 3 cups
Ingredients
½ cup all-natural creamy or crunchy peanut butter (see notes)
¼ cup light or dark brown sugar
¼ cup granulated sugar
1 egg
½ teaspoon baking soda
2 cups rolled oats
Instructions
Preheat oven to 350 degrees. Line a baking sheet with parchment paper or a silicone baking mat.
In the bowl of a stand mixer fitted with a paddle attachment, or in a bowl with a hand-held mixer, beat the peanut butter and sugars on high speed until smooth and creamy, about 3 minutes. Add the egg and baking soda and beat until well combined.
Add the oats and stir with a wooden spoon. When the ingredients start to come together, use your hands to continue mixing until all the oats are covered with dough.
Squeeze off chunks of dough and loosely break them apart over the baking sheet, creating large clumps.
Bake the granola for 15 minutes, remove from the oven and stir gently. Bake for an additional 10-12 minutes until clumps are dry.
Remove the baking sheet from the oven and let the granola cool completely. It will harden as it cools.
Store granola in an airtight container at room temperature for up to a week, if it lasts that long.
Notes
I used fresh grind honey roasted peanut butter from Whole Foods Market.
If you liked this recipe, you might also enjoy: