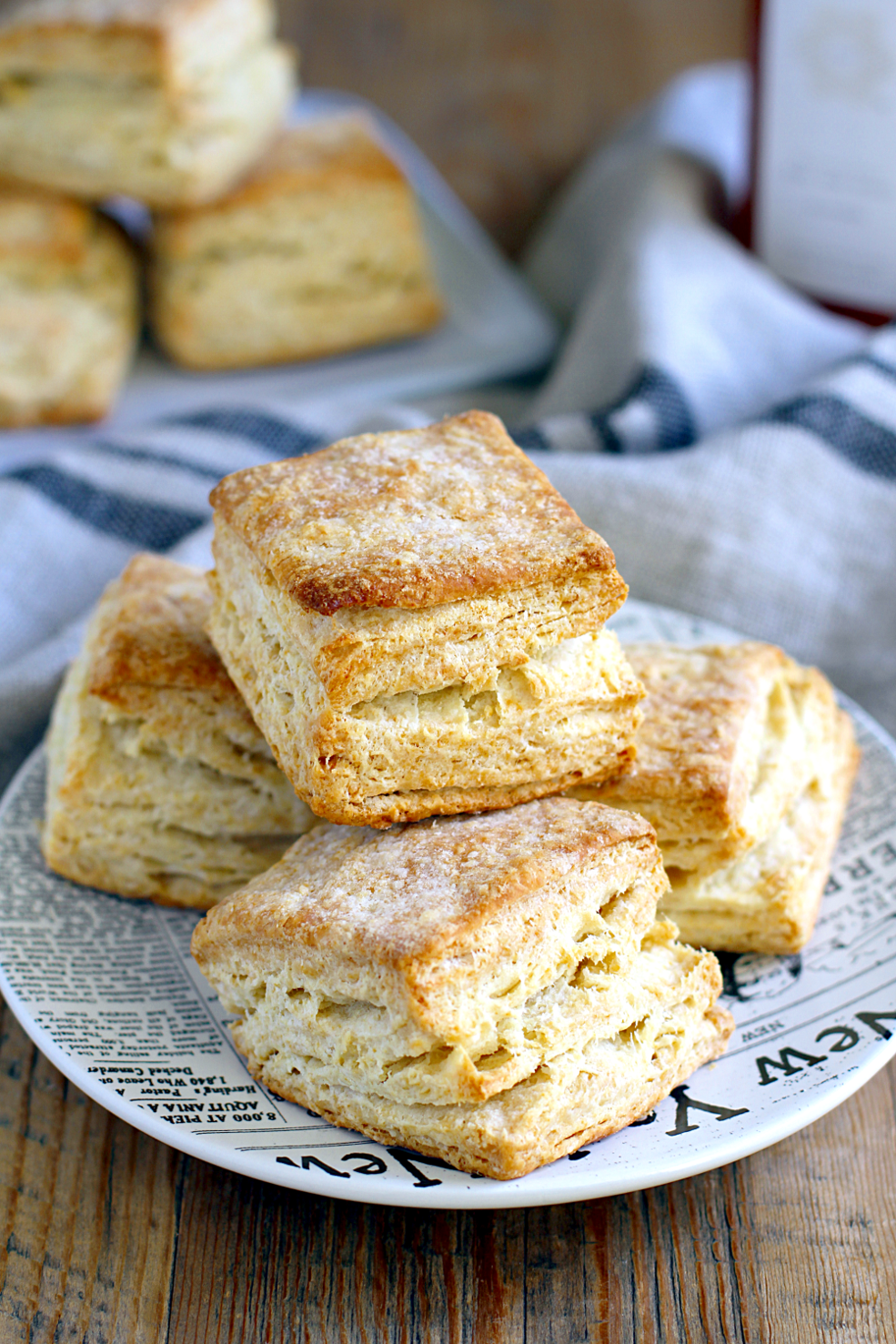 Sometimes when I'm flipping through magazines or scanning my email and social media feeds, I'll see a recipe I want to recreate ASAP. Such was the case with these flaky buttermilk biscuits. As soon as I spotted this photo on Instagram, I was compelled to get in the kitchen and bake. So I did – and was delighted by the finished product.
Flaky buttermilk biscuits are light and lofty yet rich and decadent, and pair well with jam, honey or a frittata with beet greens. While they're best enjoyed warm from the oven, leftovers reheat easily in a toaster (split them in half if they're too thick).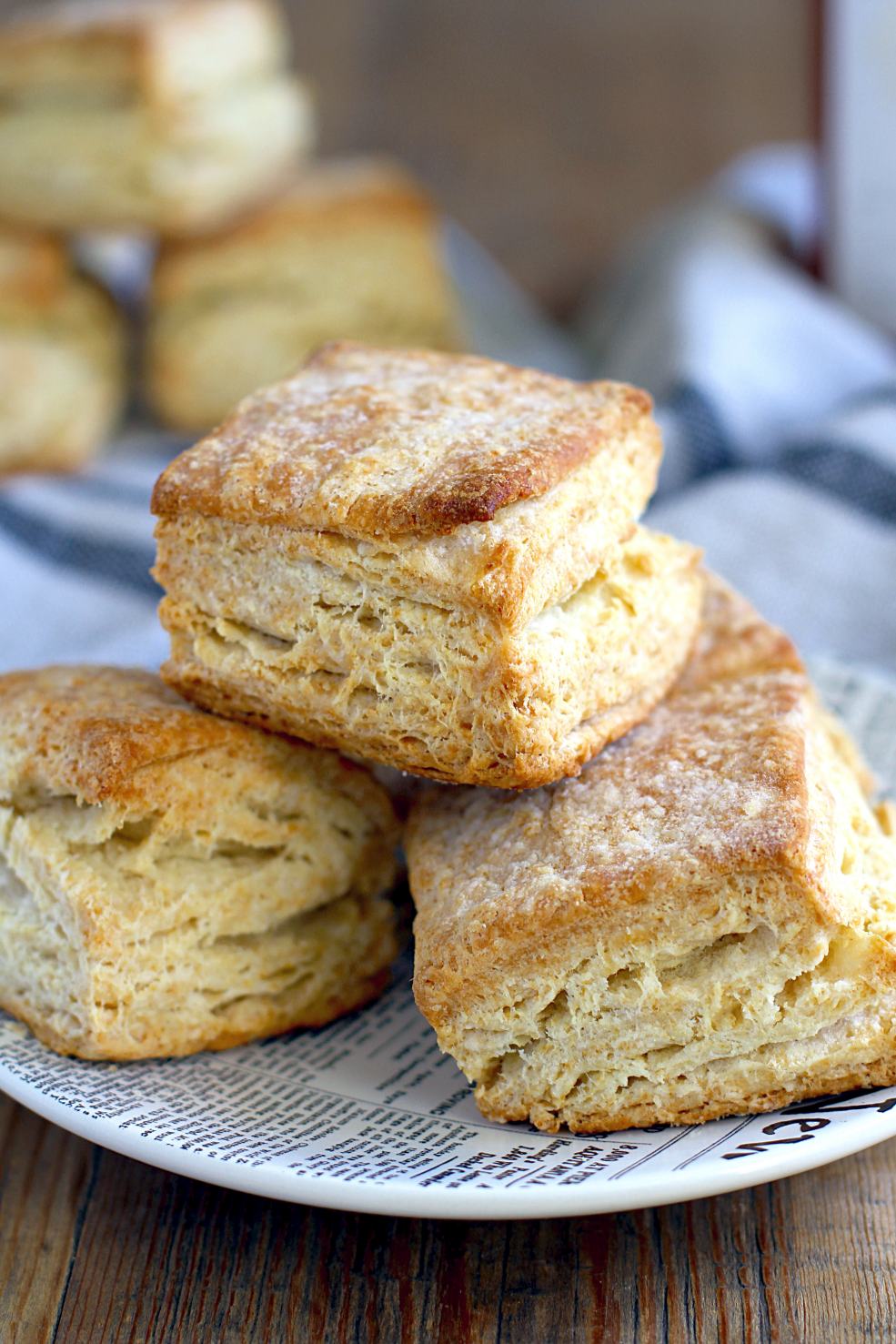 Recipe adapted from Martha Stewart.

Flaky Buttermilk Biscuits
Makes 9 biscuits
Ingredients
3 cups all-purpose flour
1 tablespoon sugar
2¼ teaspoons baking powder
¾ teaspoon baking soda
1 teaspoon sea salt
10 tablespoons unsalted butter, cold, cut into small pieces
1 cup buttermilk (see notes)
melted butter (for finish, optional)
Instructions
Preheat oven to 425 degrees and line a baking sheet with parchment paper.
In a large bowl, combine the flour, sugar, baking powder, baking soda and salt. Add the butter and rub it into the flour mixture with your fingertips until it resembles coarse meal.
Add the buttermilk and stir until just combined.
Turn out dough onto a lightly floured work surface and roll out to a 1"-thick square. Cut the dough into 4 smaller squares. Stack the squares on top of one another and roll out to a 1"-thick square.
Using a sharp knife or bench scraper, trim the border to create clean edges. Cut the dough into 9 smaller squares and transfer to the prepared baking sheet. Freeze biscuits for 10 minutes.
Remove biscuits from the freezer and brush tops with melted butter, if using.
Reduce oven temperature to 400 degrees and bake biscuits for 20-25 minutes or until golden brown. Serve warm or at room temperature.
Notes
I rarely buy buttermilk because it's so easy to make with ingredients you likely have on hand. Just pour 1 tablespoon lemon juice or white vinegar in a measuring cup and add enough milk to hit the 1-cup line. Let the mixture sit at room temperature for 5-10 minutes until curdled.
If you liked this recipe, you might also enjoy: