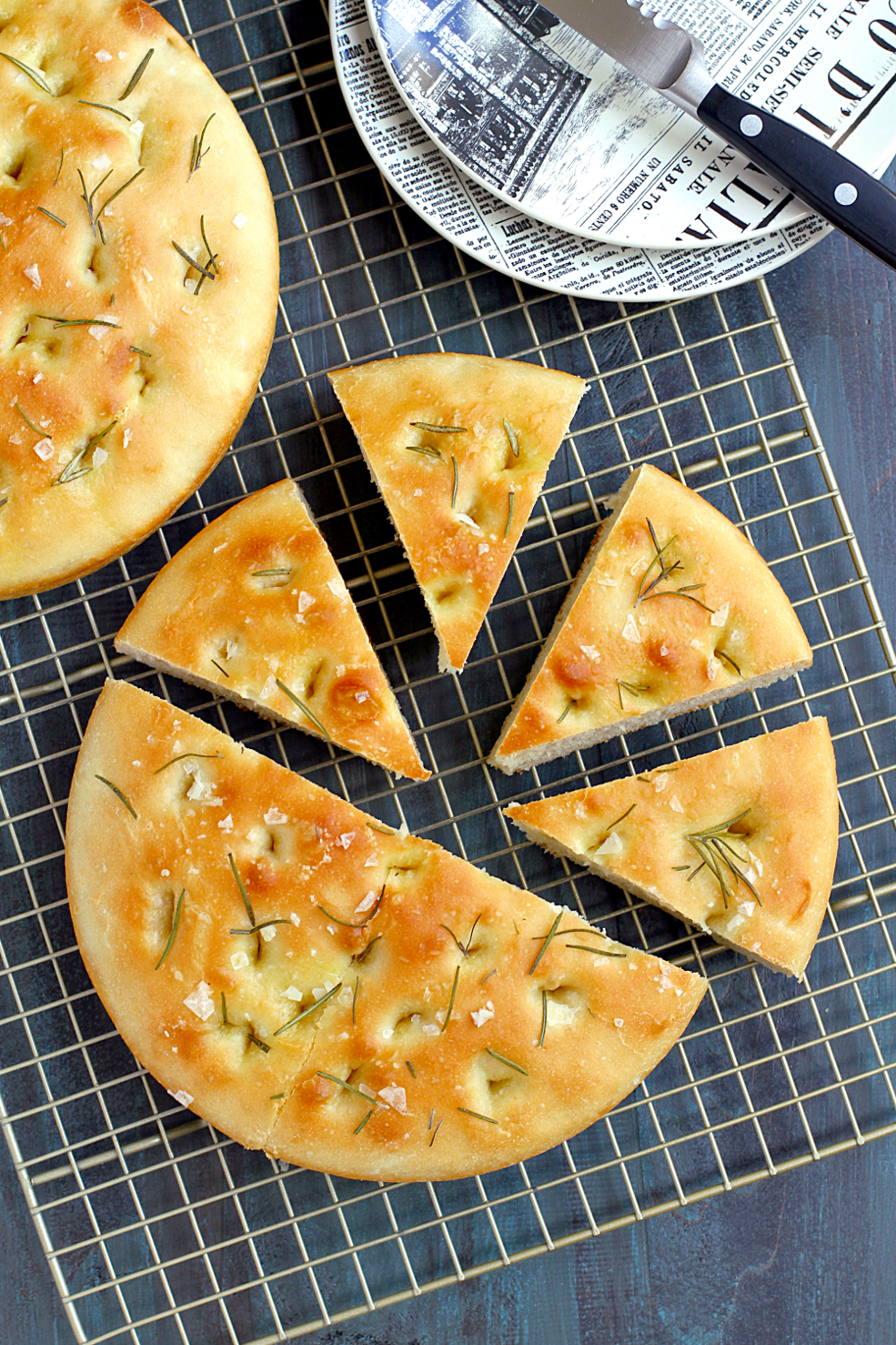 Whenever I pass a bakery or bread stall at the farmers' market, I'm compelled to stop, browse and buy. As a carb addict, I can't hold myself back. But if I'm in the mood to bake and have time to mess around in the kitchen, I'll resist temptation. That's because nothing beats the taste and satisfaction of something you make from scratch.
While many yeast bread recipes require hours of hands-on and rising time, these rosemary focaccia rounds come together fairly easily and quickly. After you prepare the dough, let it sit for about 60 minutes. Then, simply shape the loaves and, once puffy, pop them in a preheated oven.
What you end up with are two soft, springy rounds of rosemary focaccia – one to enjoy immediately and another to savor later.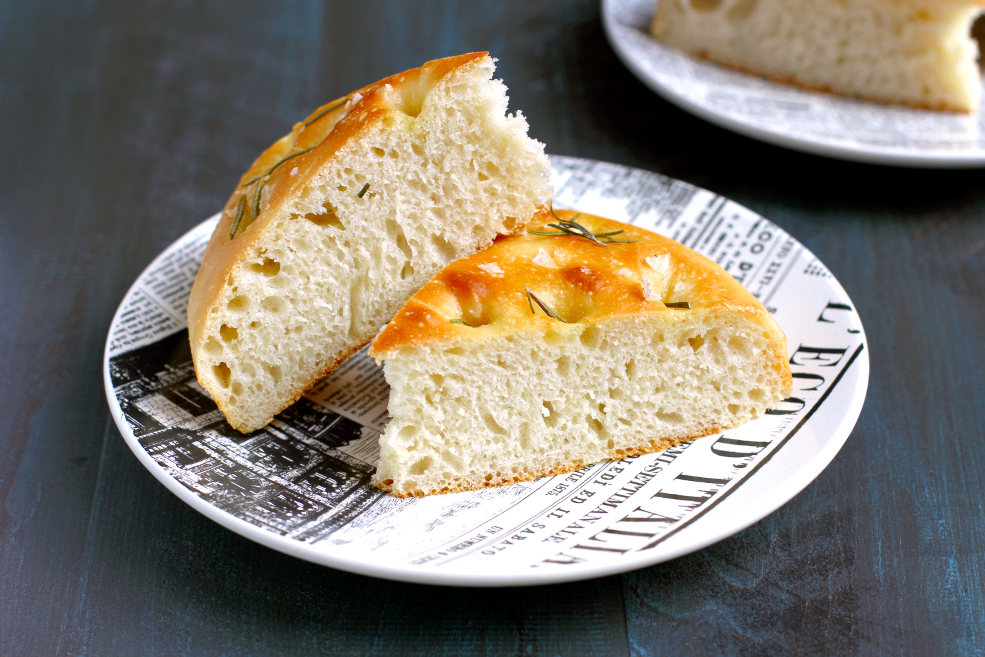 Recipe adapted from Gimme Some Oven.

Rosemary Focaccia Rounds
Makes 2 8" round loaves
Ingredients
1⅓ cups lukewarm water
2 teaspoons honey
2¼ teaspoons active dry yeast
6 tablespoons olive oil, divided
3½ cups all-purpose flour
2 teaspoons sea salt
2 sprigs fresh rosemary, leaves removed
flake salt
Instructions
In a large bowl, combine the water, honey and yeast. Whisk together until thoroughly combined and let sit until foamy, about 10 minutes.
Add 4 tablespoons olive oil and stir to combine.
Add flour and sea salt and stir everything until it comes together to form a shaggy ball. Then knead the dough by hand (or with a dough hook attachment) until it's smooth and elastic - this will take about 10 minutes (or less if using a stand mixer). Shape dough into a ball and place in a lightly oiled bowl, cover with plastic wrap and let it rise until doubled in size, about 1 hour.
Oil two 8" round cake pans. After dough has doubled in size, divide in half and place in the prepared pans. Using your fingers, stretch the dough so it evenly covers the bottoms of the pans. Cover loaves with a clean kitchen towel and let rise for 30 minutes.
About 15 minutes before dough has finished rising, preheat oven to 400 degrees.
After dough has finished rising, with your fingertips, poke dimples at 2" intervals over the entire surface. Drizzle with remaining 2 tablespoons olive oil. Sprinkle with rosemary leaves and flake salt.
Bake until golden brown, about 20 minutes.
If you liked this recipe, you might also enjoy: