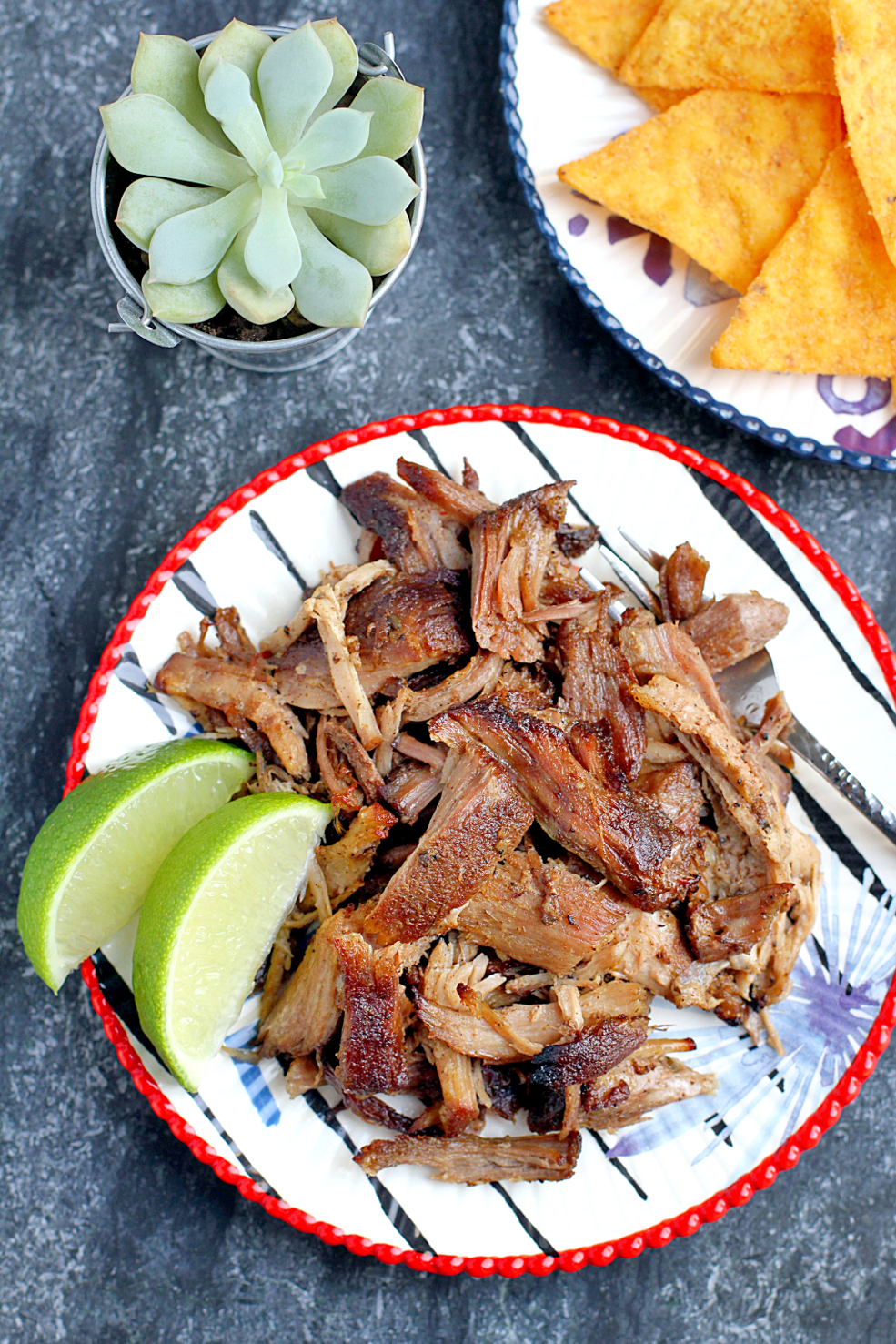 A friend put in a request for carnitas "with all the fat" (versus the lighter version I prepared in August). And since he just treated me to a tasty meal at Rasoi Restaurant & Lounge, I couldn't say no.
So I spent the morning cooking up this crispy slow-roasted carnitas recipe, which calls for a short list of ingredients and minimal hands-on time. After seasoning and browning the pork in a large pot, you add some onions, garlic and chicken broth and pop everything in the oven. Four hours later, you're left with perfectly tender and juicy meat that you can enjoy straightaway or char under the broiler.
If you're not watching your waistline, make a batch of crispy slow-roasted carnitas to use as a filling for tacos or as a topping for nachos. It may not be the healthiest dish, but it's undeniably delicious.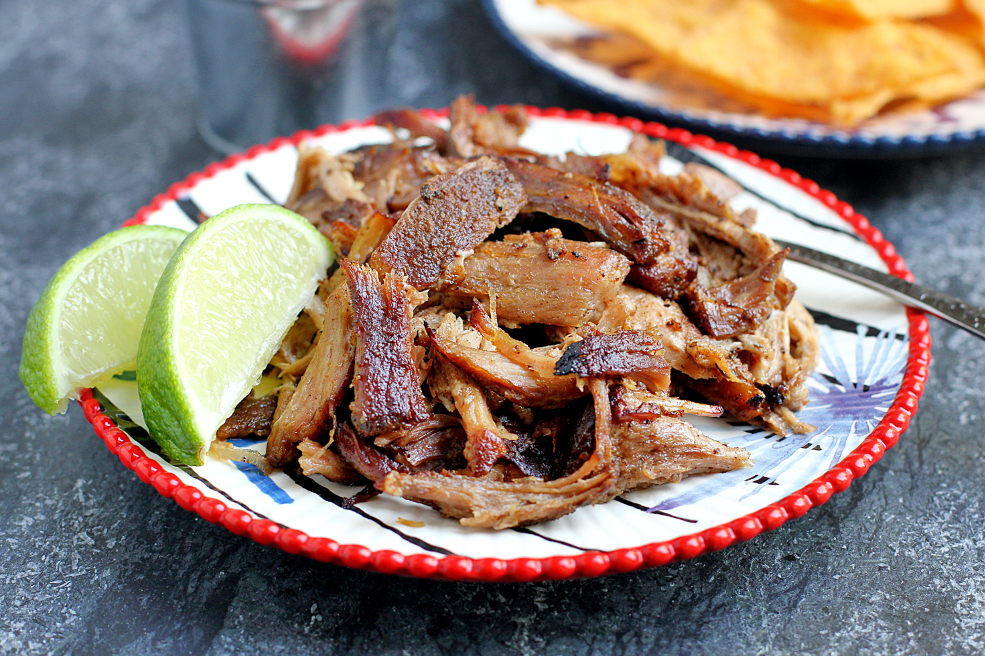 Recipe adapted from The Garlic Diaries.

Crispy Slow-Roasted Carnitas
Makes 6-8 servings
Ingredients
4 pounds boneless pork shoulder, cut into 6 pieces
3 tablespoons chili powder
3 tablespoons ground cumin
3 tablespoons sea salt
1½ tablespoons dried oregano
2¼ teaspoons freshly ground black pepper
1 tablespoon olive oil
2 small onions, quartered
8 garlic cloves, smashed
6 cups chicken broth
Instructions
Preheat oven to 325 degrees.
In a small bowl, combine the chili powder, cumin, salt, oregano and pepper. Season pork with spice mixture and toss to coat.
Warm olive oil in a large pot over medium-high heat. Arrange pork in the pot in a single layer and cook, turning occasionally, until browned all over.
Nestle onion and garlic between pork and add chicken broth. Cover and bake for 4 hours or until meat is fork tender. Remove from the oven and discard onion and garlic.
Transfer pork to a large bowl and shred with your fingers or two forks. Add pork back to pot with cooking liquid and toss to combine.
When ready to serve, use a slotted spoon to transfer pork to a baking sheet and arrange in a single layer. Broil for 10 minutes, stirring halfway through.
If you liked this recipe, you might also enjoy: