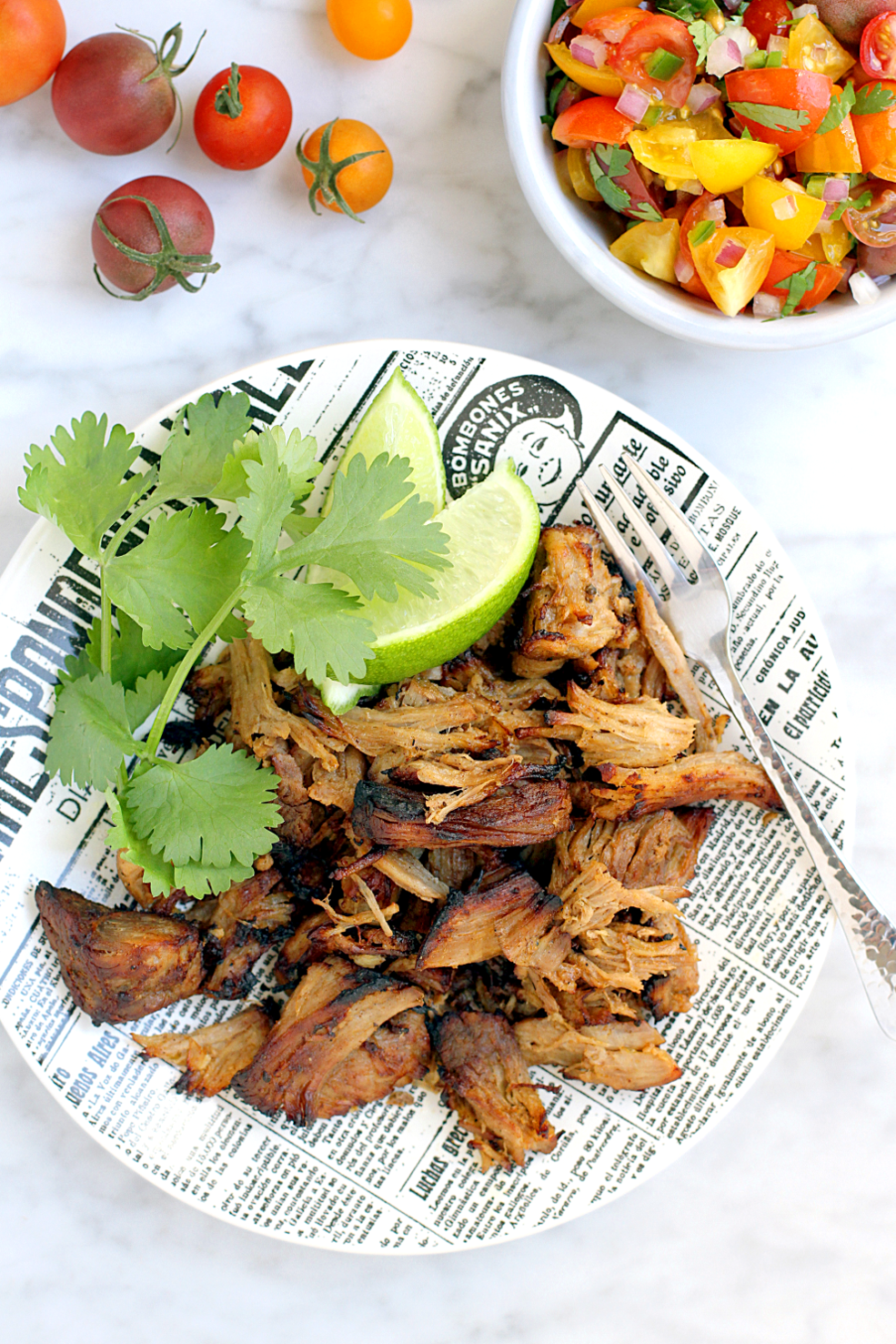 It's no secret that I don't cook much meat. I'm rarely in the mood for it and the thought of preparing any kind of cut bores me. So why did I whip up a big batch of lighter carnitas on Saturday?
Because a friend put in a request – and supplied me with four pounds of pork shoulder from Prather Ranch Meat Company. How could I refuse?
Unlike most carnitas recipes, this version eliminates most of the rendered fat, resulting in a dryer but still delicious final product. Serve lighter carnitas with cherry tomato pico de gallo or your favorite saucy condiment, and you won't miss the extra moisture from the grease.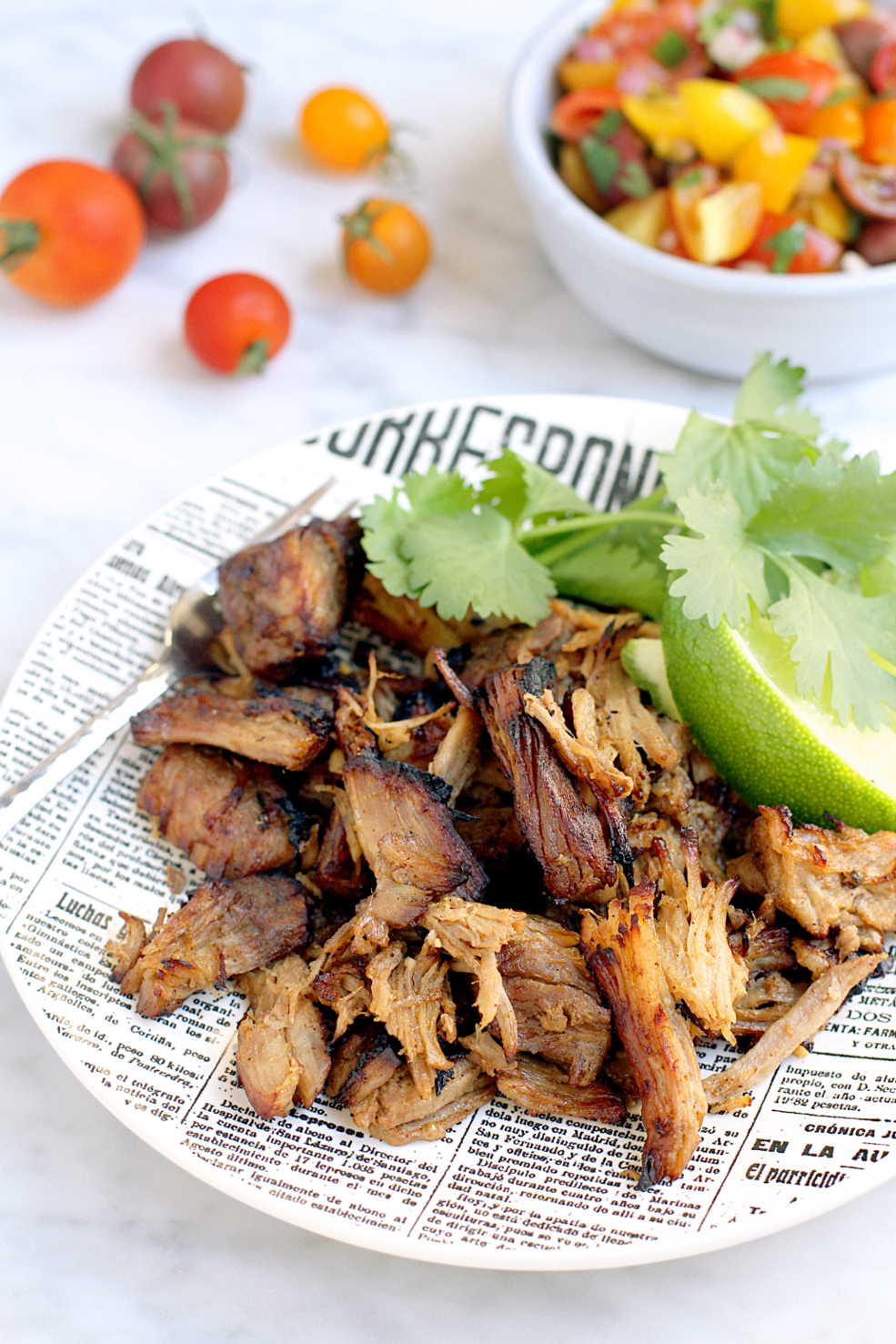 Recipe adapted from Closet Cooking.

Lighter Carnitas with Cherry Tomato Pico de Gallo
Makes 6-8 servings
Ingredients
4 pounds boneless pork shoulder, cut into 2" pieces
1 teaspoon sea salt
1 tablespoon olive oil
2 cups water
¾ cup freshly squeezed orange juice
¼ cup freshly squeezed lime juice
4 garlic cloves, minced
1 tablespoon chili powder
1 teaspoon ground cumin
1 teaspoon dried oregano
½ teaspoon freshly ground black pepper
cherry tomato pico de gallo (for serving, optional - see notes)
Instructions
Preheat oven to 300 degrees.
Season pork with salt and toss to coat.
Warm olive oil in a large pot over medium-high heat. Working in batches, arrange pork in the pot in a single layer and cook, turning occasionally, until browned all over. Remove from pot and set aside.
Add 1 cup water to pot and scrape any brown bits from the bottom with a wooden spoon.
Return pork and any accumulated juices to pot. Add remaining ingredients (remaining 1 cup water through pepper) and bring to a boil. Cover and bake for 2 hours or until meat is fork tender.
Transfer pork to a large bowl. Transfer liquid to a medium sauce pan and skim off any fat that has risen to the top. Bring to a boil. Then reduce heat to low and simmer until the liquid has reduced to 1 cup.
Meanwhile, shred pork with your fingers or two forks. Pour reduced liquid over pork and toss to combine.
When ready to serve, spread shredded pork in a single layer on a baking sheet and broil for 10 minutes, stirring halfway through. Serve with cherry tomato pico de gallo and corn tortillas, if desired.
Notes
To make cherry tomato pico de gallo, follow
this recipe
and use cherry tomatoes in lieu of regular tomatoes.
If you liked this recipe, you might also enjoy: