Summer is my favorite season. I love the longer days, warmer weather, and plethora of fresh fruit and vegetables. When so much produce is at its peak, meal prep is a breeze.
Case in point: Here's a simple spread I put together last Friday evening. All I had to do was grill a peach and cut up and season a handful of cherry tomatoes. But the no-cook dinner was a winner.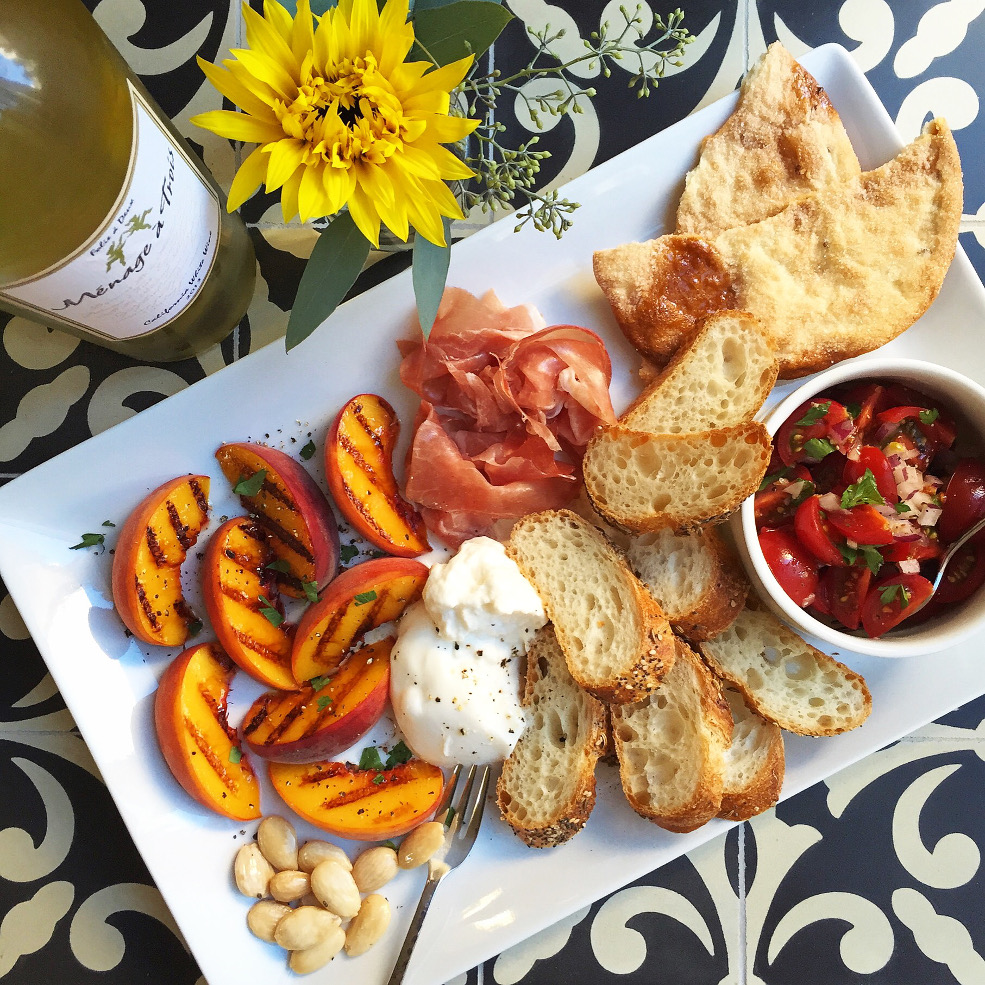 More recently, I whipped up this sweet corn hummus as an accompaniment to salad. It's easy to make and delicious, especially when paired with Green Chili Chutney Naan Chips.
To make the ultra creamy dip, purée chickpeas, raw corn kernels and a few seasonings in a food processor. That's it! For an unexpected touch, serve the sweet corn hummus with quick pickled onions for a pop of flavor and crunch.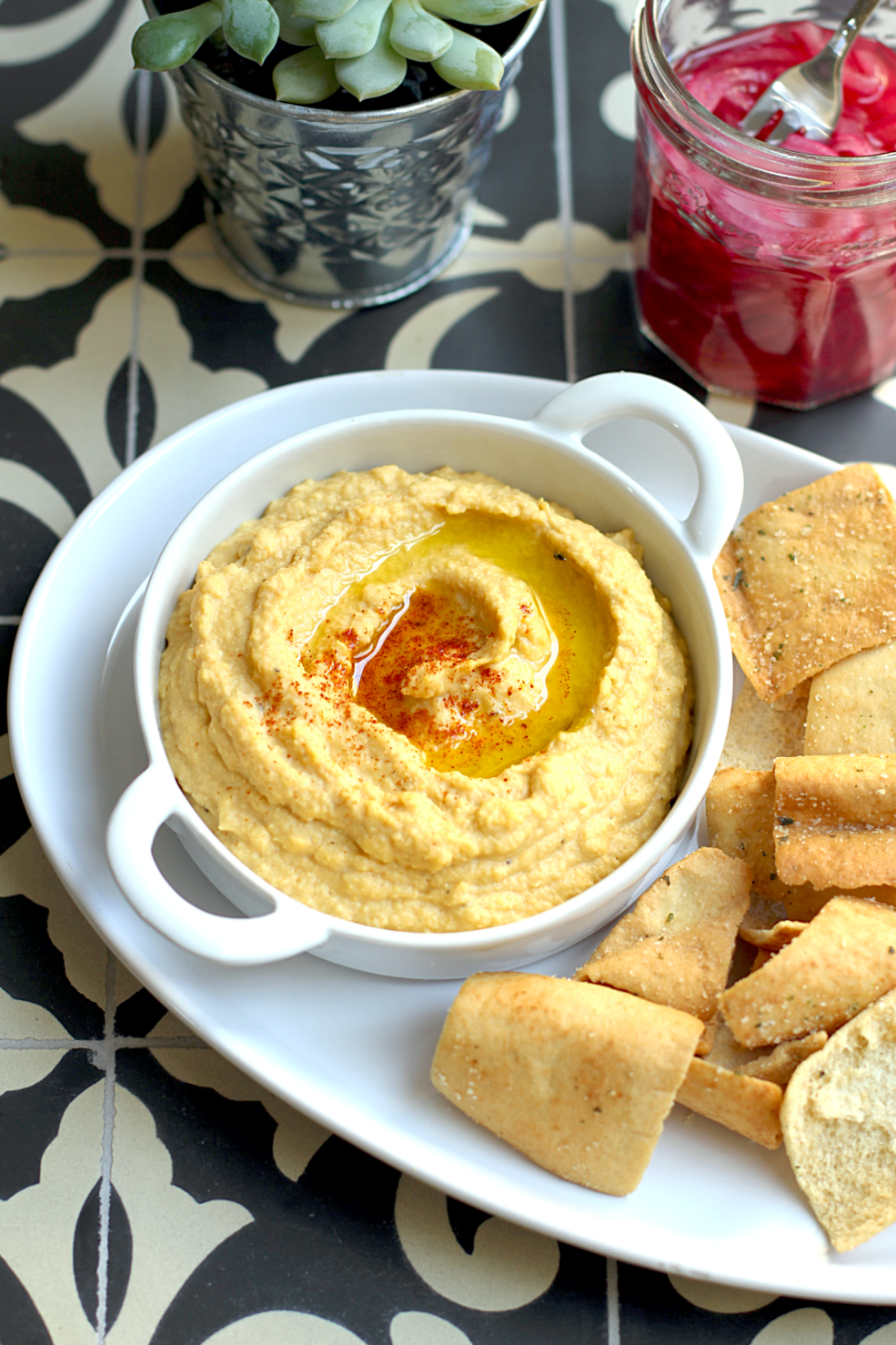 Recipe adapted from Love & Lemons.

Sweet Corn Hummus
Ingredients
½ tablespoon tahini
1 tablespoon freshly squeezed lemon juice
1 tablespoon olive oil
1 garlic clove
½ teaspoon smoked paprika
1 15 oz. can chickpeas, rinsed and drained (see notes)
1 ear yellow corn, kernels removed from cob
sea salt and freshly ground black pepper
olive oil (for topping, optional)
Instructions
Combine the tahini and lemon juice in a food processor. Process until smooth.
Add olive oil, garlic and smoked paprika and process until smooth.
Add chickpeas and corn kernels and process until smooth. Season with salt and pepper to taste.
Scoop hummus into a bowl. Drizzle with olive oil, if using. Serve with naan chips, pita chips or fresh vegetables.
Notes
For a smoother hummus, remove the chickpeas skins. It doesn't take long and is worth the effort, in my opinion.
If you liked this recipe, you might also enjoy: