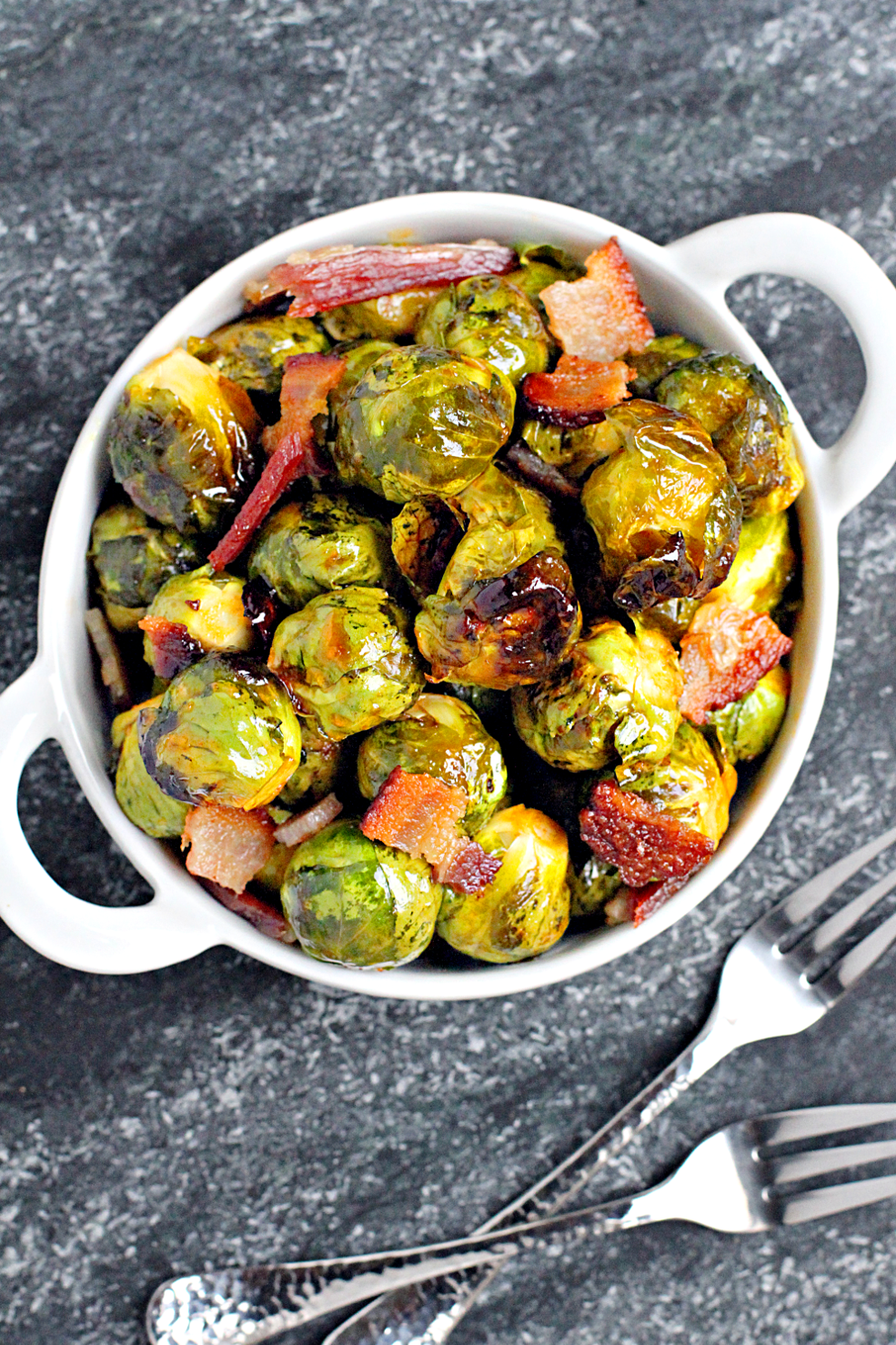 Can you tell I'm on a Brussels sprouts kick? Whether roasted and added to a salad or sautéed and seasoned with vinegar and salt, I can't get enough of the bite-size buds.
Lucky for me, they're in season. In fact, I picked up a bag of babies at the Ferry Plaza Farmers Market on Saturday and turned them into these roasted Brussels sprouts with bacon and honey-Sriracha glaze. My only regret is not doubling the quantity. The sweet, savory and slightly sticky morsels are irresistibly delicious.
Since the dish is super easy to assemble, however, I can whip up a second batch as soon as I procure more ingredients. If you can't get your hands on baby Brussels sprouts, don't despair; simply halve larger ones and proceed with the recipe.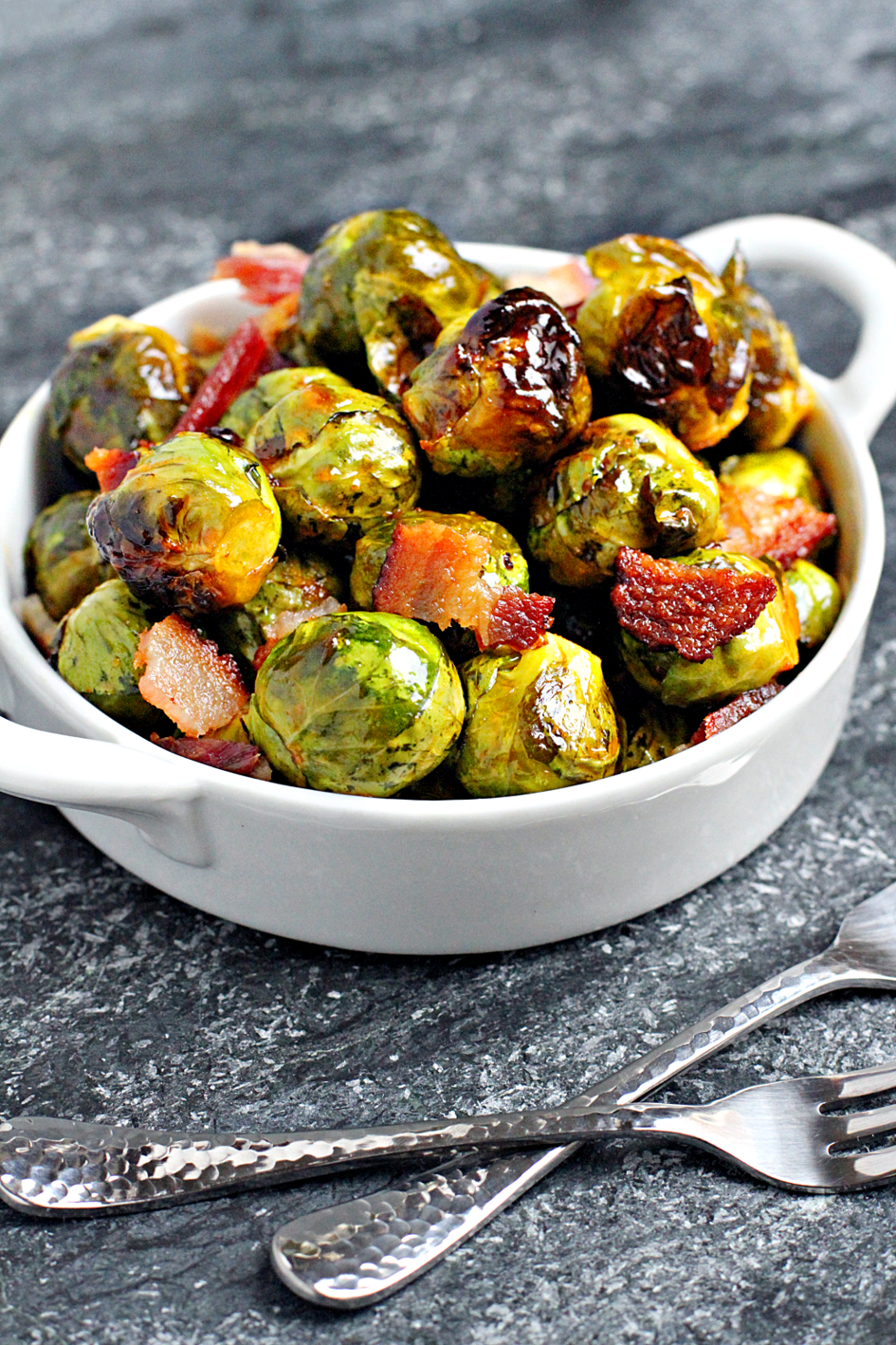 Roasted Brussels Sprouts with Bacon and Honey-Sriracha Glaze
Makes 2 servings
Ingredients
2 strips apple smoked bacon
2 tablespoons honey
1 tablespoon Sriracha sauce
8 ounces baby Brussels sprouts
Instructions
Preheat oven to 400 degrees. Line a baking sheet with foil and lay bacon in a single layer on the baking sheet. Bake for 12 minutes, remove from the oven and pour bacon grease into a medium bowl. Bake for an additional 3-8 minutes until crisp. Remove the bacon from the oven and transfer strips to a paper-lined platter to drain and finish crisping. Discard foil.
Remove all but 2 tablespoons of bacon grease from bowl. Add honey and Sriracha sauce and stir to combine. Add Brussels sprouts and toss to combine.
Line the same baking sheet used to cook the bacon with a new piece of foil. Spread Brussels sprouts in a single layer on the baking sheet and pour glaze over the Brussels sprouts.
Bake for 10 minutes, remove from the oven and stir gently. Bake for another 10 minutes or until Brussels sprouts are caramelized and fork tender. Remove from the oven and crumble bacon over Brussels sprouts.
If you liked this recipe, you might also enjoy: