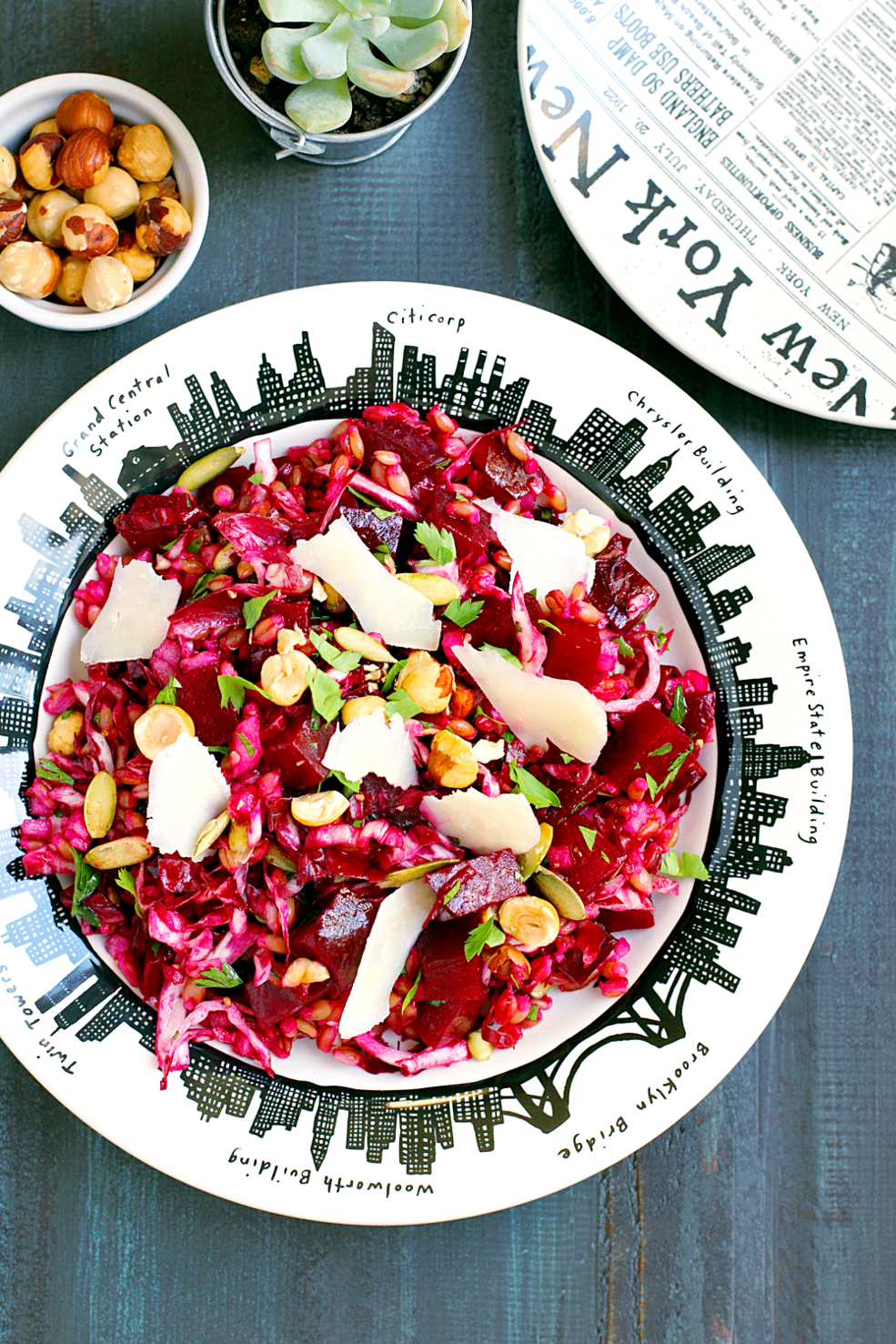 When life gives you beets, you could boil or juice them. But a better idea is to make roasted beet and barley salad! It's nutritious, delicious and easy on the eyes. I mean, just look at the color – it's surreal.
What's so special about this dish? Not only is roasted beet and barley salad stunning, but it's also full of flavor and texture thanks to the addition of bitter radicchio, raw red onion, and roasted hazelnuts and pumpkin seeds.
Double the recipe if you're feeding a crowd or want leftovers – it'll go fast, I guarantee it. And if you have the time, prepare the salad a day before you plan to serve it; the longer the mixture sits, the more vibrant it becomes.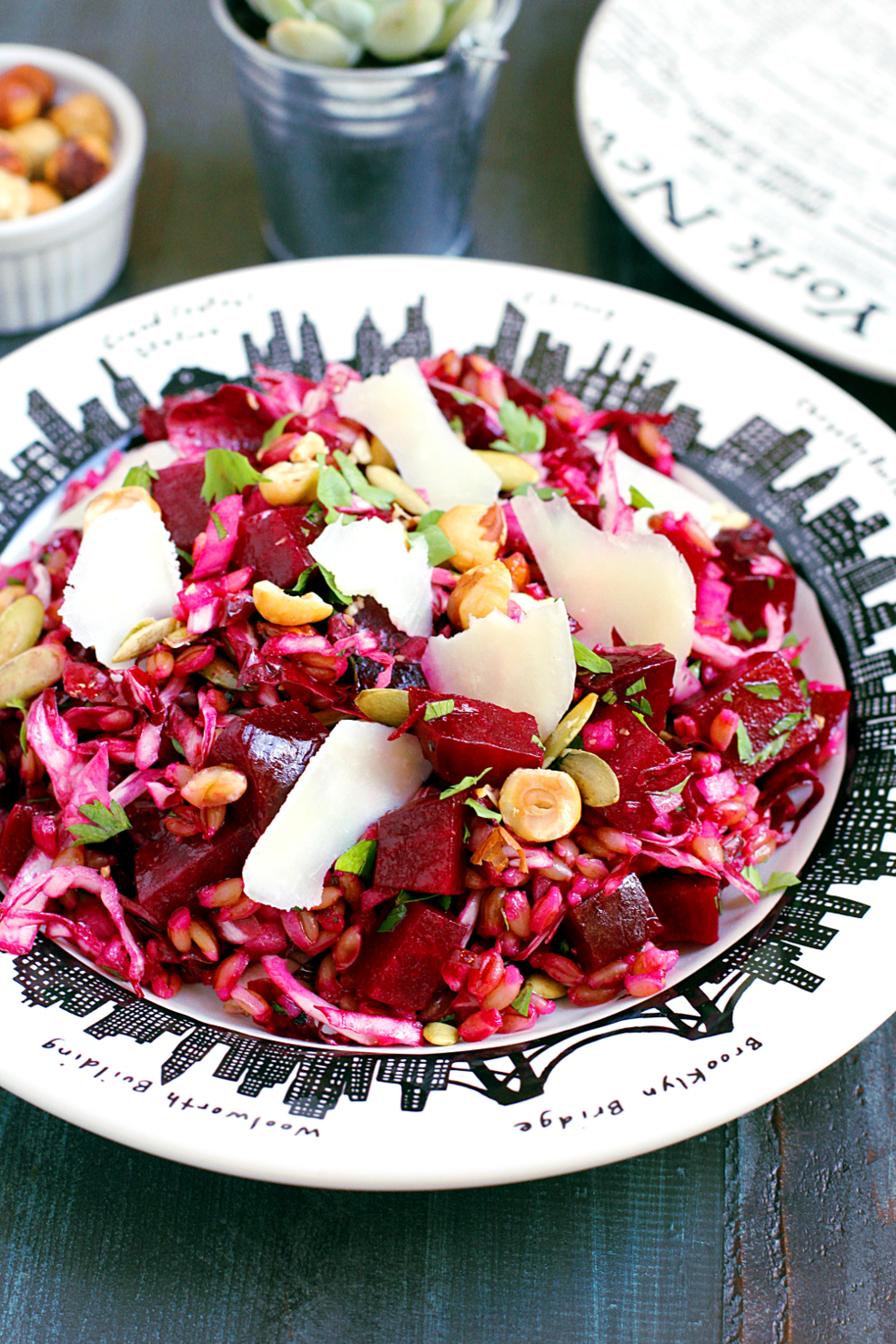 Recipe adapted from Kitchen Culinaire.

Roasted Beet and Barley Salad
Makes 4 servings
Ingredients
2 red beets, washed
1½ cups water
½ cup hulled barley
sea salt, to taste
2 tablespoons olive oil, divided
2 tablespoons red wine vinegar, divided
1 garlic clove, minced
freshly ground black pepper, to taste
1½ cups thinly sliced radicchio
½ small red onion, finely diced
3 tablespoons chopped fresh parsley
2 tablespoons roasted hazelnuts, roughly chopped
2 tablespoons roasted pumpkin seeds
shaved Pecorino Romano cheese, to taste
Instructions
Preheat oven to 400 degrees.
Wrap each beet loosely in foil and place on a baking sheet. Bake for 50-60 minutes until beets are fork tender. When cool enough to handle, rub off skins and cut into ½" pieces.
Meanwhile, in a small sauce pan, combine the water, barley and a pinch of salt. Bring to a boil and then reduce heat to medium. Cover partially and simmer until the barley is tender, about 40 minutes. Drain well and transfer to a large bowl. Add 1 tablespoon olive oil, 1 tablespoon red wine vinegar and garlic and toss to combine. Season with salt and pepper to taste. Let cool to room temperature.
Add radicchio, red onion, parsley, hazelnuts, pumpkin seeds, and remaining 1 tablespoon olive oil and 1 tablespoon red wine vinegar; toss gently to combine. Season with additional salt and pepper to taste. Top with Pecorino Romano cheese and serve at room temperature or slightly chilled.
If you liked this recipe, you might also enjoy: