My friend and her husband are coming over for dinner on Saturday. I can't believe it's been over three years since our last potluck. This time around, I'll be preparing a double batch of eggplant meatballs and salad tossed with homemade healthy green goddess dressing.
I've been obsessed with green goddess dressing ever since trying the Little Gem salad at Pizzeria Delfina. In fact, I decided to whip up a version of the dish two weekends ago. The finished product – a combination of Little Gems lettuce, sliced avocado and healthy green goddess dressing – was surprisingly delicious. And the best part, in my opinion? There's no mayo in the mix.
So I couldn't resist recreating the recipe and sharing it with you! Let's just hope my dinner guests like the dressing as much as I do.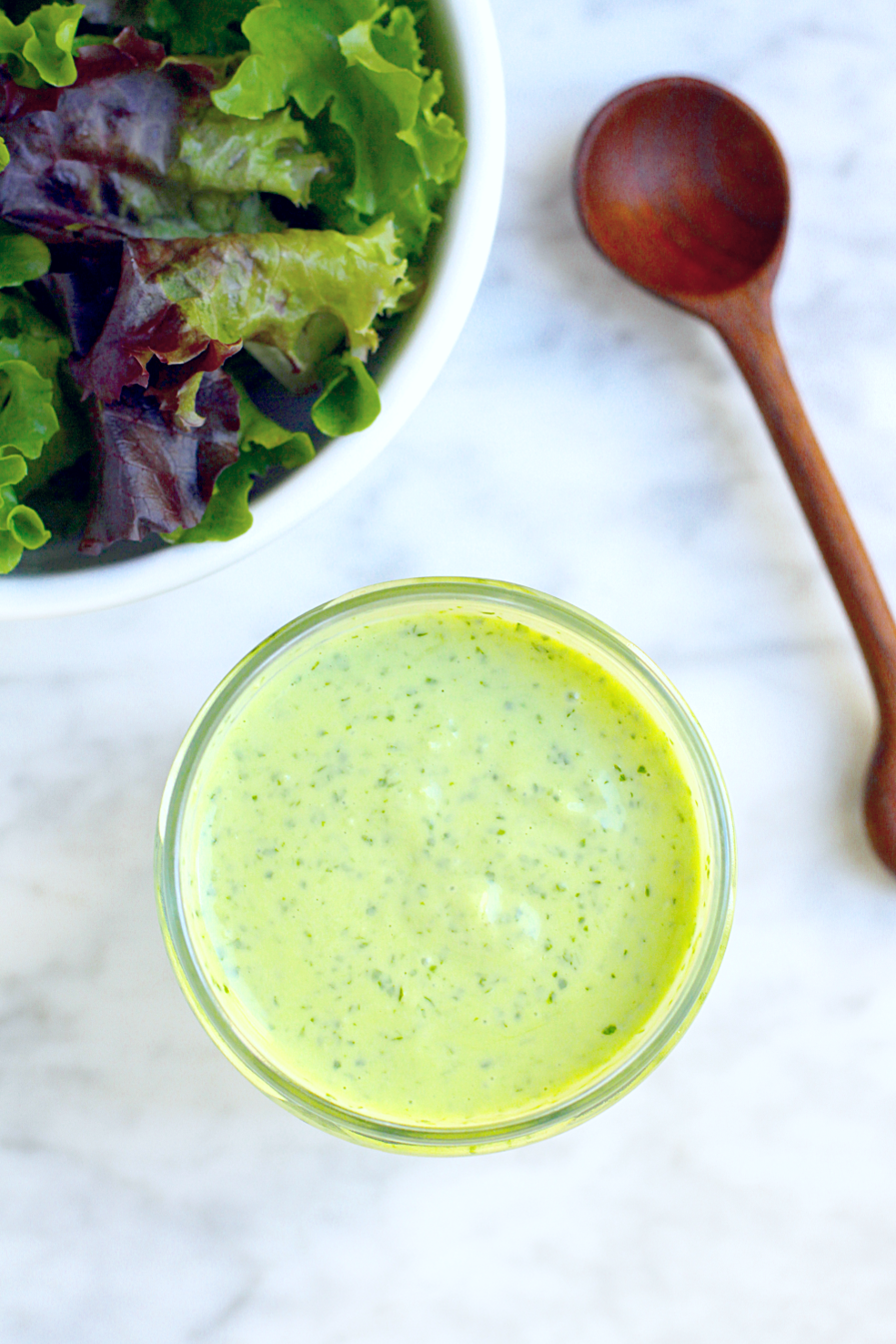 Recipe adapted from A Couple Cooks.

Healthy Green Goddess Dressing
Makes about 1 cup
Ingredients
2 green onions, thinly sliced
½ fresh jalapeño, diced (remove seeds for a milder dressing)
½ cup fresh cilantro, stems removed
⅔ cup Greek yogurt
¼ cup olive oil
2 tablespoons freshly squeezed lime juice
1 tablespoon honey
½ teaspoon sea salt
Instructions
In a food processor or blender, combine the green onions and jalapeño. Pulse until coarsely chopped.
Add the remaining ingredients (cilantro through salt) and purée until smooth. Transfer to an airtight container and store in the refrigerator for up to a week.
If you liked this recipe, you might also enjoy: