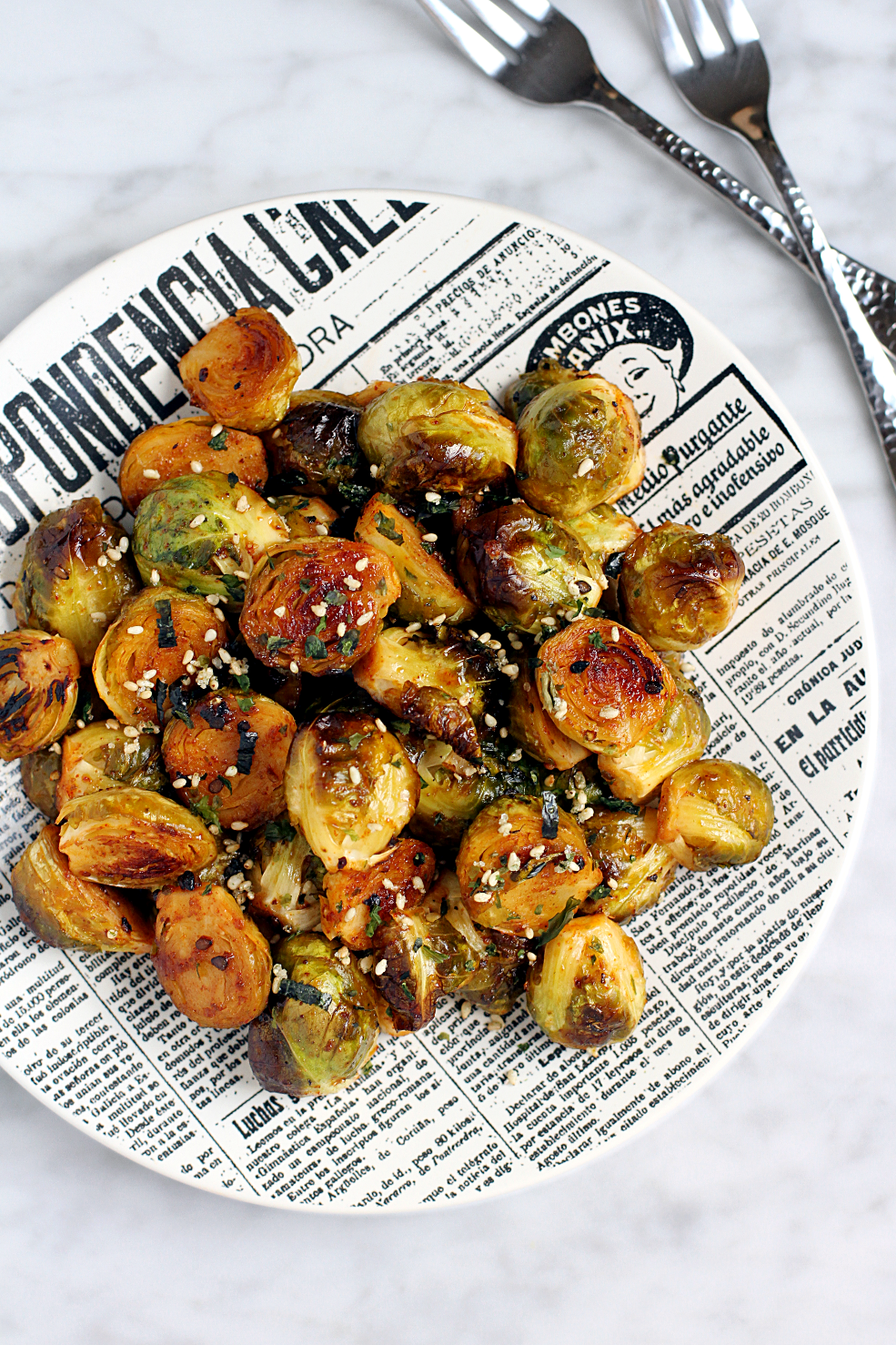 I live near a Whole Foods Market, so sometimes I can smell breakfast cooking while on my morning walk. Recently, the scent of maple syrup and bacon filled the air – and I immediately craved brunch fare. But I digress. As you can probably guess, this post has little to do with the first (and most important) meal of the day.
Instead, I present to you roasted Brussels sprouts with gochujang glaze. These sweet and savory morsels won't satisfy a craving for French toast, cinnamon rolls or eggs and potatoes, but they're delightful in their own right, especially when finished with a sprinkling of furikake (a savory Japanese seasoning).
Don't believe me? Try the recipe. Who knows, roasted Brussels sprouts with gochujang glaze may soon become a favorite addition to your breakfast plate.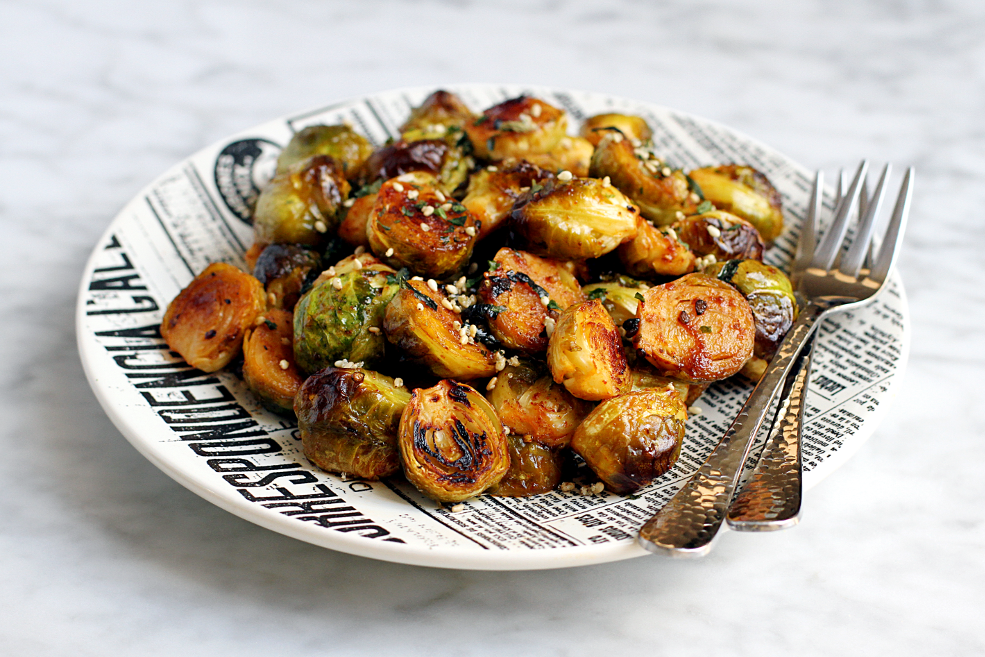 Recipe adapted from The Garlic Pad.

Roasted Brussels Sprouts with Gochujang Glaze
Makes 3-4 servings
Ingredients
2 tablespoons olive oil
1 tablespoon gochujang
1 tablespoon honey
1 tablespoon rice vinegar
1 pound Brussels sprouts, trimmed and halved lengthwise
sea salt and freshly ground black pepper
furikake (optional, for garnish)
Instructions
Preheat oven to 400 degrees.
In a medium bowl, combine the olive oil, gochujang, honey and rice vinegar. Add Brussels sprouts, season with salt and pepper to taste, and toss to combine.
Line a baking sheet with foil. Arrange Brussels sprouts in a single layer on the baking sheet, cut side down, and pour glaze over the Brussels sprouts.
Bake for 20 minutes or until Brussels sprouts are caramelized and fork tender.
Garnish with furikake, if using.
If you liked this recipe, you might also enjoy: