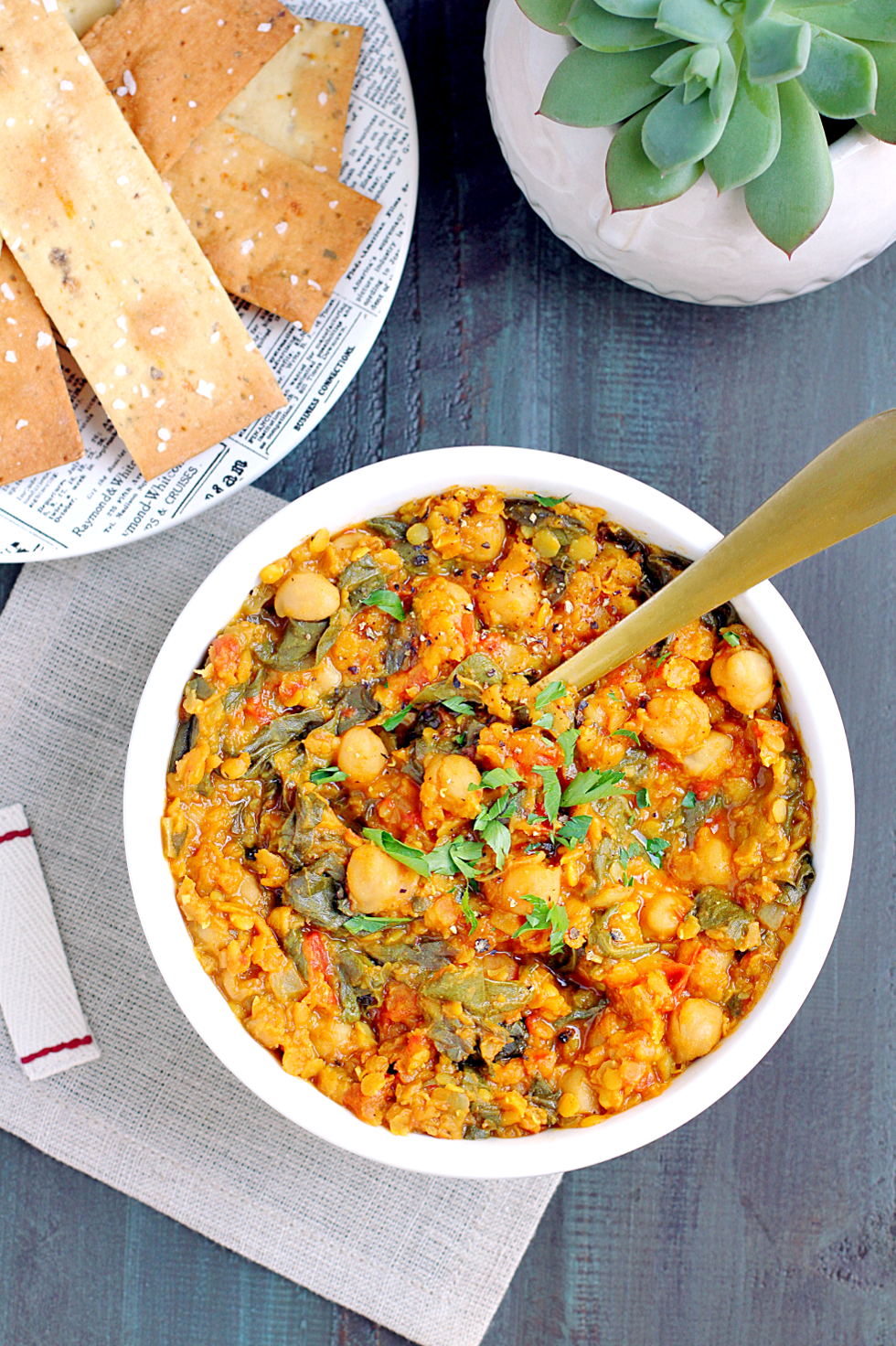 I'm officially a fan of taking Wednesdays off. It breaks up the week and affords the chance to mess around in the kitchen and test new recipes, like this chickpea and lentil curry, which I threw together in the morning.
The inspiration? Once again, I was watching The Chew and was intrigued by a dish the co-hosts were prepping. The entrée looked easy to assemble and customizable – in other words, it would be a great way to utilize some items in my fridge and pantry.
So, while the ingredient list called for frozen spinach and tomato purée, I subbed in fresh beet greens and whole peeled tomatoes pulsed in a food processor. And I opted to serve the chickpea and lentil curry with sweet potato and chive crackers (a gift from the folks at Firehook) in lieu of toasted pita.
If you're in search of a fast and flavorful meal, this recipe is for you. I'm confident that you'll like it!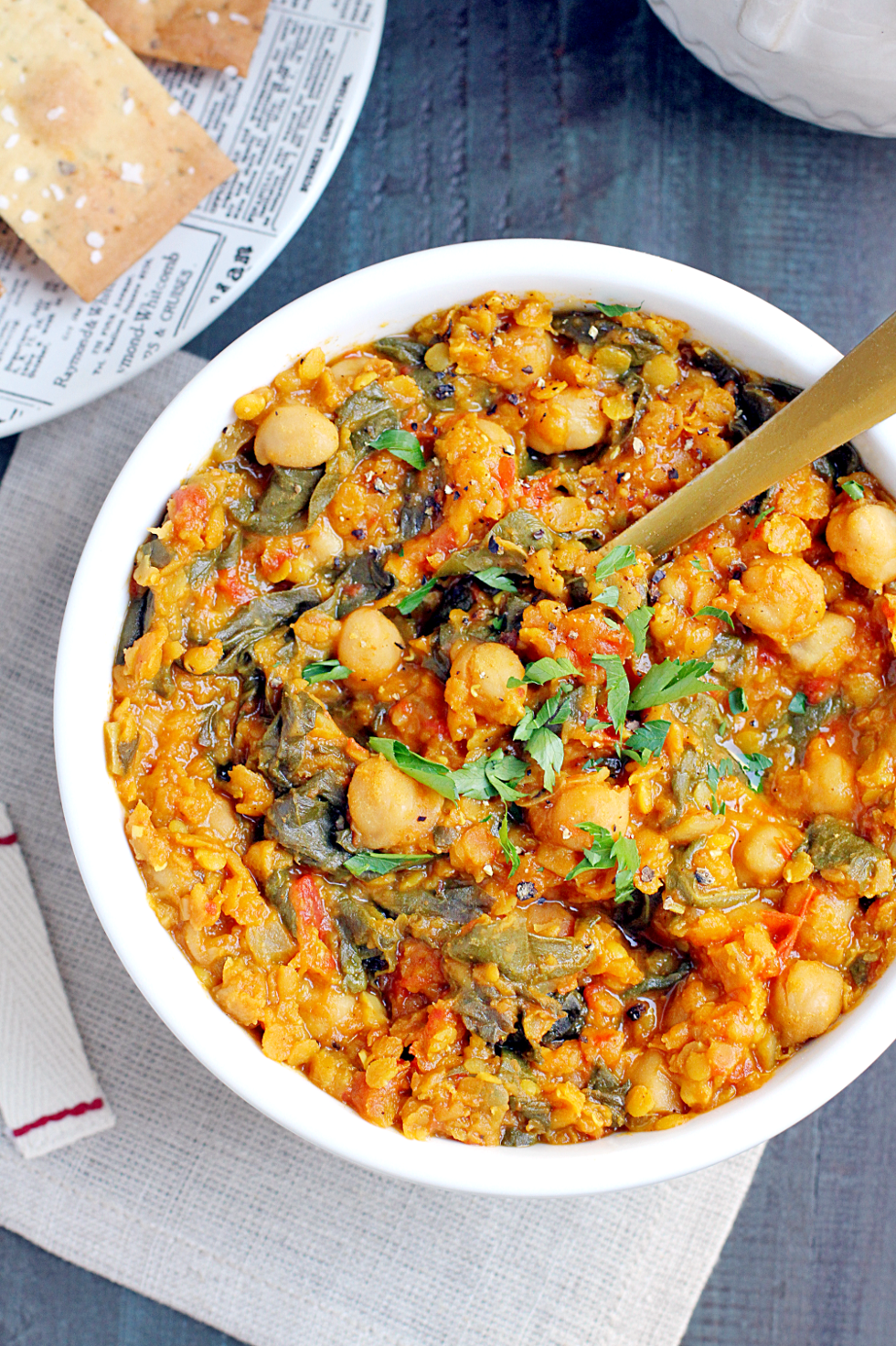 Recipe from The Chew.

Chickpea and Lentil Curry
Makes 3-4 servings
Ingredients
1 tablespoon olive oil
½ onion, diced
2 garlic cloves, minced
1 tablespoon curry powder
½ teaspoon ground cumin
pinch of dried chili flakes
6 cups chopped fresh beet greens
1 15 oz. can chickpeas, drained
¾ cup red lentils
1 14.5 oz. can whole peeled tomatoes, pulsed in a food processor to break up the tomatoes
1 cup vegetable broth
sea salt and freshly ground black pepper, to taste
Instructions
In a large pot, warm olive oil over medium heat. Add onion and cook until translucent, 2-3 minutes.
Add garlic, curry powder, cumin and chili flakes and cook until fragrant, about 2 minutes.
Add beet greens and cook until just barely wilted, about 2 minutes.
Add chickpeas, lentils, tomatoes and vegetable broth and bring to a boil. Then reduce heat to medium-low, cover and simmer, stirring occasionally, until lentils are tender, about 20 minutes.
Season with salt and pepper to taste. Serve with crackers or pita chips.
If you liked this recipe, you might also enjoy: