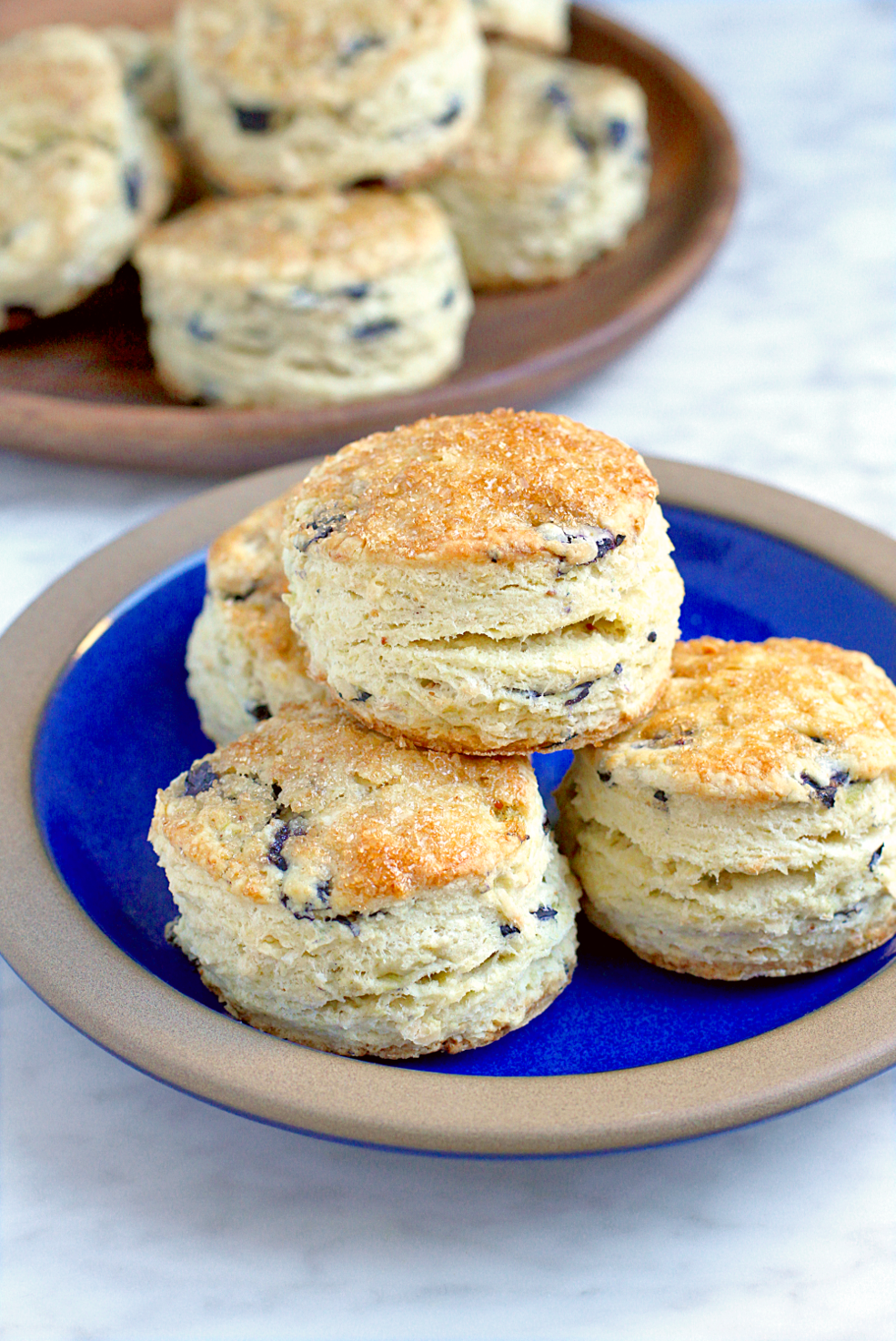 Can you believe it's been weeks since I've baked? Crazy! So I busted out the butter, flour and sugar today and turned out 10 tasty blueberry coconut cream scones.
The inspiration? To be honest, I wanted to use up some ingredients in the fridge. Waste not, want not, right? And I was craving a sweet treat.
These blueberry coconut cream scones fit the bill. They're fluffy, tender and bursting with fruity goodness. For maximum enjoyment, serve the pastries with hot coffee or tea.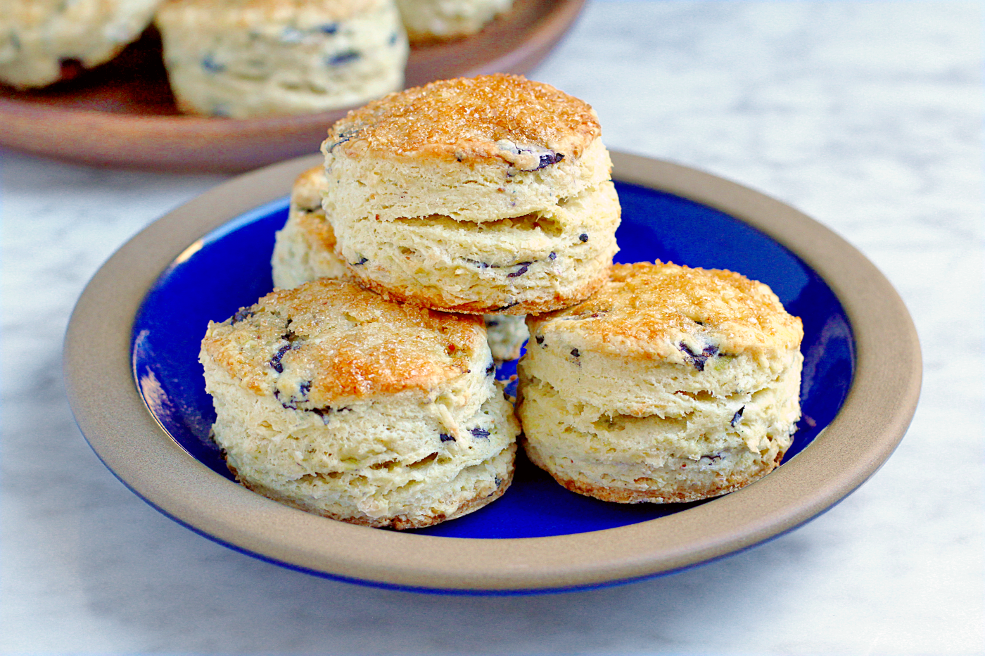 Recipe adapted from Baking the Goods.

Blueberry Coconut Cream Scones
Makes 8-10 scones
Ingredients
Dough:
2½ cups all-purpose flour
¼ cup granulated sugar
1 tablespoon baking powder
1 teaspoon sea salt
½ teaspoon ground ginger
6 tablespoons unsalted butter, cold, cut into small pieces
½ cup coconut cream
2 eggs
⅓ cup shredded unsweetened coconut, toasted (see notes)
⅓ cup fresh blueberries
Finish:
coconut cream
2 tablespoons Demerara sugar
Instructions
Preheat oven to 350 degrees. Line a baking sheet with parchment paper.
In a large bowl, combine the flour, sugar, baking powder, salt and ginger. Add the butter and rub it into the flour mixture with your fingertips until it resembles coarse meal.
In a separate bowl, combine the coconut cream and eggs; mix well.
Add the wet mixture to the dry mixture and stir until just combined. Gently fold in the coconut and blueberries.
Turn out dough onto a lightly floured work surface and pat into a ¾"-thick rectangle. Fold the dough in half, turn it 90 degrees and pat into a ¾"-thick rectangle. Repeat the process 2 more times, flouring your work surface as necessary to prevent sticking.
Cut out scones with a round cutter and transfer to the prepared baking sheet. Press together scraps and cut out one or two more scones.
Brush tops of scones with coconut cream and sprinkle with Demerara sugar.
Bake for 20-25 minutes or until golden brown. Transfer scones to a wire rack to cool.
Notes
To toast coconut, place it in a single layer on a microwave-safe plate. Microwave for 2-4 minutes, stirring every 30 seconds, until golden brown.
If you liked this recipe, you might also enjoy: