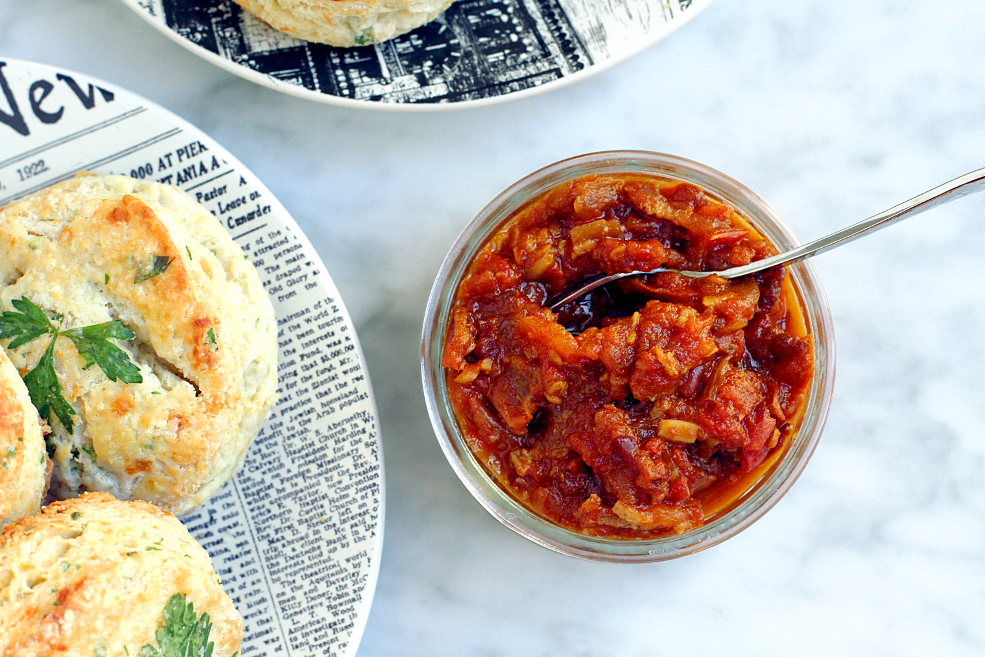 Need to take your breakfast, brunch, biscuit or sandwich game to the next level? If the answer is yes, or you're on the fence, then this tomato-bacon jam recipe is for you.
One taste of the sweet, savory and tangy condiment, and you'll want to spread it on everything. I kid you not. In fact, don't be surprised if you find yourself eating it straight from the jar with a spoon – it's that good.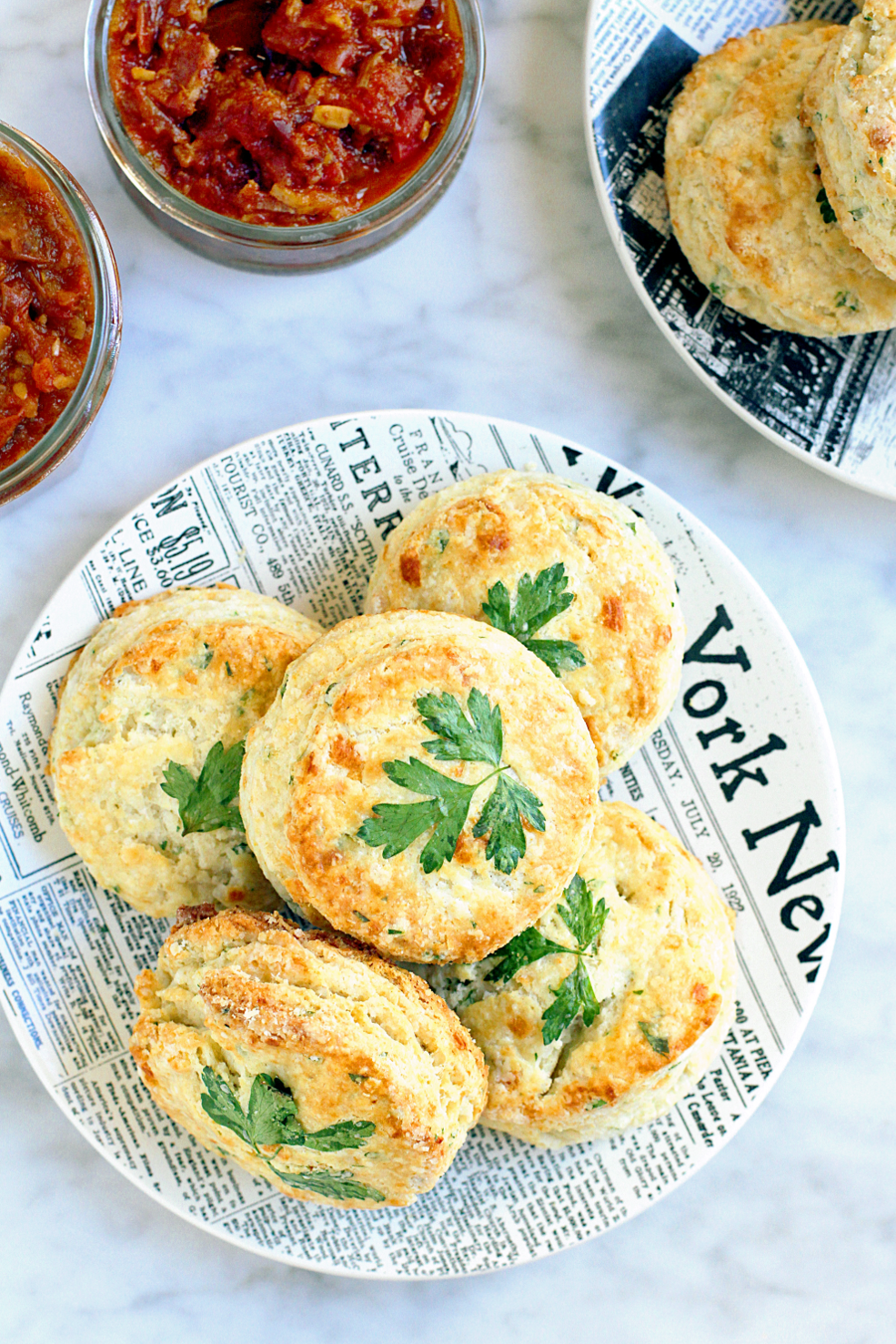 Recipe adapted from Closet Cooking.

Tomato-Bacon Jam
Makes about 1½ cups
Ingredients
5 Roma tomatoes, cut in half lengthwise
1 tablespoon olive oil
5 strips thick-cut apple smoked bacon, cut into 1" pieces
½ onion, diced
2 garlic cloves, minced
2 tablespoons apple cider vinegar
6 tablespoons strong brewed coffee
2 tablespoons light or dark brown sugar
2 tablespoons maple syrup
½ teaspoon dried chili flakes
¼ teaspoon ground cumin
freshly ground black pepper, to taste
Instructions
Preheat oven to 250 degrees.
Place tomatoes on a baking sheet, cut side up, and drizzle with olive oil. Bake for 2 hours.
Meanwhile, in a large pot, cook bacon on medium heat until fat renders and bacon crisps, 10-15 minutes. Remove bacon from pot and set aside on paper towels to drain.
Remove all but 1 tablespoon of fat from pot. Add onion and cook, stirring occasionally, until tender, about 5 minutes.
Add garlic and cook until fragrant, about 30 seconds.
Add apple cider vinegar and scrape any brown bits from the bottom of the pot with a wooden spoon.
Add remaining ingredients (coffee through black pepper), slow-roasted tomatoes and cooked bacon. Bring to a boil, reduce heat and simmer until slightly thickened, about 30 minutes.
Transfer mixture to a food processor and pulse until jam reaches desired consistency. Store it in an airtight container in the refrigerator for up to 4 weeks.
If you liked this recipe, you might also enjoy: