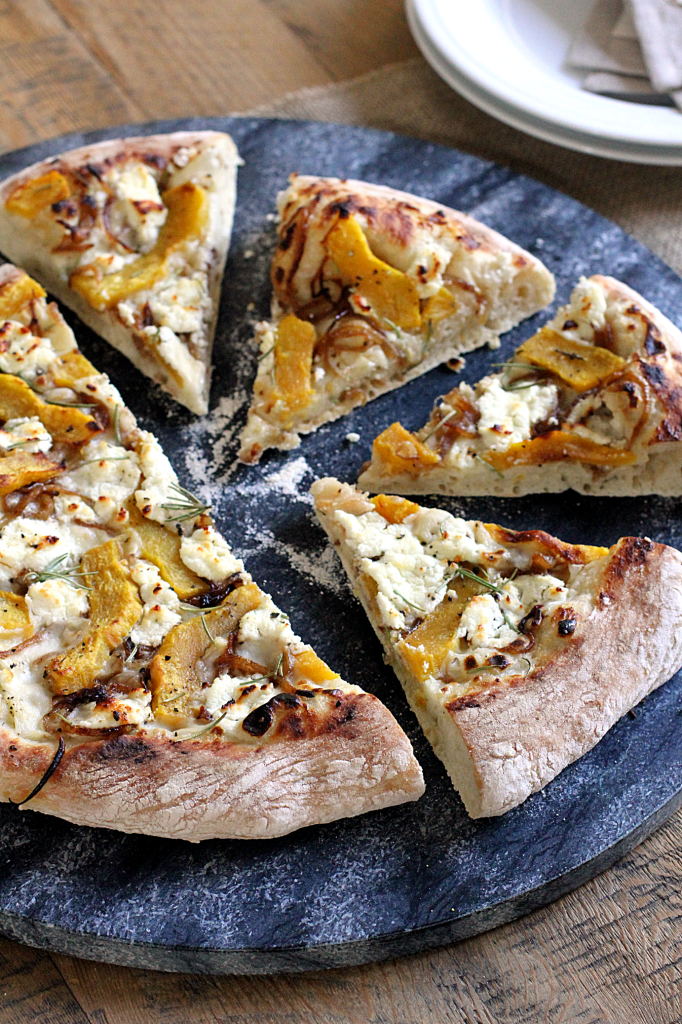 It was all about pizza this weekend. That's because, through the magic of Instagram, I recently had the good fortune of connecting with Andris Lagsdin, the founder of Baking Steel. He happened to find my profile – likely because I entered a pizza contest sponsored by his company – and started following me. I followed back.
I didn't win the contest. Instead, I received an unexpected email from Andris himself: "I love your feed. Beautiful! I see that your day job is PR. Just curious if you freelance. Would love to chat sometime." I hadn't freelanced in the past but would certainly be open to it.
A few days later, Andris and I were on the phone, chatting about our shared passion for cooking and budding photography skills. Shortly after, a Baking Steel arrived on my porch. Crazy.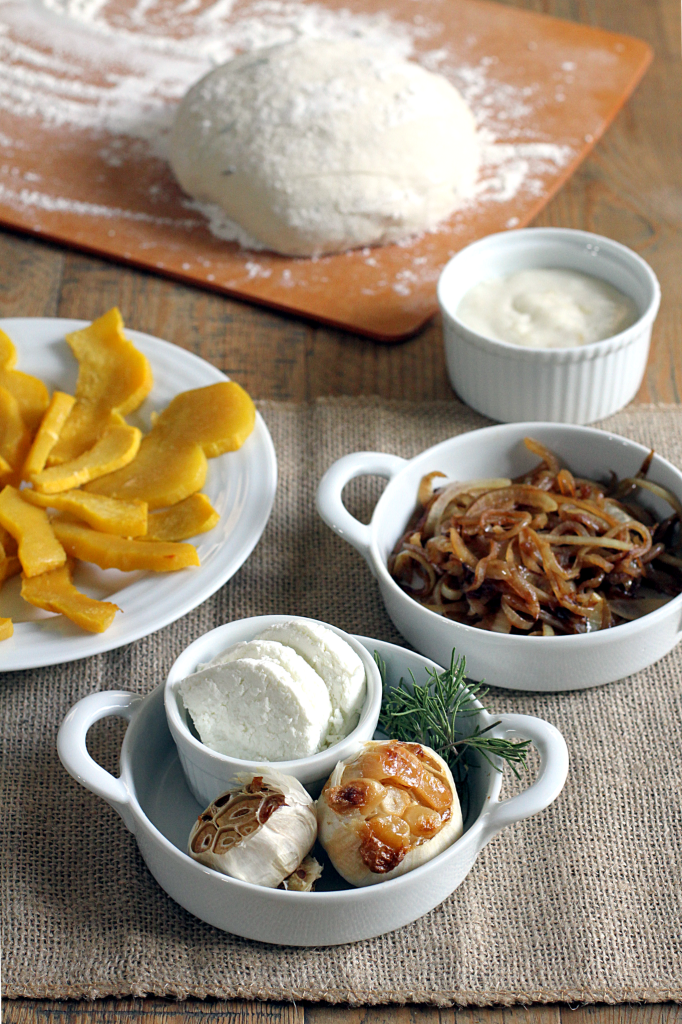 I'm no stranger to the Baking Steel. I first read about the product when it was a seedling of an idea and Andris was raising funds for it via a Kickstarter campaign. I watched his video and was immediately impressed. I never would have thought that, months later, I'd be in communication with the pizza mogul himself.
So as soon as I had the steel in my hands, I was eager to put it to work. First order of business: Whip up a batch of Jim Lahey's no-knead pizza dough. It was a no brainer: I'd made it several times in the past with great success and Andris swears by the recipe. Call it sacrilege, but I added some fresh rosemary. Step two: Choose the toppings. For my inaugural pie, I went autumnal: acorn squash, caramelized onions and goat cheese on a bed of roasted garlic béchamel. I finished it with a light sprinkling of fresh rosemary for good measure.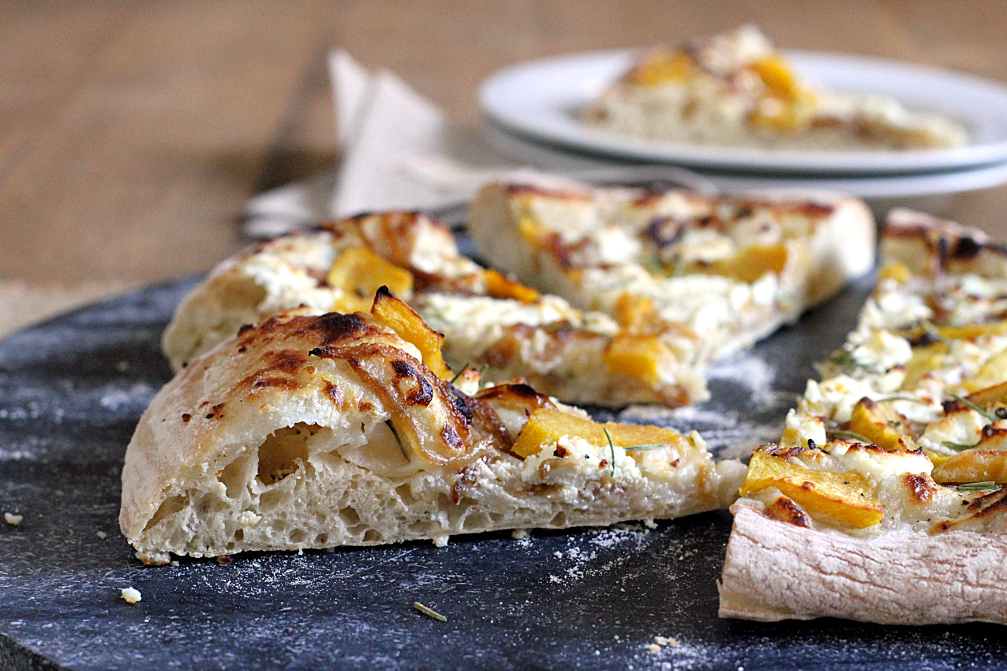 The result? Let's just say I made a second pizza the following day – same recipe using tomatoes in lieu of squash. And I'm already dreaming of what kind of pie I'll cook up next.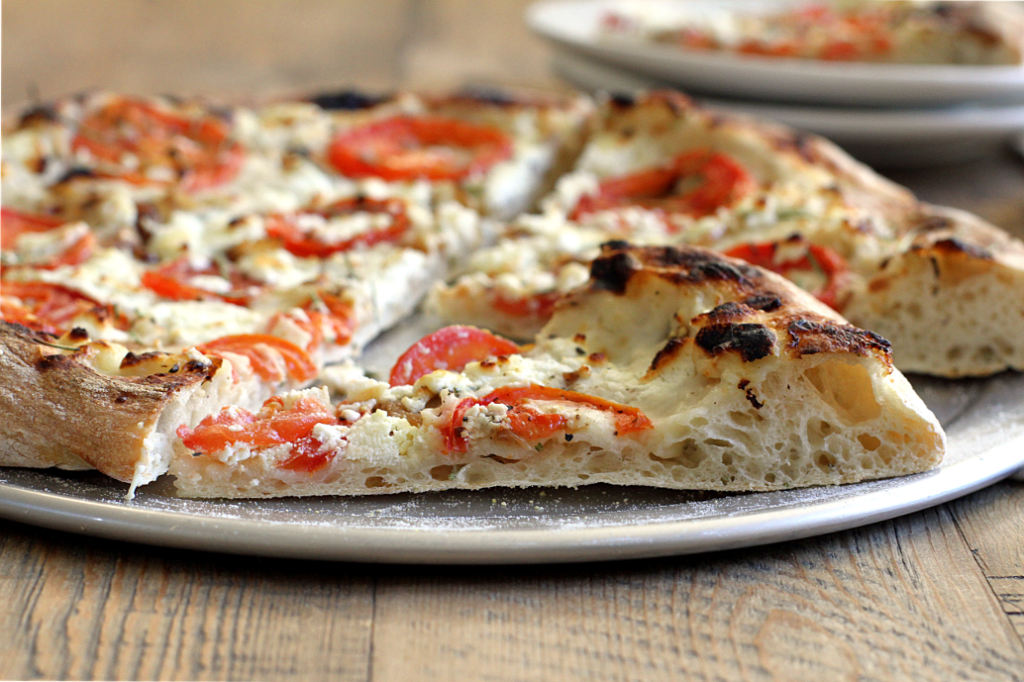 Acorn Squash, Caramelized Onion and Goat Cheese Pizza
Makes 1 pizza
Ingredients
Pizza dough (see notes*):
3¾ cups all-purpose flour
2 teaspoons sea salt
⅛ teaspoon active dry yeast
2 teaspoons chopped fresh rosemary (optional)
1½ cups water
Topping:
3 tablespoons olive oil, divided
1 head garlic
½ acorn squash, sliced into ¼"-thick pieces
½ onion, thinly sliced
1 tablespoon unsalted butter
1 tablespoon all-purpose flour
½ cup milk
2 ounces goat cheese
1 tablespoon chopped fresh rosemary
sea salt and freshly ground black pepper, to taste
Instructions
Make the pizza dough:
In a large bowl, combine the flour, salt, yeast and rosemary.
Add water to the flour mixture, stirring everything until it comes together to form a shaggy ball. Cover the bowl with plastic wrap and allow it to rise at room temperature for 18-20 hours.
Flour a work surface and scrape out the dough. Divide it into 2 equal parts. Gently and quickly shape each piece into a ball by taking the ends of the dough and folding them into the middle; place seam side down on your work surface. If you don't plan to use the dough right away, wrap the balls individually in plastic wrap and refrigerate for up to 3 days. When ready to use, remove the dough from the refrigerator and let sit at room temperature, covered with a damp cloth, for 2-3 hours before shaping.
Prepare topping:
Preheat oven to 350 degrees.
Cut about ¼ inch off the top of the head of garlic; place in a small baking dish and drizzle with ½ tablespoon olive oil.
Place acorn squash on a baking sheet. Drizzle with 1 tablespoon olive oil, season with salt and pepper, and toss to coat. Spread squash in a single layer.
Bake garlic and squash at the same time, removing squash from the oven after 15 minutes. Continue to bake garlic for another 15 minutes or until it is soft and fragrant. Remove from the oven and let cool.
Meanwhile, heat 1 tablespoon olive oil in a fry pan over medium heat. Add onion and cook until lightly caramelized, 10-12 minutes. Remove from pan and set aside.
Prepare the roasted garlic béchamel by melting the butter in a small sauce pan over medium heat. Add flour and whisk until combined; cook for 1 minute, stirring constantly. Slowly add milk and whisk until combined. Bring to a boil and cook, stirring constantly, until it has thickened, 3-5 minutes. Remove from heat. Squeeze out 5 roasted garlic cloves and add to sauce; mash them with a fork and stir to combine.
Make and bake the pizza:
Adjust oven rack to the second-highest position and place Baking Steel on rack. Preheat oven to 500 degrees for approximately 45 minutes. (See notes**)
Stretch out dough to the desired shape and thickness and place on a floured pizza peel (or inverted baking sheet). If the dough is resisting, let it sit for about 5 minutes.
Drizzle with remaining ½ tablespoon olive oil. Spread béchamel over the dough in an even layer all the way to the edges.
Top with acorn squash and caramelized onion. Crumble goat cheese and fresh rosemary over pizza and season with salt and pepper.
Slide the pizza onto the Baking Steel and bake for 8-9 minutes or until crust is golden. Broil for 1-2 minutes to brown top, if desired.
Notes
*Makes enough dough for 2 pizzas.
**If you don't have a Baking Steel, you can prepare and cook the pizza on a baking sheet. Preheat oven to 450 degrees and bake pizza for about 18 minutes or until crust is golden.