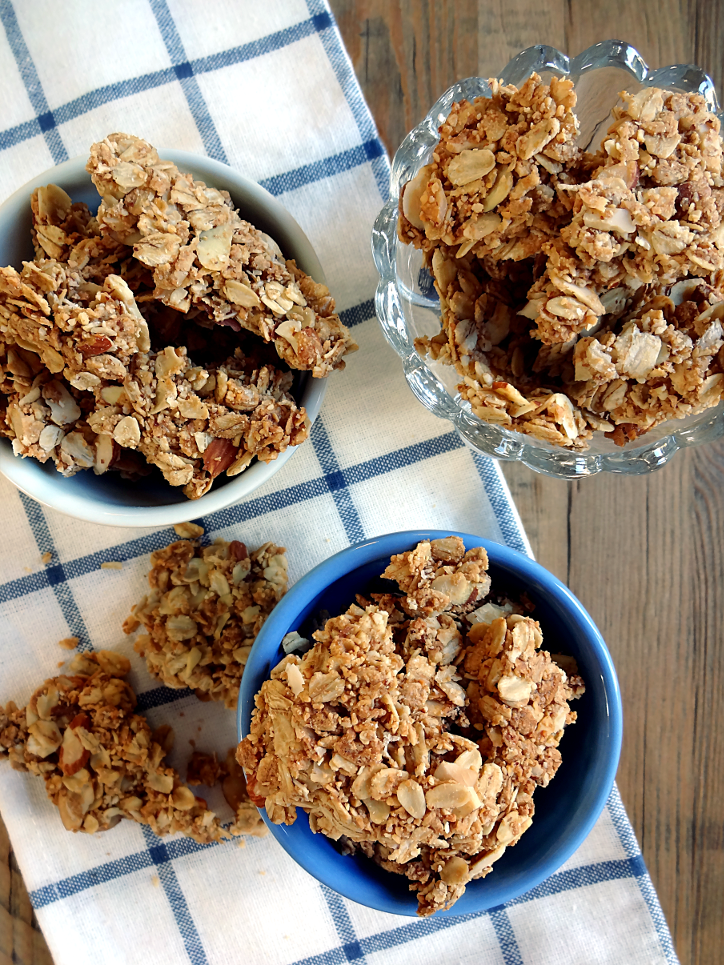 If you ever make cranola and get addicted, I've found a way to kick the habit, if you feel so inclined. Make homemade granola clusters! Like cookie granola, this oaty snack is crunchy, sweet and, best of all, super clumpy (the way I like it).  And because there's no egg in the recipe, it's vegan friendly.
Be forewarned: This homemade granola requires a few extra steps – like heating the sweeteners in a sauce pan before adding them to the oat mixture and firmly patting down the unbaked granola before throwing it in the oven – but it's worth the effort.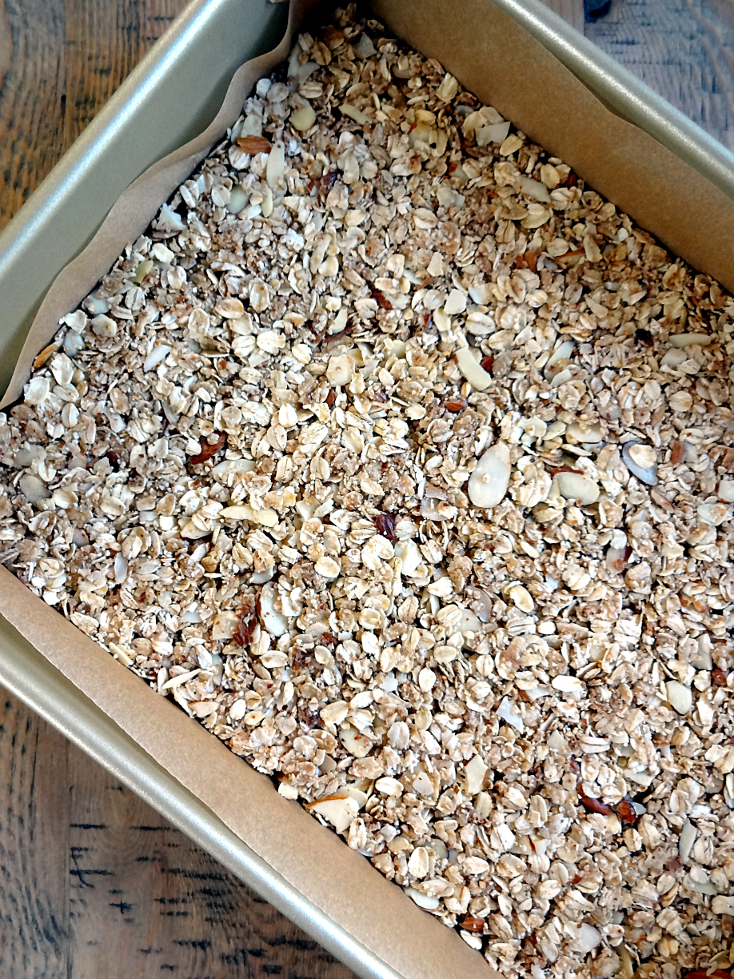 After baking the granola for 40 minutes, let it cool briefly and then make your clusters. Be careful: Because there's less flour in the mixture compared to cranola, it's quite delicate and prone to crumbling. I find it's best to create large shards as they'll fall apart when handled. Pop the granola back in the oven for 10 minutes and then dig in.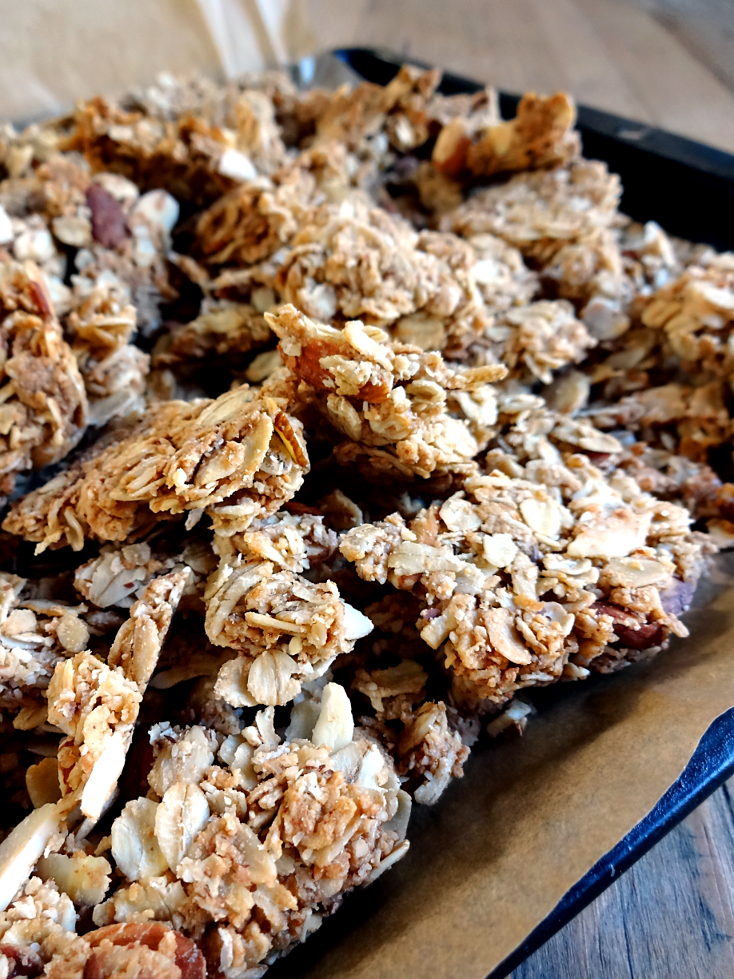 Recipe adapted from Sally's Baking Addiction.

Nutty Homemade Granola Clusters
Makes about 5 cups
Ingredients
3 cups rolled oats
½ cup almond meal (see notes)
¼ cup whole wheat flour
½ teaspoon salt
¾ cup slivered almonds
¼ cup coconut oil, melted
½ cup loosely packed brown sugar
¼ cup maple syrup
1 teaspoon vanilla extract
Instructions
Preheat oven to 300 degrees. Line a 9"x13" baking pan with parchment paper and set aside.
In a large bowl, combine the oats, almond meal, flour, salt and slivered almonds. Pour coconut oil over mixture and toss to combine.
In a small sauce pan, combine the sugar and maple syrup. Warm over medium heat, stirring until sugar dissolves. Remove from heat, add vanilla extract and pour over oat mixture. Stir until all the oats and almonds are evenly coated.
Pour mixture into the prepared baking pan, flattening the top with the bottom of a spatula.
Bake for 40 minutes, rotating pan every 10 minutes. Remove from the oven and let sit for a few minutes.
Using your hands, gently break up granola into large shards. Bake clusters for 10 more minutes, remove from the oven and let cool completely.
Store granola in an airtight container at room temperature.
Notes
To make almond meal, place about ½ cup almonds in a food processor and pulse until finely ground.